Classic Golden Steer Steakhouse Statue Makes Triumphant, Glittery Return
The popular Golden Steer Steakhouse in Las Vegas has been without its iconic cow statue since July, 2014, but now it's back and more Vegas than ever.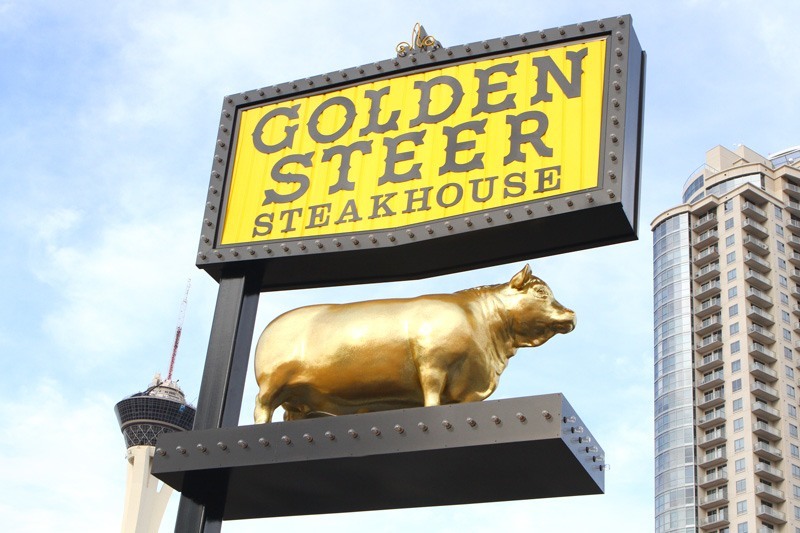 The Golden Steer Steakhouse opened in 1958, making it the oldest steakhouse in Las Vegas, and we're pretty sure the restaurant's gold cow statue has been around since day one.
Last year, however, the plaster steer fell victim to a traffic altercation involving a lobster delivery truck.
The struggle between surf and turf is real.
Here's the backstory, expertly reported by, well, this Las Vegas blog. Trust us, we're milking it for all it's worth.

The Golden Steer's mascot was spared and put into storage (photo below) until a week or two ago.

Many thanks to reader @StripCab for alerting us to the bovine's return.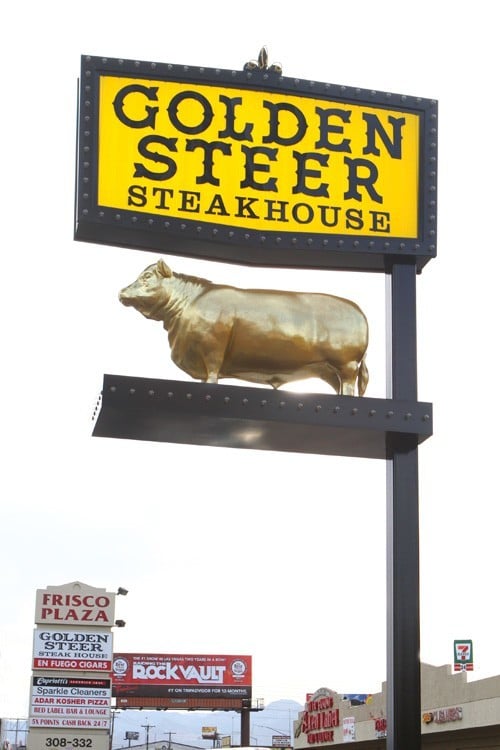 Why the delay in resurrecting the shimmering, quadrupedal ungulate mammal? Well, times have changed over the decades, and the permitting process took longer than expected.
In the end, the fine folks at Supreme Lobster and Seafood helped pay for a refurbish of the sign post and gold steer, complete with a new paint job and glitter. We're waiting to hear back from Golden Steer about the cost of the new sign. We're guessing $9,225. Want to take the over-under?
The old-school Golden Steer Steakhouse is west of the Las Vegas Strip, on Sahara Avenue.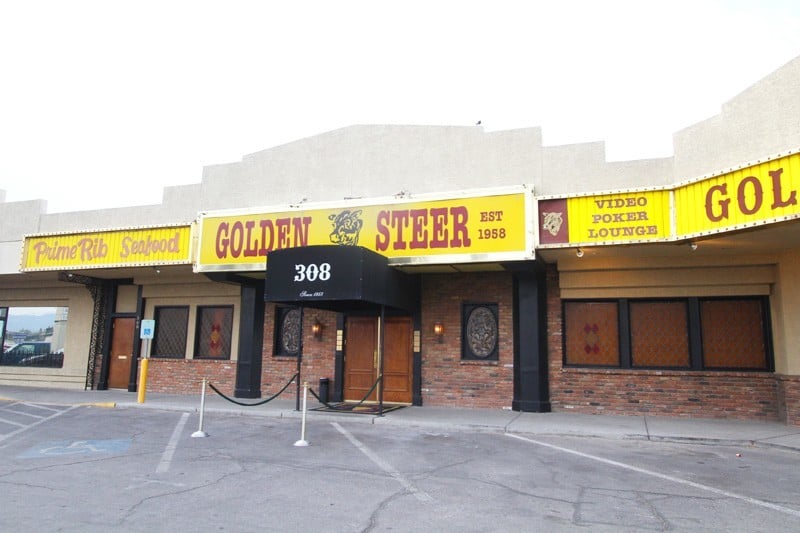 It's reassuring to once again see the golden steer in its place of prominence at Golden Steer Steakhouse, a Las Vegas institution.