Here's the Last Casino With Coin Slot Machines on the Las Vegas Strip
Coin slots have become as rare as diving boards in Las Vegas.
In fact, there's only one casino in the Las Vegas Strip that still takes coins. Just the one.
The last hold-out for coin-operated slot machines on the Las Vegas Strip?
Wait for it. Circus Circus.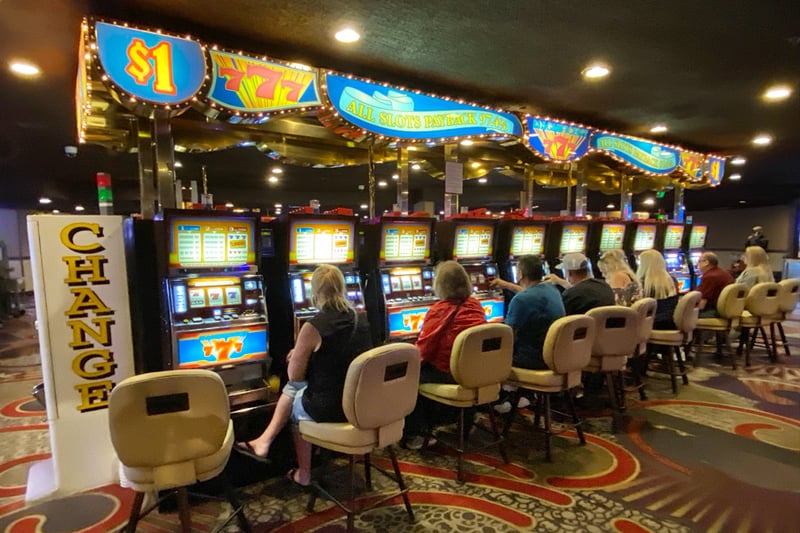 There are lots of reasons casinos phased out coin-operated slots.
The bottom line: The bottom line.
To put it simply, coin slots are a huge pain in the ass, requiring lots of labor to fill and maintain these machines.
Circus Circus, however, has weighed the costs and decided coin machines are worth the trouble and guests have repaid that outlier attitude with loyalty, lots of play, a steady stream of revenue and positive word-of-mouth.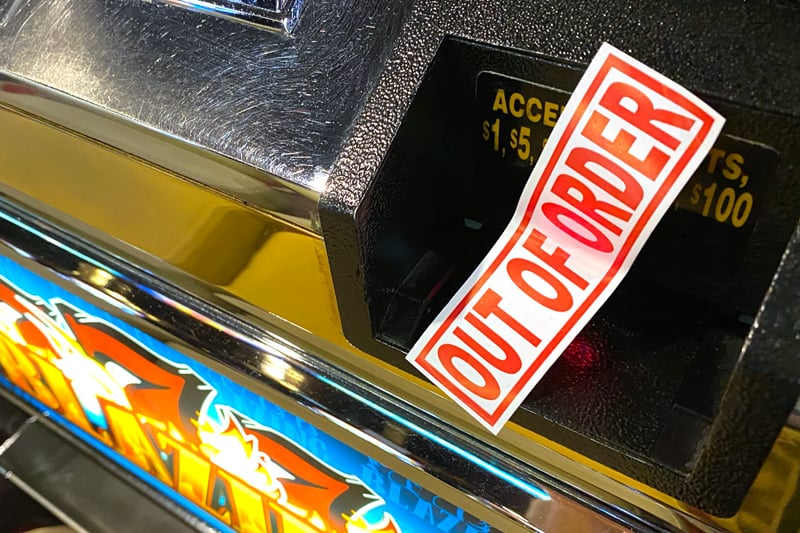 While there are a bunch of machines at Circus Circus that take and pay coins, the star of the show is a $1 carousel that sits inside the doorway coming in from Slot-A-Fun.
We've rarely seen this group of machines anything other than packed. It's pretty much chaos, a slot coin feeding frenzy, all the time.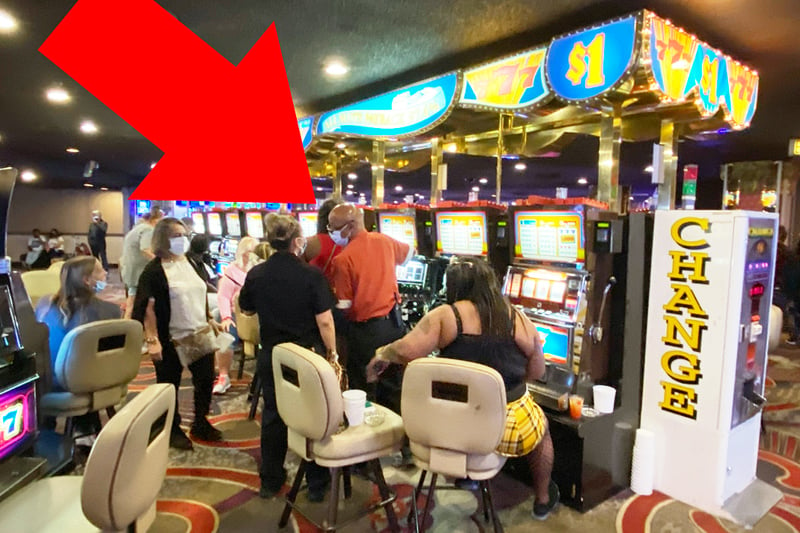 The sound of coins is unmistakeable, and a throwback to another era when coin machines were the rule, not the exception.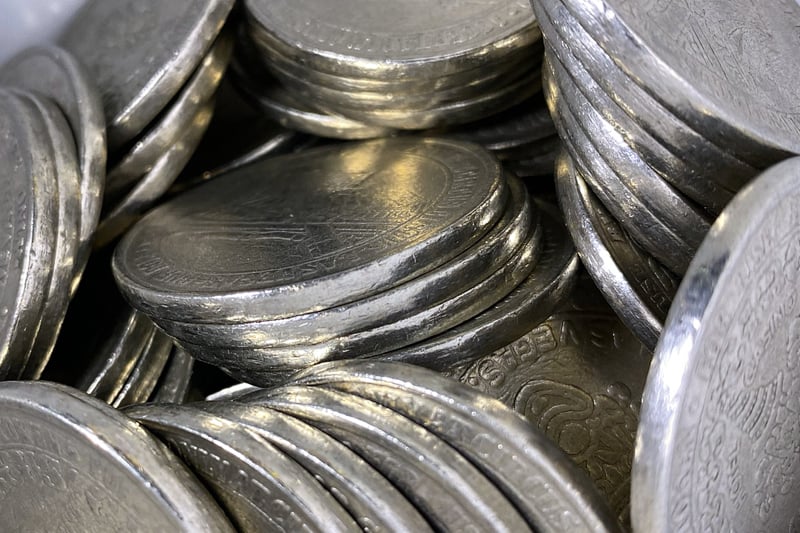 Coin slots began disappearing with the advent of paper TITO (ticket in, ticket out) vouchers.
Gamblers love coins so much, game manufacturers replicate the sound of coins dropping into the payout tray, even when no coins are involved!
While modern machines have their benefits, there's nothing quite like playing with coins.
It's not just the sounds, it's the feel of them, the disgusting, gritty grime of them.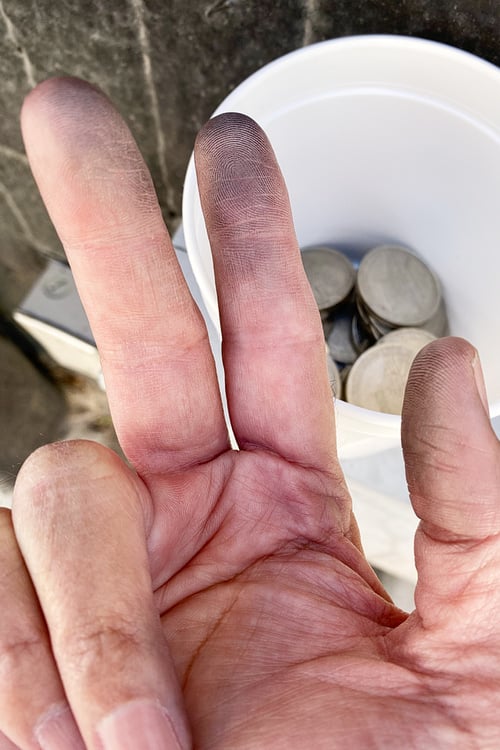 When you win, it's the sheer heft of them.
While the number of coin machines has dwindled, many longtime Las Vegas visitors still cherish their collection of plastic, casino-branded coin buckets.
The buckets at Circus Circus are generic, but it's so much fun to see them, who cares?
The biggest downside to the coin machines at Circus Circus are the asshats who hog machines, even when others are waiting.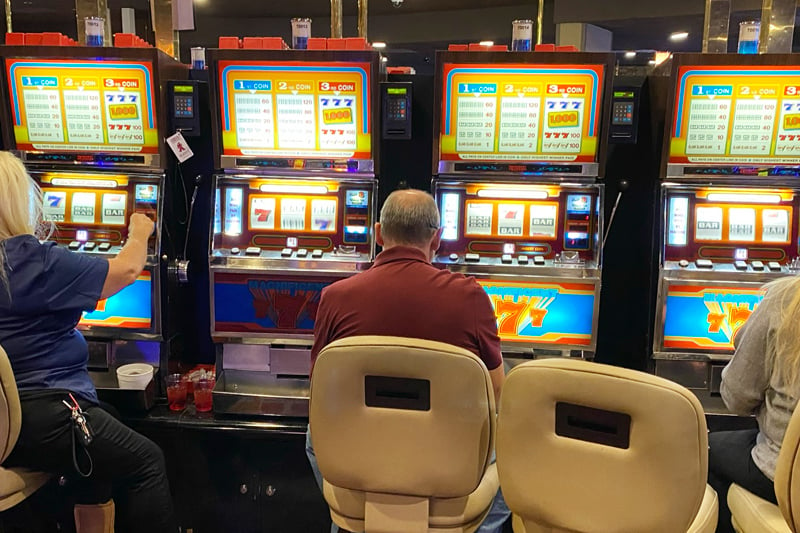 "Slotholes" are related to "saveholes." These are the folks who save machines for a friend or relative who never actually shows up. It's just a way for them to not look like "slotholes."
Sorry, but "savsies" isn't a thing beyond the age of eight.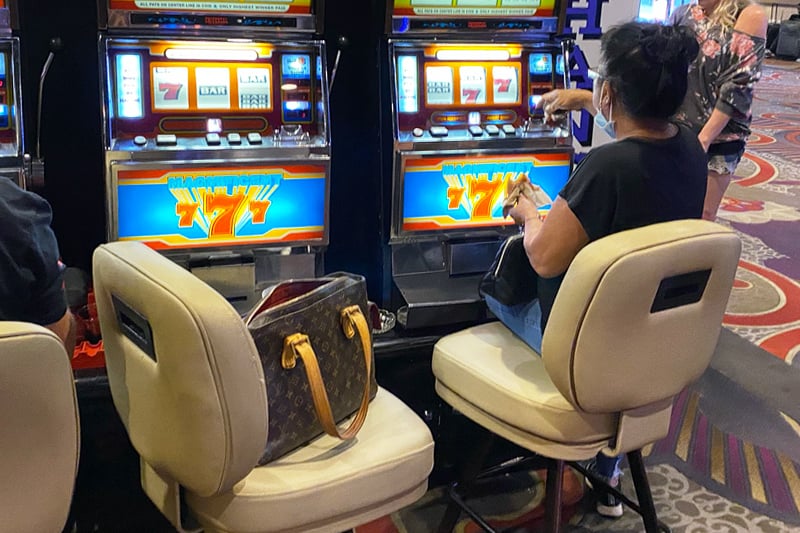 Circus Circus has obviously seen and heard it all from guests, so they post some simple rules which everyone pretty much ignores.
Asshats gonna asshat.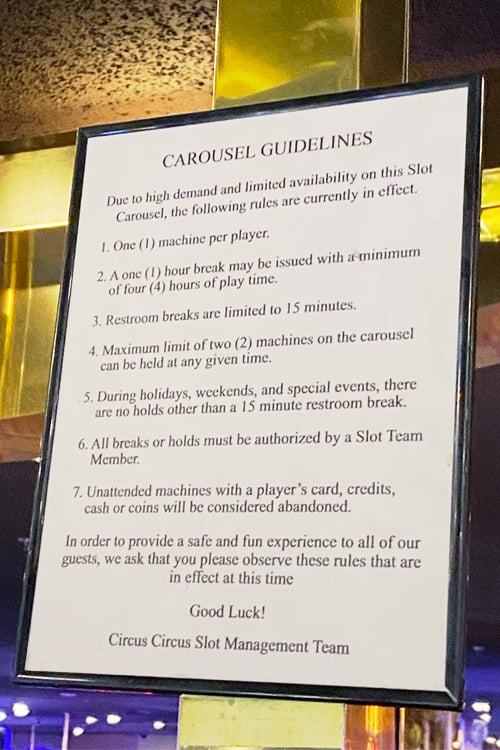 Still, the coin machines at Circus Circus are not only fun because of the experience, they also pay out 97.4%, which means they're some serious, old-school "loose" slots right there.
Slot holds in Nevada can be as high as 25%, although that's rare.
The average slot machine payback percentage on the Las Vegas Strip is about 92% (or an 8% casino "hold").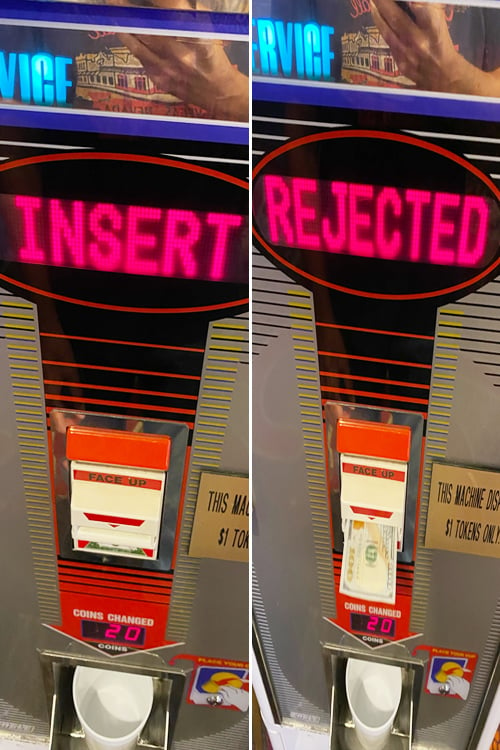 While Circus Circus is the last casino on the Las Vegas Strip with coin machines, it's not the only one in Las Vegas.
We're going to make this subhead bigger to give it the proper emphasis.
All the Las Vegas Casinos With Coin Slots
There are three Las Vegas casinos with coin-operated slot machines:

Circus Circus Hotel & Casino


California Hotel & Casino


El Cortez Hotel & Casino
The Cal and El Cortez are located in downtown Las Vegas.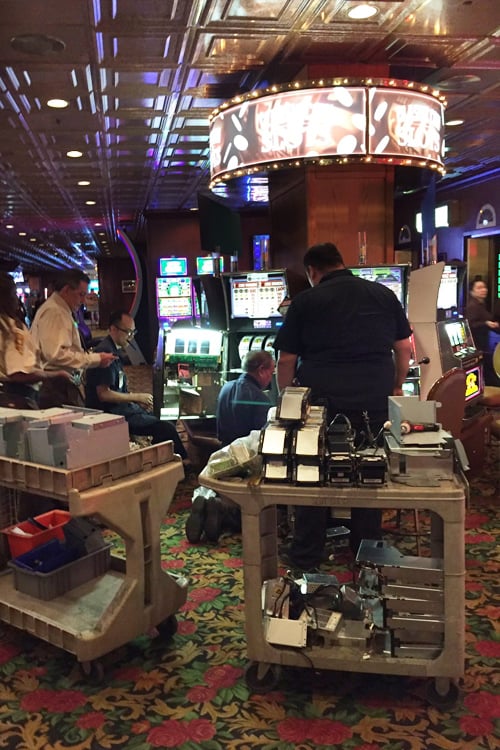 The California is owned by Boyd Gaming, and its other downtown casinos (Fremont, Main Street Station) had coin slots until recently, but no more.
The Cal only has coin-operated video poker machines, no reels. Meh.
Plaza also had coin slots until about a year ago, but again, those high maintenance machines were retired.
There's one more asterisk here: Downtown's The D has a coin-operated machine, Sigma Derby. It's not a traditional slot machine, but the quarter-operated horse race machine is a great time (and an even better value). It's also the only Sigma Derby machine in any casino in the country. Fortune Cup is everywhere, but it's a knock-off of Sigma Derby.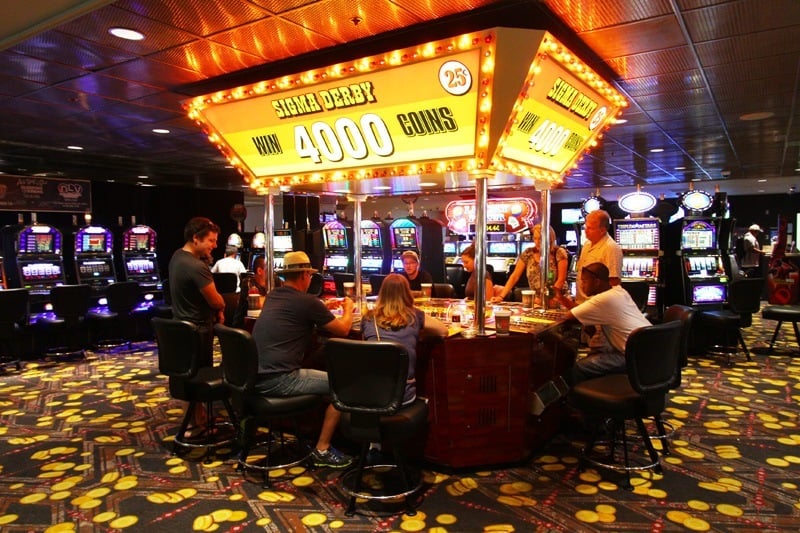 We understand Jerry's Nugget also has coin-operated slots, but who cares? It's a dump and if you go there, you could be back-roomed or catch dysentary, assuming that's something catchable.
It's also worth noting a small casino in Henderson, Skyline, has coin-operated slots, but this is about Las Vegas, so you don't have to memorize that one.
The list of Las Vegas casinos with coin slots is rapidly shrinking, and we trust coin-operated machines aren't long for this world.
If you've never played a coin slot, you need to do so before they go extinct.
Slot machine makers might be able to simulate the sound of coins in newer machines, but it's impossible to replicate the experience of coin-operated slots.
Yes, parts of the experience are disgusting, but that grit on your hands (and under your nails) means you're taking part in a time-honored Las Vegas tradition. One that won't be around forever.