Fremont Arcade Brings New Energy to Downtown's Neonopolis Mall
A videogame and pinball arcade, Fremont Arcade, has moved into downtown's Neonopolis
and is breathing new life into the oft-maligned shopping complex.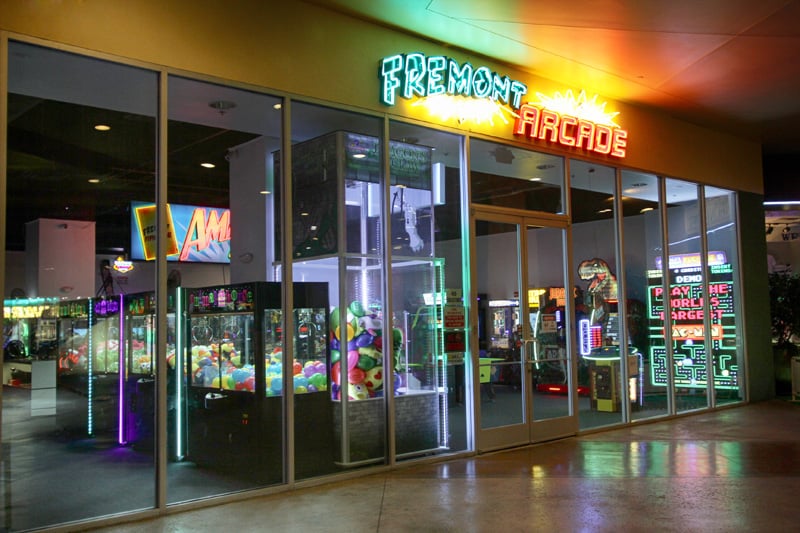 At just 3,500-square-feet, Fremont Arcade isn't a sprawling space, but the owners have taken special care to offer a variety of games players seem to appreciate.
Fremont Arcade already appears to have a loyal following, including this Las Vegas blog. Hey, one can't live by Top Dollar alone. Probably.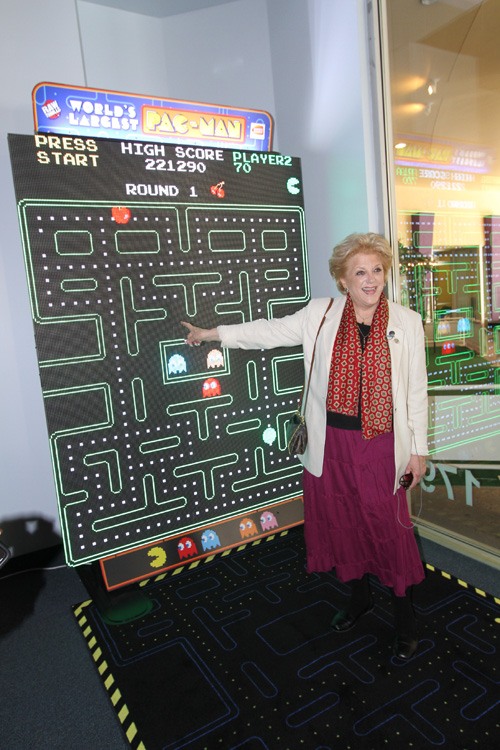 One of the big draws at Fremont Arcade isn't actually its most lucrative. The arcade features about 16 rare and custom pinball machines.
In a recent podcast, we chatted up Larry Galbraith, one of the owners of Fremont Arcade,
and he gave us a glimpse into the mind of a pinball madman.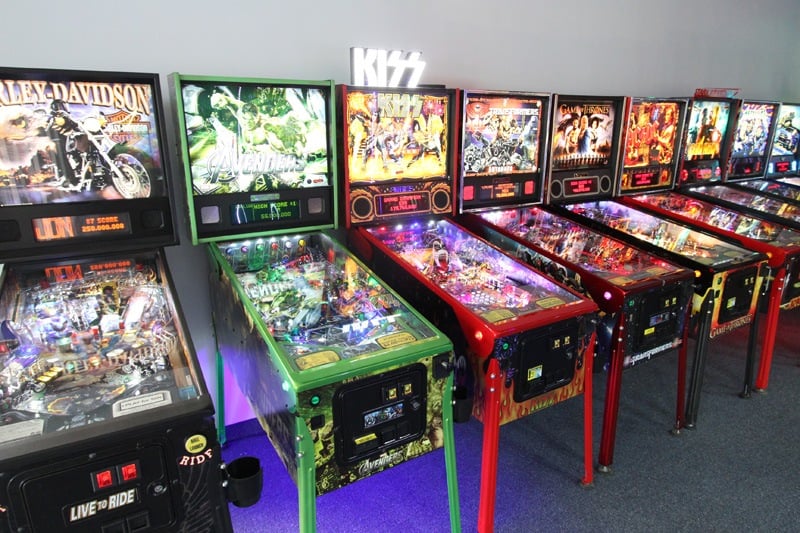 Galbraith purchases limited edition machines (many cost $10,000 or more) and adds his own
touches (such as special lighting or even the material used on the flippers to give customers longer playing time), making the pinball machines at Fremont Arcade truly one-of-a-kind.
Here's a quick walk-through of Fremont Arcade.
To be honest, arcades have never been our thing. We're in Las Vegas, after all, and we are a relatively adult person.
Arcades inside casinos, where we see them most often, tend to be places intended to keep kids occupied so their parents can gamble. As such, they tend to be a little creepy.
But since Fremont Arcade opened, it's served as fun, low-cost counter-programming to slot
machines, so it's become a part of our downtown ritual and has won our flipper-loving heart.

The owners of Fremont Arcade have a good feel for the types of games their customers want,
including the most annoying (and profitable) of all arcade games, air hockey.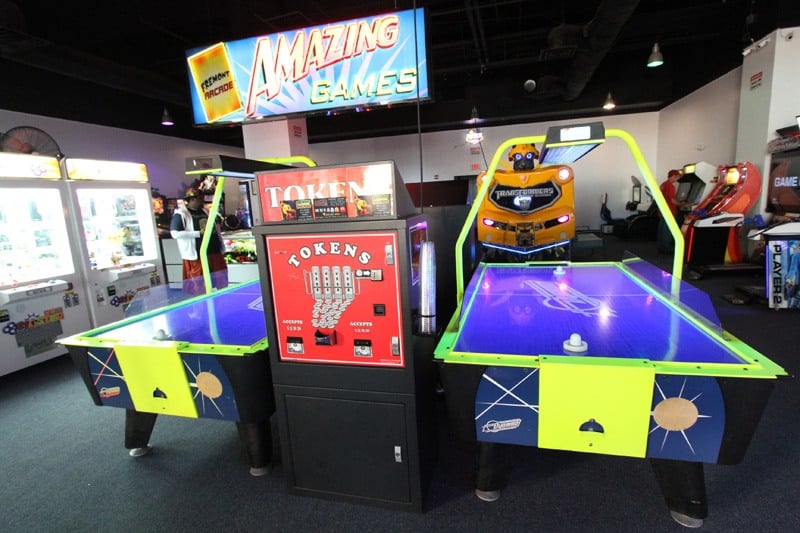 While the footprint of Fremont Arcade is small, it offers a number of games you won't find
in other Las Vegas arcades (like the deluxe Time Crisis 5), making it a destination for
those who can't resist seeking out a gigantic Pan Man or claw game, or a rare Typhoon
two-person motion ride, whatever that might actually be.

As word-of-mouth has grown for Fremont Arcade—the business has done almost no advertising so far—the growing traffic to the venue has given Neonopolis some much-needed energy. The shopping center has churned through a number of tenants in recent years, but has some reliable anchors, including Banger Brewing, Denny's, Toy Shack and the Heart Attack Grill.
A new beef jerky shop opened in Neonopolis recently, because beef jerky, and a new Italian
restaurant is slated to move in soon, Fat Papa's.
Useful fact: The parking lot beneath Neonopolis is owned by the City of Las Vegas, and is
one of the best parking values downtown.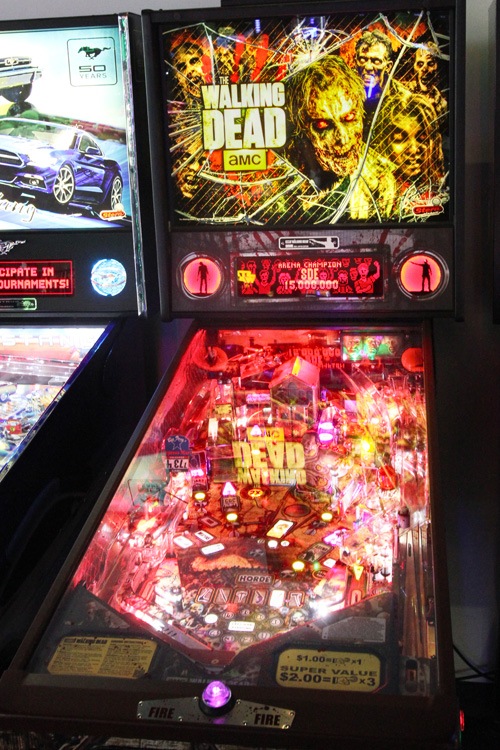 Fremont Arcade opens at 11:00 a.m. each day and closes at midnight Sunday through Thursday, 1:00 a.m. Friday and Saturday.
There are lots of diversions in downtown Las Vegas, and we don't expect pinball machines
or giant Pac Man to completely replace our love of drinking and gambling anytime soon, but
Fremont Arcade is family-friendly, a great value and an amusing change of pace before or
after some Fremont Street debauchery.
So, get to debauching, already. It's Las Vegas.