Vital Vegas Podcast, Episode 24: Pinballs to the Wall, Strip and Downtown Discoveries and More
There's a little something for everyone in this installment of the highly overrated Vital Vegas Podcast.
For starters, we've got an enlightening interview with Larry Galbraith, one of the owners of the new Fremont Arcade at Neonopolis, downtown. Come to find out, there's more to pinball machines than meets the eye (a metric ass-ton more).
Galbraith walks us through the new arcade to talk about the 16 custom and limited edition pinball machines and other offerings at the new downtown diversion.

We've also got all the latest Las Vegas news, as well as exclusive discoveries on The Strip and downtown, to help you get the most from your next Las Vegas visit.
Get the inside scoop about the renovated Chandelier Bar at Cosmopolitan (pictured below), the Riviera implosion, Lucky Dragon, Amorino Gelato at Linq promenade, Pete Rose's exit from the Pete Rose Sports Bar & Grill, the new Game Lodge at Twins Peaks and so much less!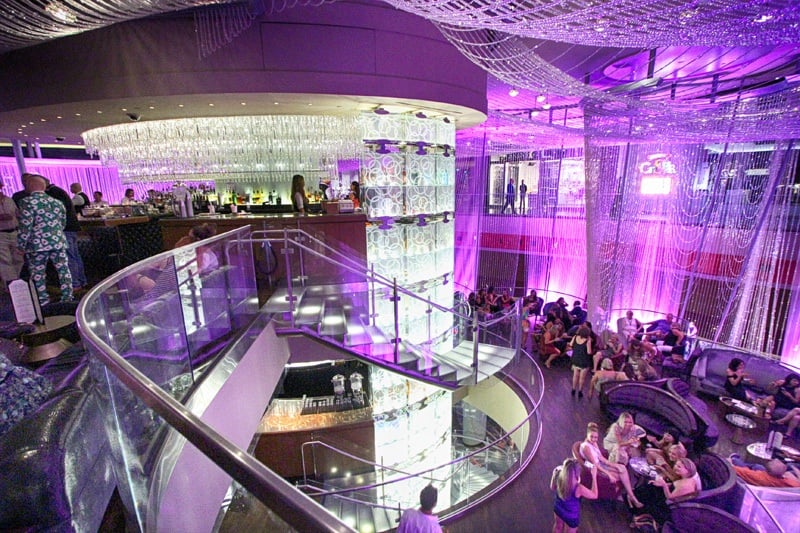 We also talk Freedom Beat at Downtown Grand, Blue Man Group's 10,000th performance in Vegas, the closing of "Tony 'n Tina's Wedding" at Bally's and Paul Zerdin's "Mouthing Off" at Planet Hollywood, all the shops shuttering at Pawn Plaza and the two-year anniversary of SLS Las Vegas.
Take a listen! It makes us feel like our Las Vegas obsession, resulting in sleepless nights, liver damage and lack of a sex life, is totally worth it.