Four New Things at the Plaza, Including One That Sucks Spectacularly
There's a lot going on at downtown's Plaza hotel, and here are four of those very things we just mentioned at the beginning of this sentence, in case you weren't paying particularly close attention.
1. Bier Garten
The Plaza must really love creating suspense around its new Bier Garten (translation: "bear garters"), because this thing is taking for-flipping-ever.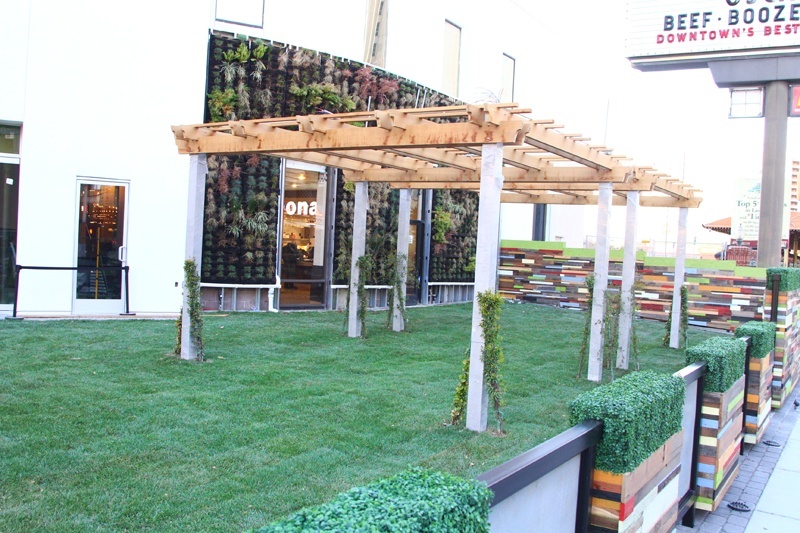 That's not the new part. Please don't make us repeat ourself.
The new part also isn't the colorful wall of recycled wood, below. Although that's new, too. Confusing, we know.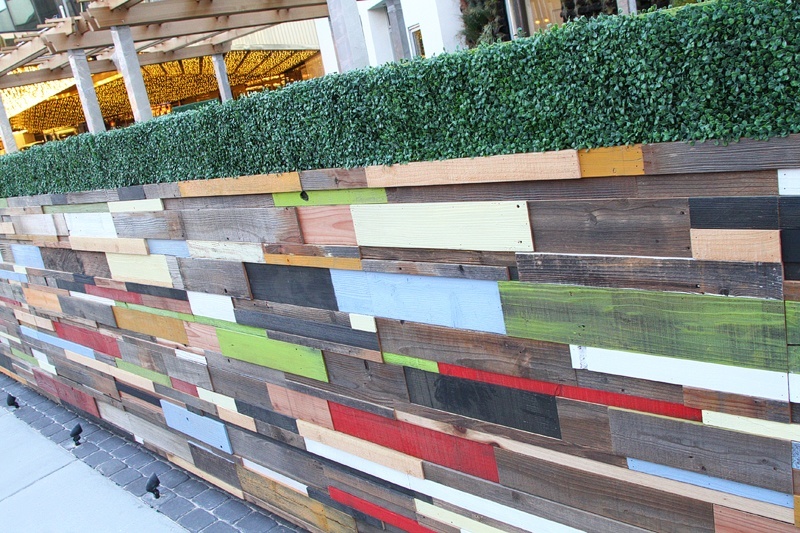 The new part is this weird wall of foliage. It makes us wonder if Bier Garten designers spend a lot of time trying lots and lots beers. Or possibly taking ecstasy.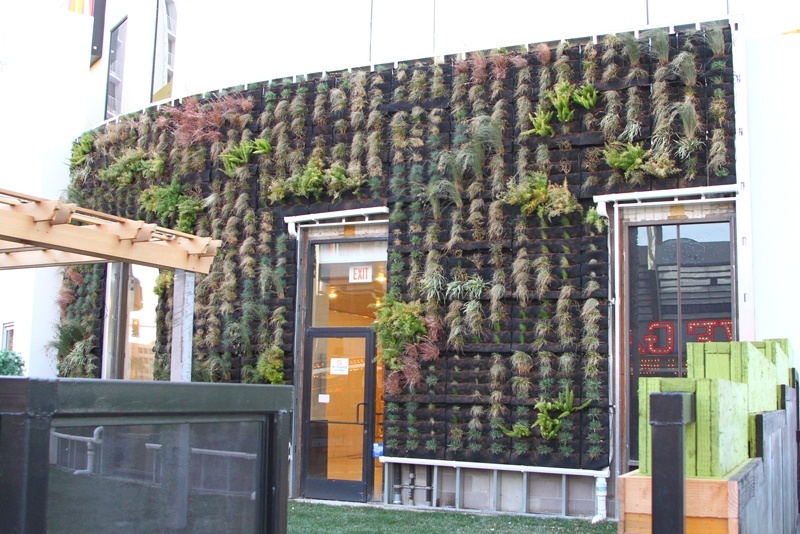 Related: If the Bier Garten doesn't have this slot machine, we are giving up all hope for humanity. And casino marketing.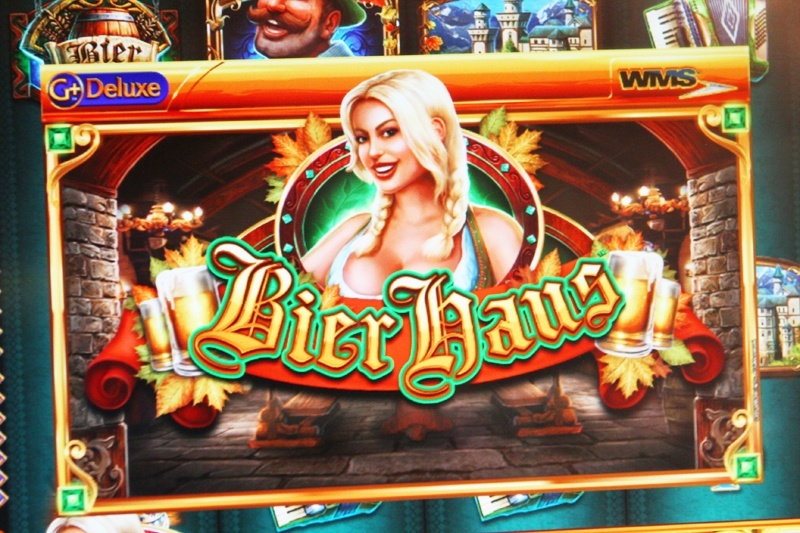 2. Gift Shop
Back in November, we noted the former Gigi's Cupcakes was shaping up to become a gift shop, and that's exactly what's happened. The small, pop-up shop features Plaza merchandise, as well as goodies featuring resident comedian Louie Anderson.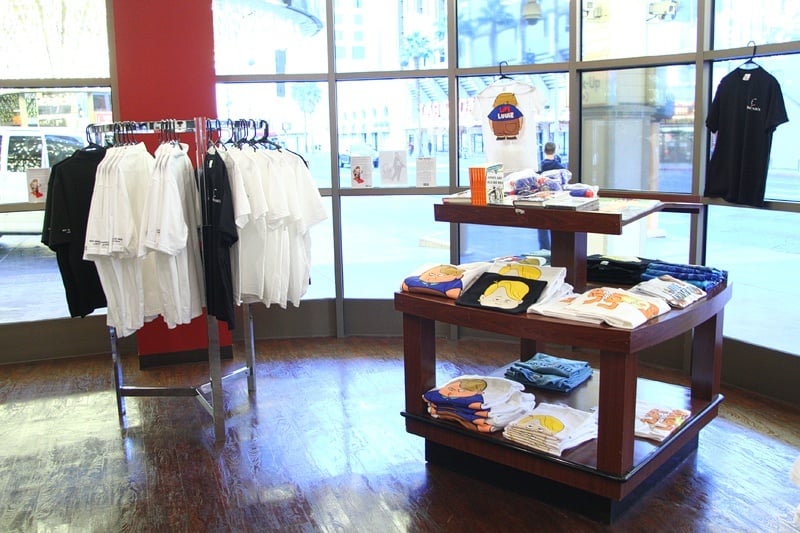 3. A Freaky Car
We hear this car is both a car and a work of art. It's sort of what the Batmobile would look like if it had an eating disorder.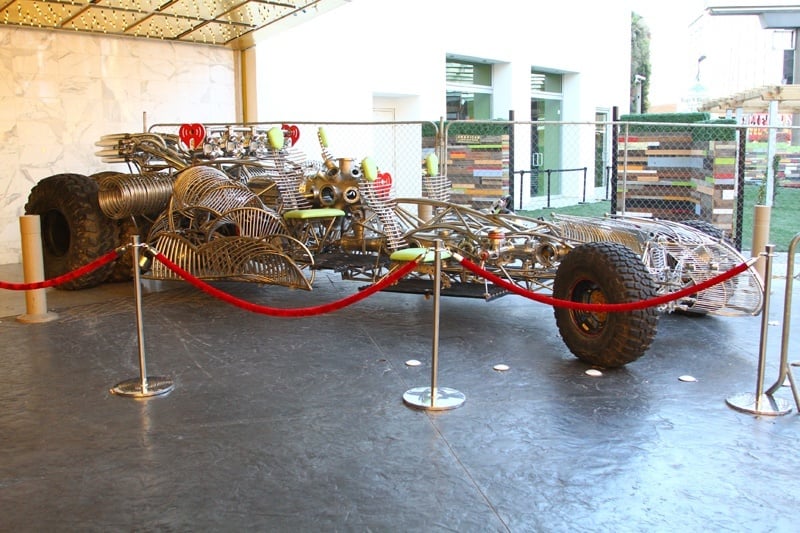 4. $20 Parking
Yes, this is the one that sucks spectacularly. Remember when Vegas casinos had free parking, no strings attached? Well, downtown isn't exactly like that anymore. At the Plaza, you currently have to pony up $20 to self-park. That's not a typo, although we wish it were.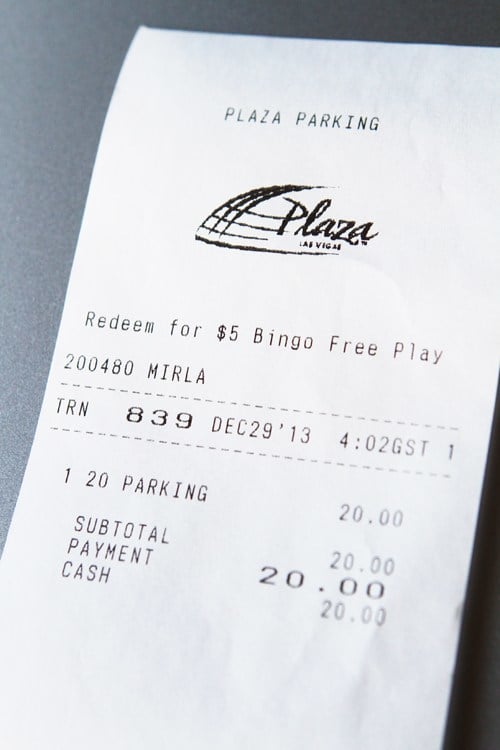 We were told the $20 charge (typically $5) is in honor of the days surrounding the New Year, as parking is at a premium during this period. Regular guests of the hotel can just suck it, apparently.
The good news is you can get your $20 back, but you have to play in the casino, and must have a bartender or slot attendant validate your parking receipt to get a reimbursement. Oh, and you have to take your validated receipt to the cashier cage and wait in line to actually get your money. So, yeah, super convenient.
Overall, we like the Plaza. Spacious, inexpensive rooms. Hash House A Go Go. Loose slots. Oscar's Steakhouse. A hair salon with women in lingerie.
Just please don't make us jump through hoops to park and play in your casino, Plaza. The costumed buskers are the most irksome thing on Fremont Street, and we'd prefer to keep it that way.