Exposed Las Vegas: The Best Idea for a Salon in the History of Salons, Ever
There's a salon at The Plaza, downtown, that just screams Las Vegas.
This salon isn't the part of Las Vegas that's sanitized for family-friendly consumption. It's the other Las Vegas. The wild one. The one that's unafraid to offend delicate sensibilities. It's the one where women in lingerie give people manicures. That Las Vegas!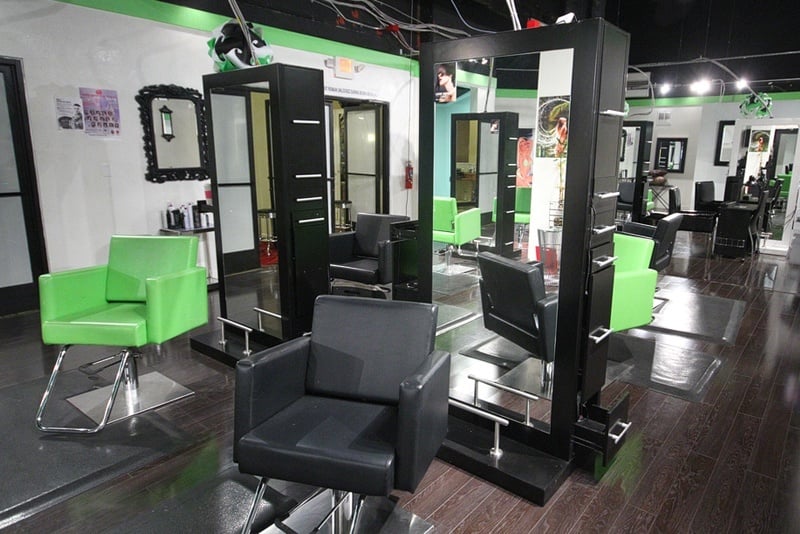 Exposed salon opened in March 2013 and is the brainchild of Anthony Cools, the comedy-hypnotist responsible for one of the funniest shows on the Las Vegas Strip at Paris Las Vegas. His show is raunchy and outrageous, so it's no surprise his idea of a beauty salon is equally twisted.
Exposed employs the services of licensed professionals, with one notable addition to the list of services they provide. They do what they do in lingerie. This results in bigger tips, and happier clients, so it's a win-win for everyone, except perhaps Gloria Steinem.
Las Vegas simply isn't a Gloria Steinem city. Visit Seattle or Austin or something, or just don't visit the Exposed salon. Vegas is the boss of Vegas, and we get to play by our own rules. Just ask Amber.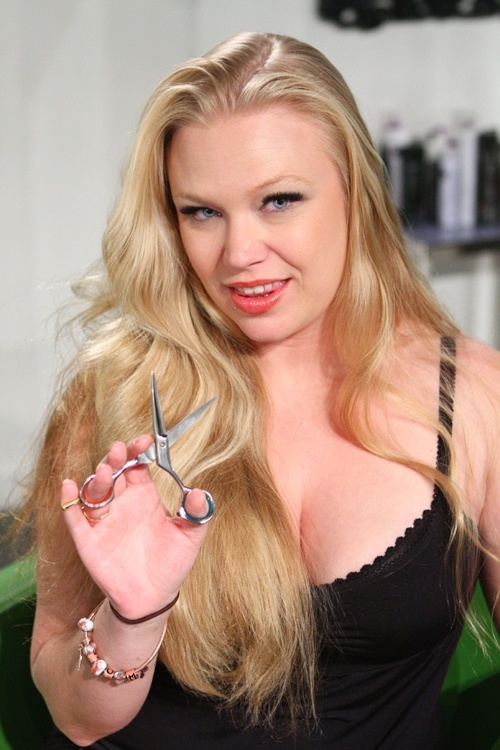 The point of Exposed is to make a banal experience memorable and fun, and it does just that. The stylists we chatted with are self-assured and adept entrepreneurs who understand the benefits of a job with amplified financial rewards.
The Exposed salon offers a full range of services, from hair removal, manicures and pedicures and esthetician services, whatever those might be.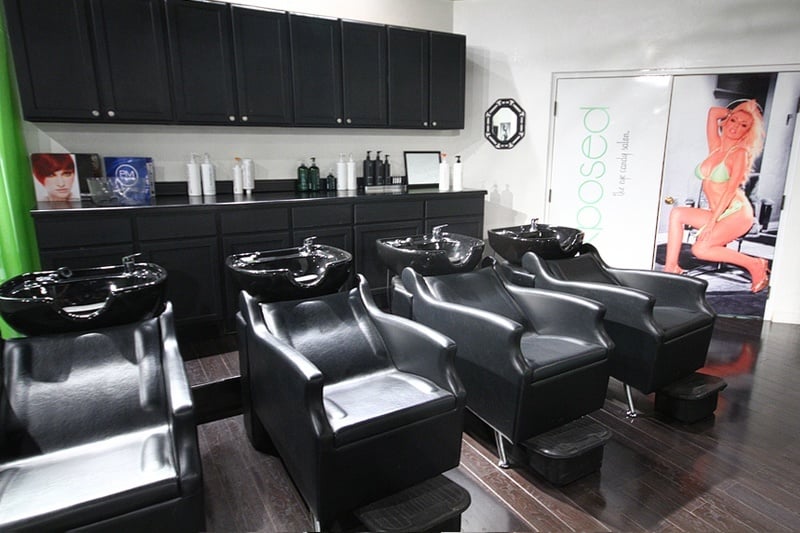 Considering the exceptional views, the prices are all pretty reasonable, with manicures running $18, pedicures going for $28, a "simple" haircuts for men and women for $30.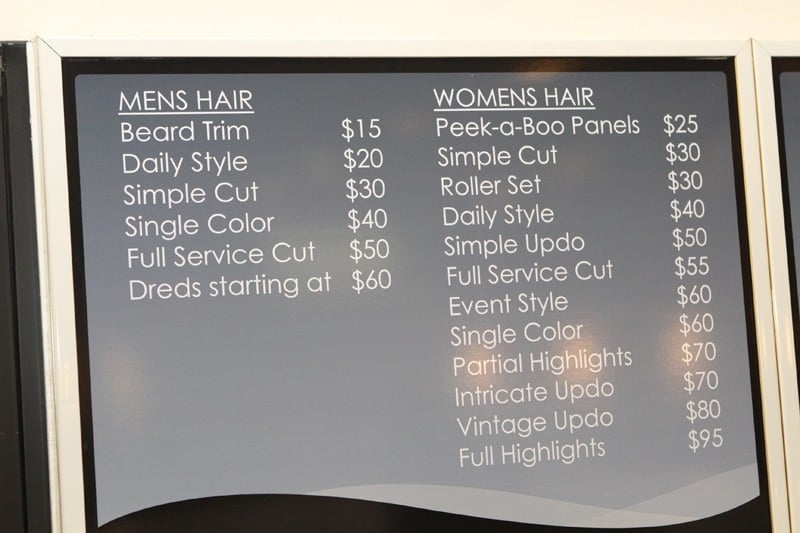 We hear one of the biggest misconceptions about Exposed is that it's a strip club of some sort. It's not a strip club! Just think of it as a clean, friendly, distinctively-designed workplace where every day is casual Friday.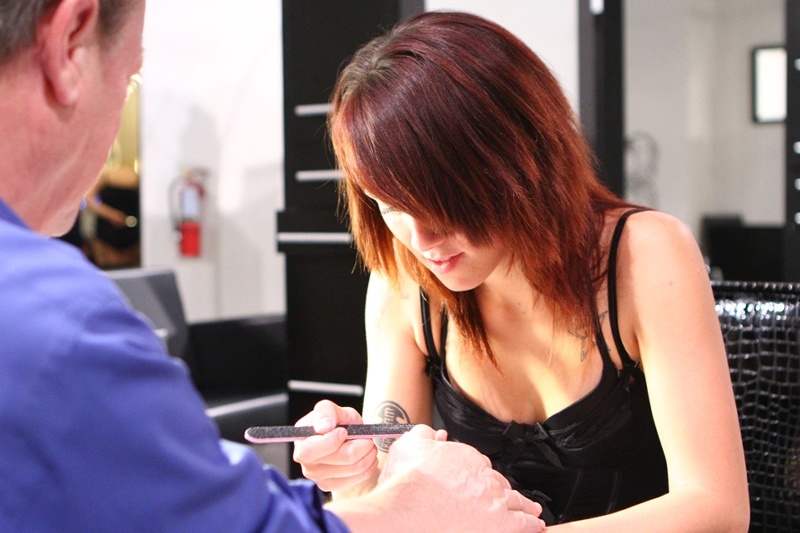 Jaime's tattoo kind of says it all.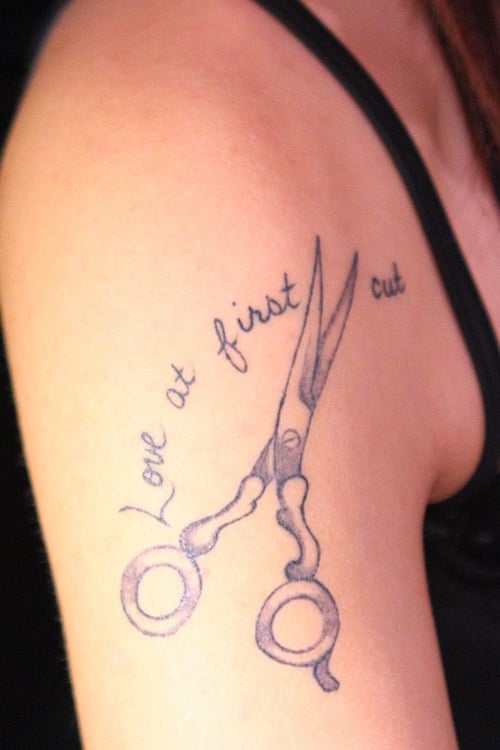 Exposed salon might not be for everyone, but for those it serves, it offers a sexy twist on an otherwise mundane ritual, and it's a playful alternative if you're looking to get a little trim in Sin City.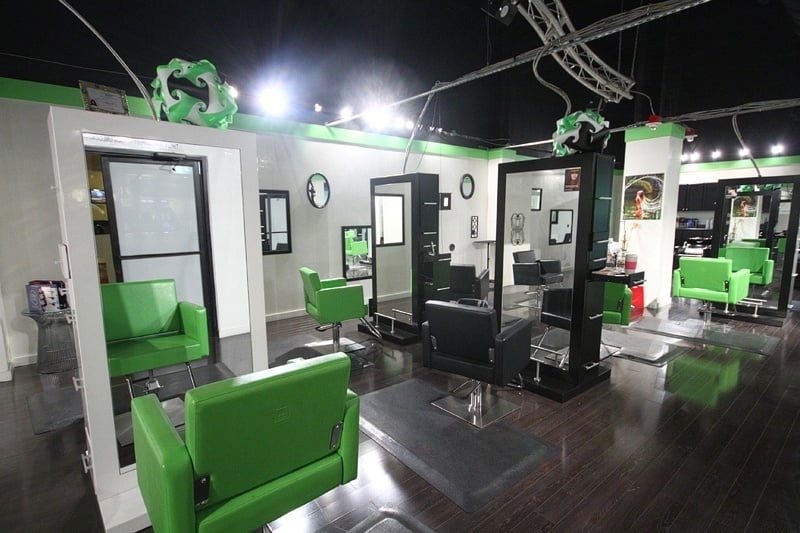 The Exposed salon is located on the Plaza's third floor, across from the bingo room.
Find out more about the Exposed salon at The Plaza hotel in downtown Las Vegas.