Our Favorite Casino Cafe is Expanding at Binion's
The home of one of the best burgers in Las Vegas, Binion's Cafe, is about to double in size, and we had to stop by for a security breach to document the restaurant's expansion.
A sign near the old-school cafe says it will be expanded "starting January 2014," but from the looks of the work going on, "starting in 2014" is more likely to be "finished in January 2014." (The casino's getting new carpet, too, and that process is already under way as well.)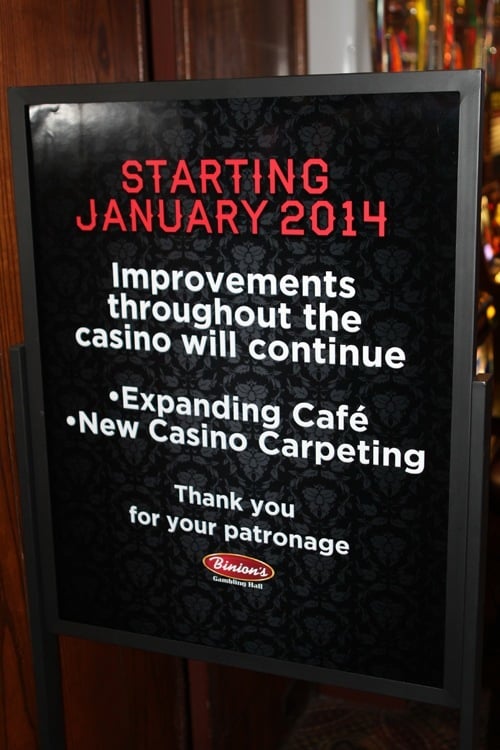 The first hint of the expansion is a large construction curtain next to the ever-bustling cafe.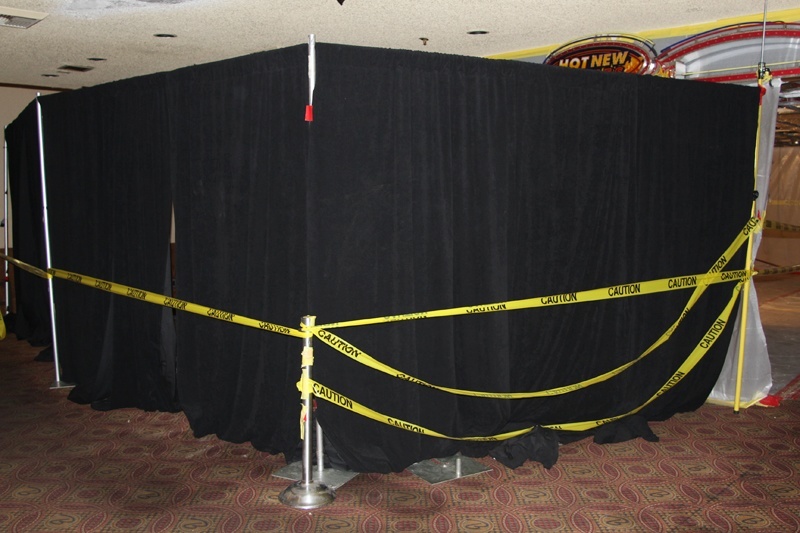 There's another barrier on the Benny's Bullpen Sports Bar side.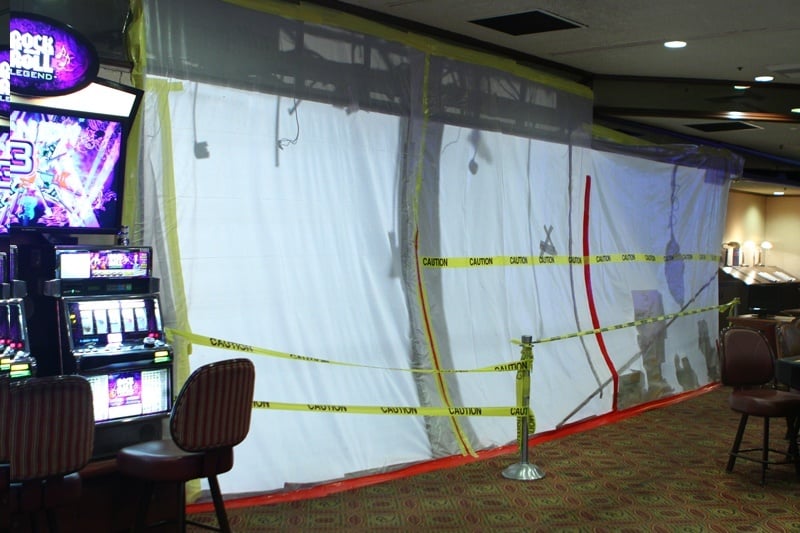 Sadly, the construction curtain and plastic sheeting made it impossible to photograph the space the cafe is expanding into, we laughed.
Here's a look at the expansion-in-progress.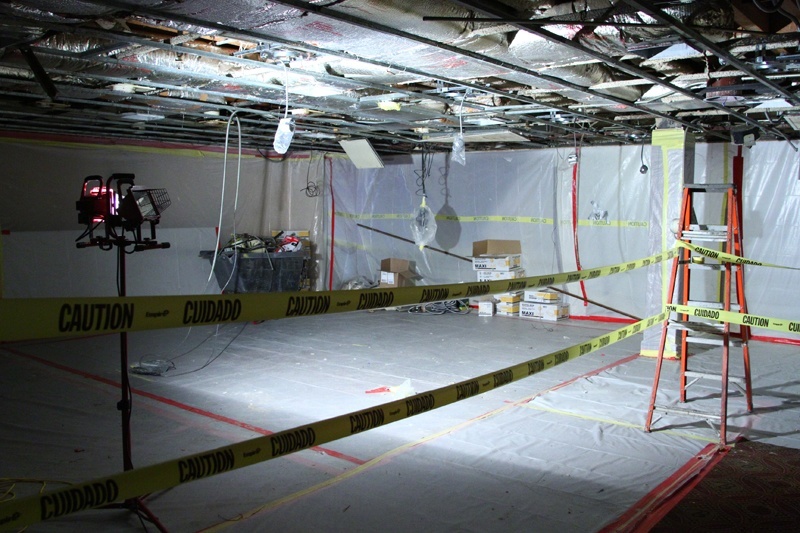 Business is good at the Binion's Cafe, so it's about time the joint had its pants let out. Or something.

Nevermind those celebrity chefs on The Strip! L.G., pictured below, is a superstar in his own right, cranking out the cafe deliciousness on a grill that's been seasoned to perfection since around the turn of the century (and we're not talking about the most recent one).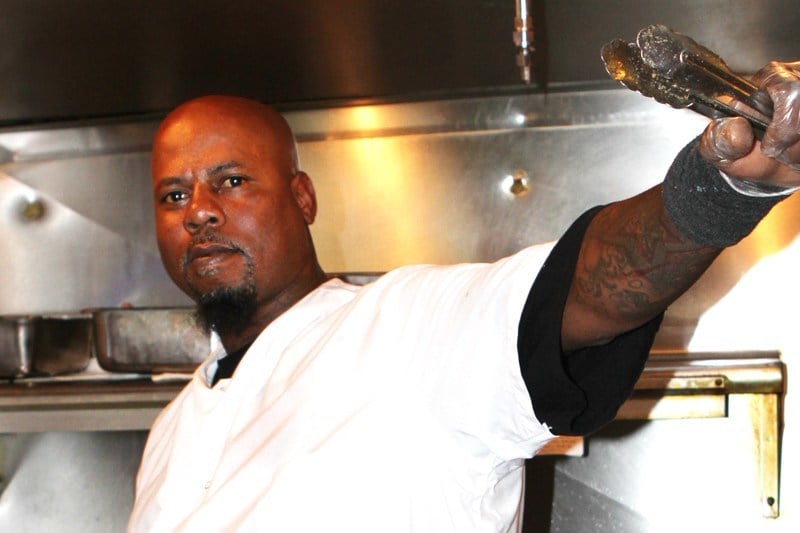 L.G. and the Binion's Cafe team make a variety of dishes, but just have the burger, already. It costs $6.45, but it's $89.45 worth of awesome.

Soon, there will be even more to love at one of Sin City's classic casinos, Binion's. And don't forget to have your photo taken with a million dollars while you're there.