Fontainebleau Las Vegas Finally Gets a Wrap
The abandoned Fontainebleau Las Vegas is a pig that's finally getting some lipstick.
After years of prodding by Las Vegas officials, the bajillionaire owner of Fontainebleau, Carl Icahn, has dispached crews to install a wrap intended to make the second tallest building in Las Vegas less of an eyesore.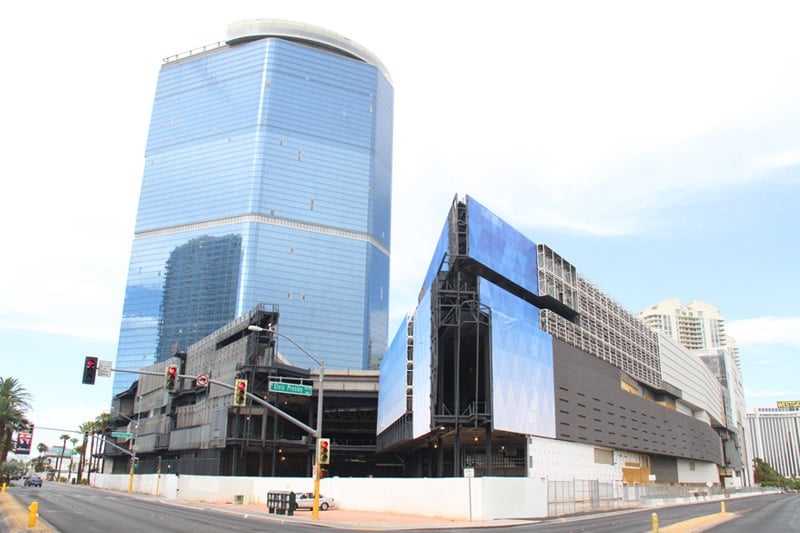 While "Fontainebleau" is a French word (the name was inspired by a French castle), pronounced "fonten-blo," the brand is pronounced "fountain blue" in America.
Fontainebleau Las Vegas sits across Las Vegas Boulevard from Circus Circus. You sort of can't miss it.
The site was formerly home to the El Rancho casino, and before that the Thunderbird and Silverbird. Ever since Fontainebleau's plug was pulled in 2009 due to bankruptcy, you might say it's been giving us all the bird.
The structure looms large on The Strip, and was to have 3,875 hotel rooms and condo units, as well as a whopping 24 restaurants and lounges.
The mind reels at what might have been.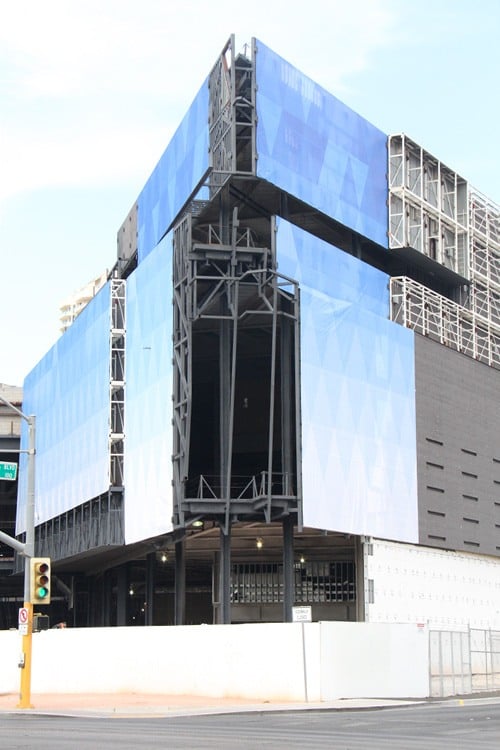 Fontainebleau was about 70 percent complete when construction was halted, and it's estimated $2 billion was sunk into the building.
Carl Icahn swooped in to buy the Fontainebleau in November 2010.
While there have been repeated rumors about potential buyers for Fontainebleau Las Vegas, nothing concrete has materialized. Rumors of a sale have intensified lately, mainly because we've been intensifying them. Word has it there's renewed interest in Fontainebleau thanks to signs of progress at the nearby Resorts World.

From what we hear, finding a buyer for Fontainebleau hasn't been the crux of the problem. The real issue is the buyer must not only have the assets to acquire the project, but must also have the resources to finish it.
In June 2016, the asking price for Fontainebleau was $650 million.
It's been estimated completing the Fontainebleau project (or whatever the new owners would call it) would run in the ballpark of $1.2 billion.
In the meantime, Las Vegas officials (Clark County officials, technically) have badgered Carl Icahn into spending about $500,000 to wrap some of the exposed sections on the west and south sides of Fontainebleau.
Installation of the wrap commenced on July 25, 2017. We'll keep an eye on the place as the installation progresses.
This isn't the first time a Las Vegas hotel has used a wrap to disguise unfinished construction. Most Las Vegas visitors breeze right by the stalled St. Regis Residences at the Venetian. Take a look.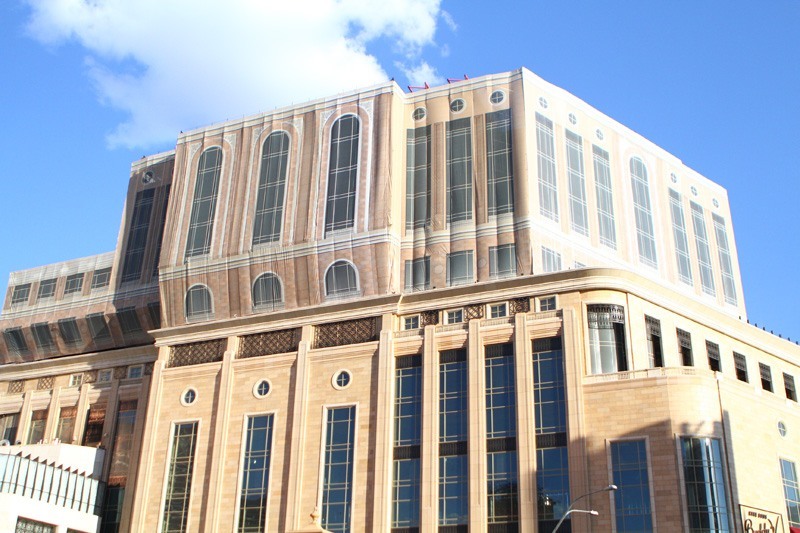 It's great to see Fontainebleau Las Vegas gussied up a bit, and not just because we're a fan of gussying. Seriously, when was the last time you gussied something? We blame it on Millennials. Or possibly social media. Or possibly immigrants, who, we don't have to tell you, are taking all our good gussying.
While wrapping the lower part of Fontainebleau is a welcome revulsion abatement strategy, we're hoping rumors of an impending sale turn out to be based in fact.
Like the fact the Fontainebleau would've had 6,012 parking spaces, or about 2.5 times the number planned for the 65,000-seat Raiders stadium coming to Las Vegas.
Don't get us started.
Update (7/26/17): Overnight, additional panels were added to the west side of Fontainebleau.