The Las Vegas Secret Hidden in Plain Sight
It's a Sin City curiosity many who visit the Las Vegas Strip miss entirely.
Between two iconic resorts, The Venetian and Palazzo, there's what would have been a 50-story building that was never completed.
Rather than leave a steel framework exposed, Las Vegas Sands Corp. (owners of The Venetian and Palazzo) decided to wrap the tower instead. At first glance, it appears to be an ordinary condo or hotel tower.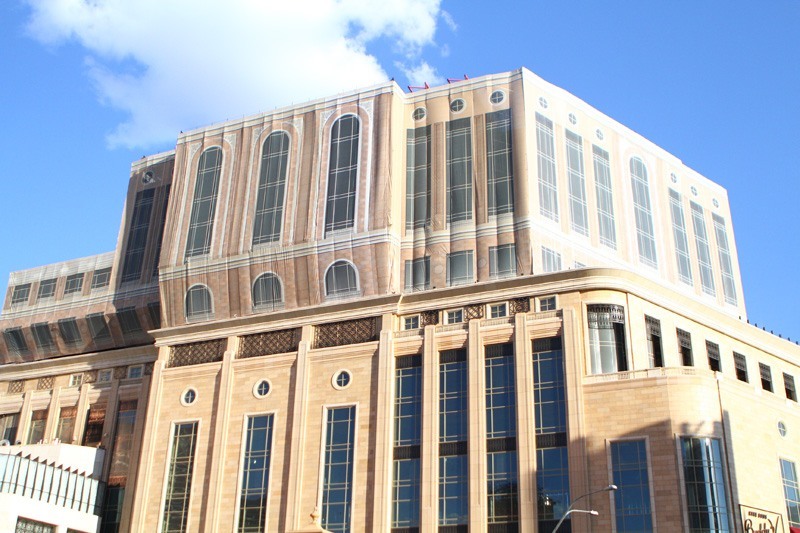 Construction was stopped on the St. Regis Residences back in 2008, a result of the economic downturn. Back then, Las Vegas Sands Corp. was on the verge of bankruptcy, so the company had to get creative.
The wrap, a kind of "urban camouflage," was put up in 2011 at a cost of about a million dollars. That investment saved the company $600 million in additional construction costs. Nearly $180 million was spent before construction screeched to a halt.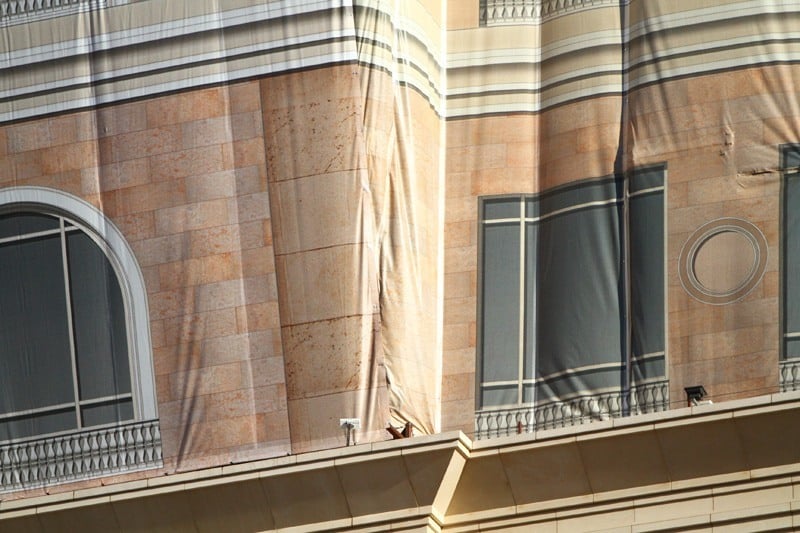 Now that Las Vegas Sands Corp. is back on its feet, a variety of options have been explored for the building, including the possibility of turning it into a time share or another hotel-casino. So far, further construction hasn't penciled out.
Here's another angle. Scaffolding can clearly be seen behind the decorative tarp.

The next time you're near The Venetian and Palazzo, take a closer look at the St. Regis tower. In Las Vegas, things aren't always as they appear and sometimes beauty's only skin deep.
Want to explore more stories? Read about US gambling here:
You can also learn about online gambling in Canada here: