Las Vegas Entertainers Join in Roasting Female Impersonator Frank Marino for Charity
Never let it be said Las Vegas doesn't have a sense of humor about itself. There was plenty of evidence of that sense of humor at the "Showbiz Roast" of Las Vegas female impersonator Frank Marino, star of "Diva's Las Vegas" at The Quad.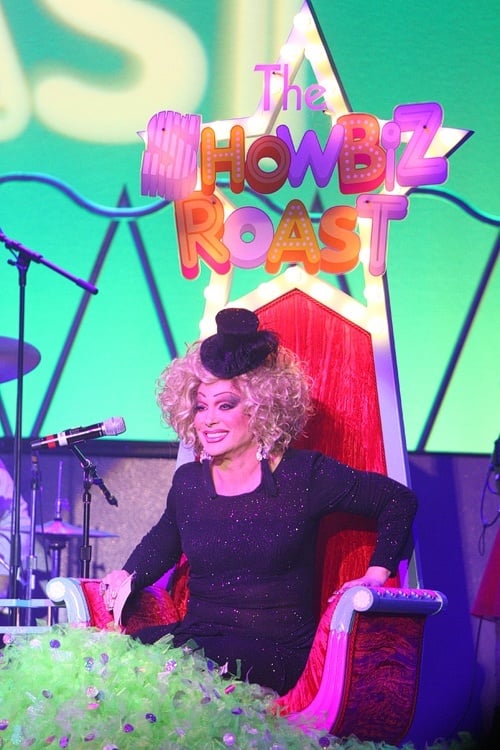 A virtual who's-who, or more accurately, "Who's that?," of Vegas personalities gathered on Oct. 4, 2013, at The Stratosphere for a lively evening of playful jabs to benefit the Make-A-Wish Foundation.
The evening's Master of Hilarity was comedy-hypnotist Marc Savard, who showed a flair for joke-writing, improvisation and spot-on timing throughout the show.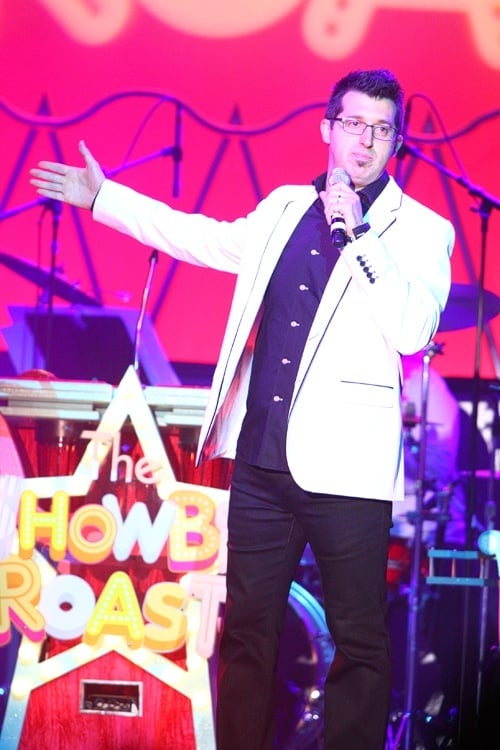 Our favorite little person, Brian Thomas (formerly Lucky the Leprechaun at O'Sheas, and soon to be again) joined Marc Savard for a sketch featuring Montecore, the tiger that ended the career of Roy Horn of Siegfried & Roy. Hey, it seemed like a good idea at the time.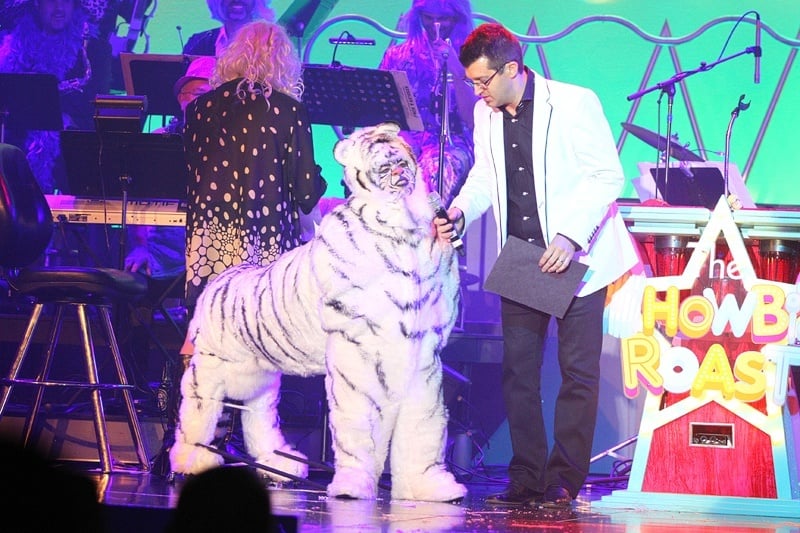 Comedian Louie Anderson's set was a high point of the evening, mixing off-the-cuff comedic riffing with with poignant sentiments about the impact Frank Marino has had on Las Vegas during his 28 years as a Strip headliner. Marino spent nearly 25 years at Riviera in "An Evening at La Cage."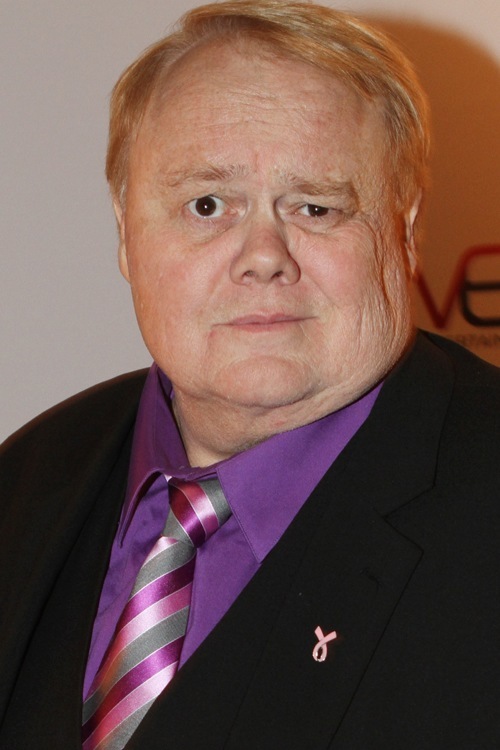 Marino took the jesting in stride, of course, giving as good as he got. His show, "Diva's Las Vegas" at The Quad is an energetic lip-sync spectacular featuring female impersonations of stars old and new, like Diana Ross, Tina Turner, Katy Perry and others. We figured we'd hate it, but it's pretty entertaining and wildly popular with surprisingly broad audience, including elderly straight people from the midwest for some reason.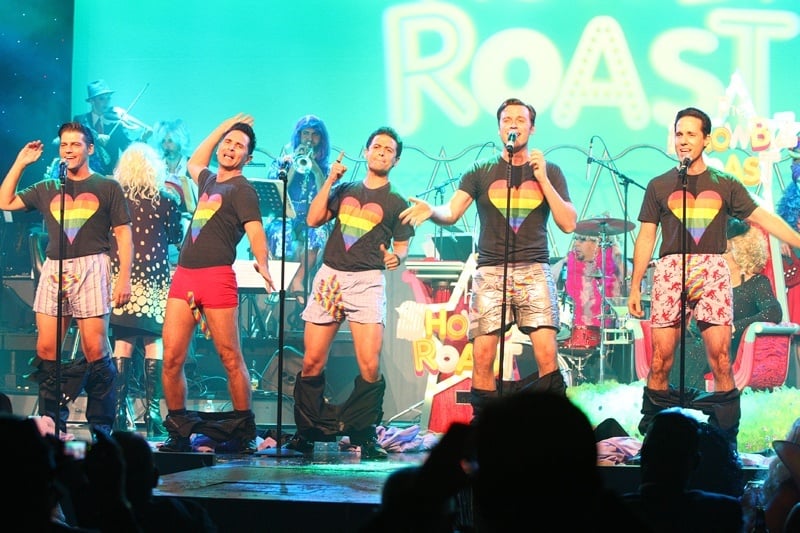 Past "Showbiz Roast" victims have included Mayor Oscar Goodman and lounge performer Chris Phillips.
Here are more photos of people including the cast of "Jersey Boys," journalists John Katsilometes and Robin Leach, Melody Sweets of "Absinthe," Pia Zadora, Mark Shunock from "Rock of Ages" at The Venetian, a variety of divas, a Scinta, Marcus Deegan from "Thunder Down Under" (the shirtless one), magician Murray Sawchuk (the one that lifted his roast jokes directly from the Internet) and boxer Leon Spinks.
Showbiz Roast of Frank Marino