Glee, Skepticism Battle It Out at Resorts World
New signs of life at the long-delayed Resorts World project site have been received with cautious optimism by Las Vegas observers.
Resorts World recently erected its first construction crane, sparking hope the project is moving forward as promised by the Malaysia-based Genting Group behind the $4 billion resort.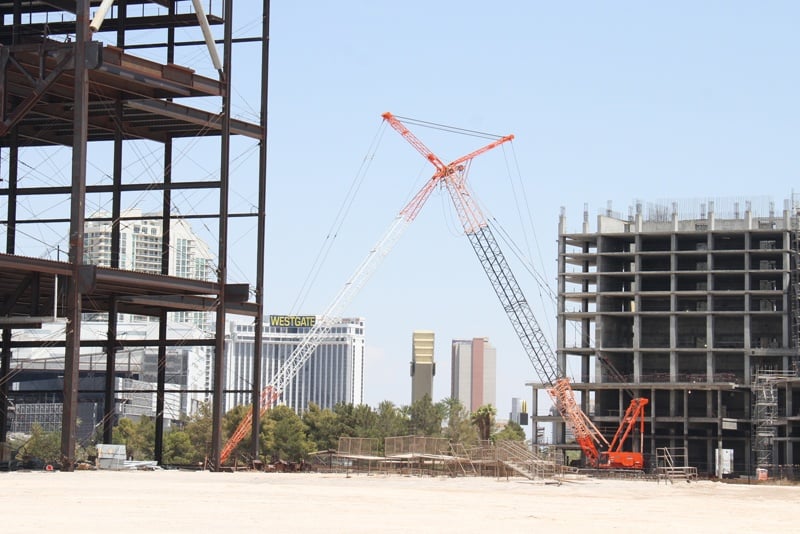 Resorts World sits on the site of the abandoned Echelon Place project. Before that, it was home to the Stardust.
Before the economic downturn, cranes dotted the Las Vegas skyline. Now, not so much.
Let's take another look at this bad boy.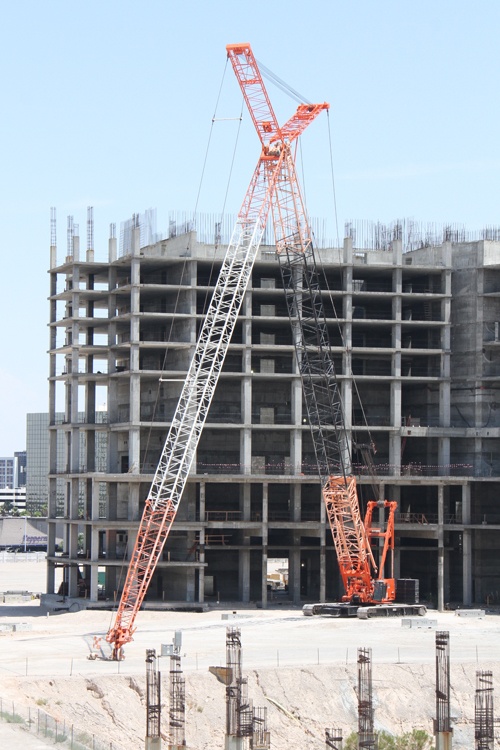 Genting officials had promised cranes this summer to start on the casino's "podium" and hotel towers. It's expected 1,000 construction workers will be on-site in 2018.
The company also claims a good deal of work has been done at the site already, including installing utility lines and building a parking garage.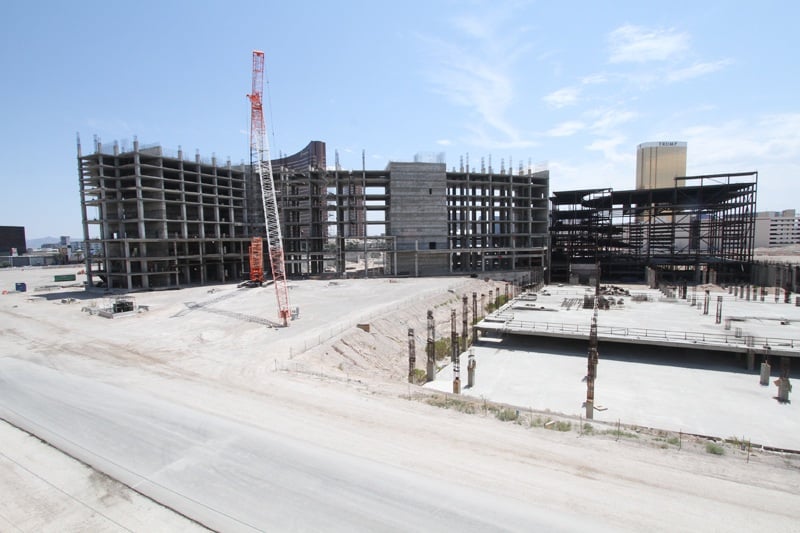 Resorts World is still shooting for a 2020 opening, but that date has been pushed back several times, causing concern Resorts World might fall victim to the same financing challenges that killed the Alon project and continue to plague the All Net Resort and Arena.
Genting Group has a long track record of successful projects, and was founded back in 1965. The company hired a casino veteran to help the project, Edward Farrell, president of Resorts World Las Vegas. Farrell helped open the Mirage in 1989.
The Resorts World Las Vegas team works out of Genting's offices in Miami, Florida.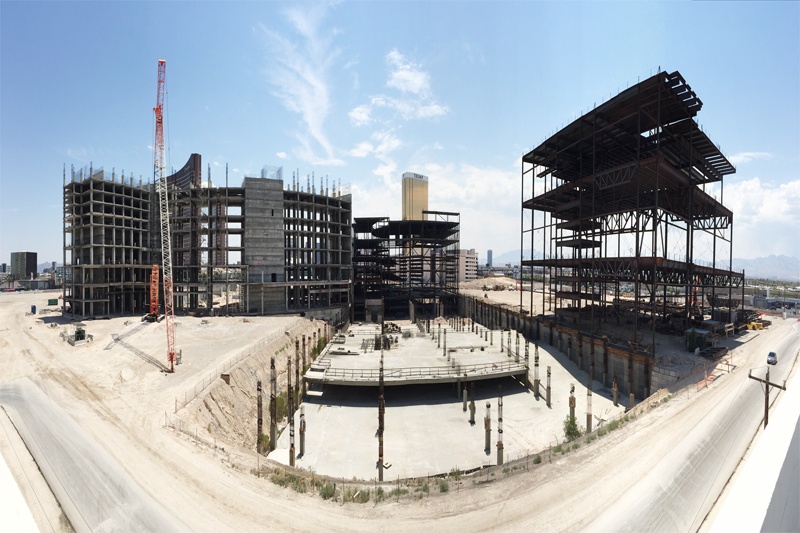 Some decorative flourishes have appeared recently on one of the Resorts World towers.
Check them out.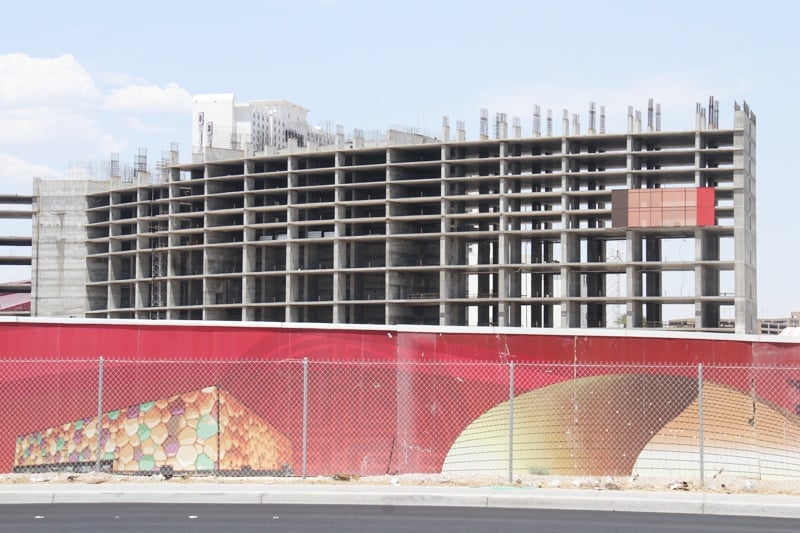 Let's get in close, already.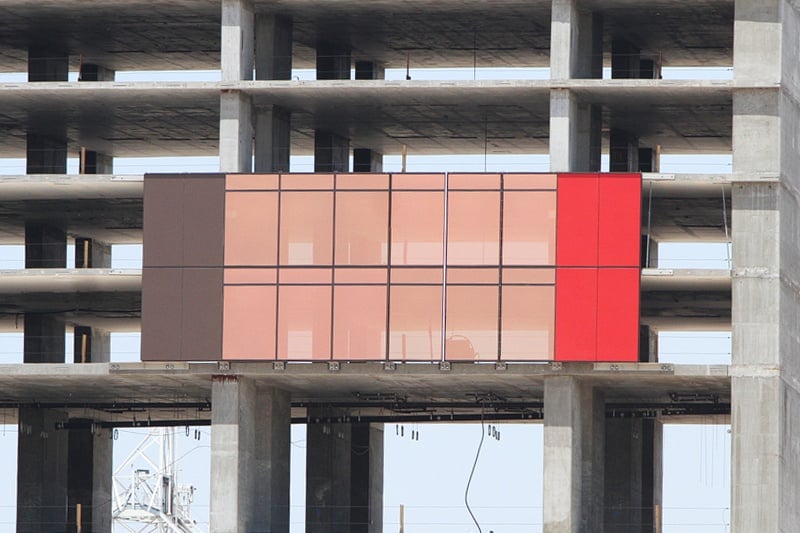 Resorts World will have two hotel towers, one with 1,800 rooms and one with 1,400. When it broke ground back in May 2015, the resort was supposed to have 5,000 rooms.
The resort's theme will be "modern Chinese," another change from what was originally announced. At first, the resort was going to have a more traditional, Forbidden City-style, Asian theme.
Whatever it ends up being, we're just glad to see Resorts World becoming something.
We're ready to once again set aside our skepticism because of our deep and abiding love for shiny new things.
As always, we'd love to hear your thoughts.