El Cortez Casino is On the Right Track With Pizza Lotto Restaurant and Upcoming Imbibe Bar
If you haven't heard about the new Pizza Lotto Italian restaurant at downtown's El Cortez, you're in the majority. The new dining option at this classic hotel is in a soft opening phase, but it's already won us over in a big way.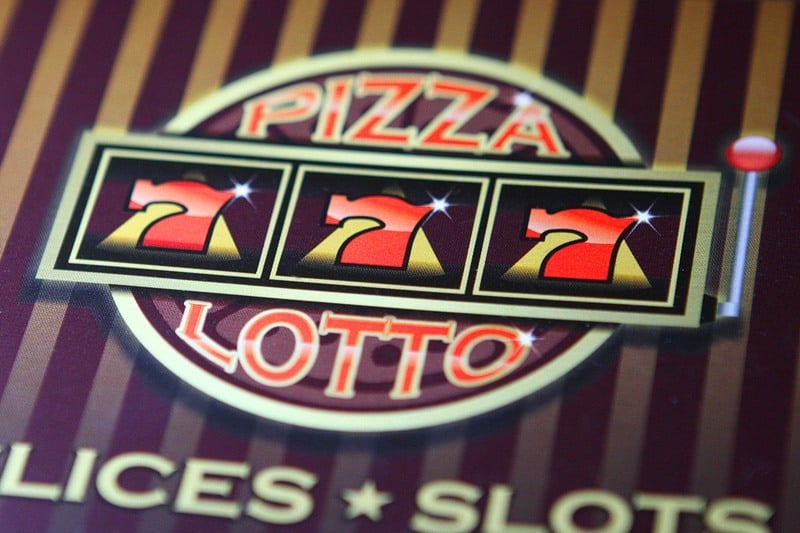 How good is Pizza Lotto? We're annointing it the Pizza Rock of Fremont East. Which is a pretty big deal given the fact Pizza Rock is pretty much the greatest restaurant in the history of, well, ever.
Here's Pizza Lotto, in the space previously occupied by Cafe Cortez.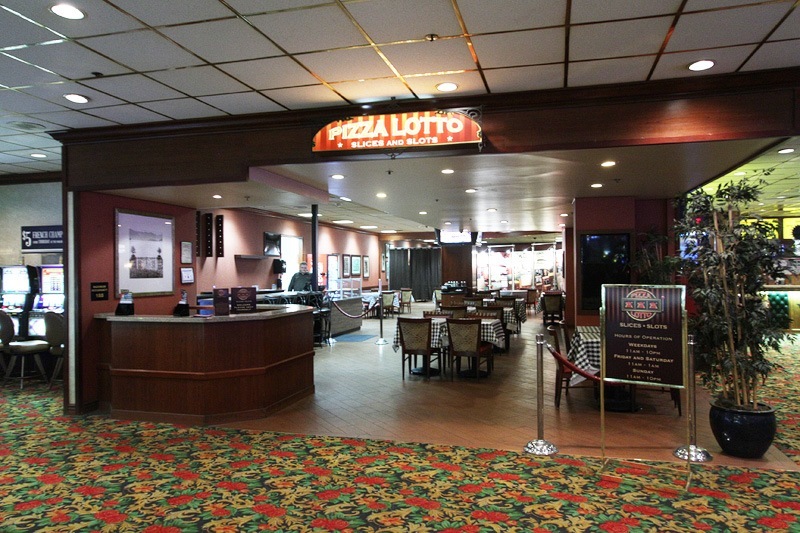 At one time, it was rumored El Cortez would open a nightclub in the Cafe Cortez space, but cooler heads prevailed.
Instead, the consulting company behind El Cortez's Siegel's 1941 restaurant has been given the reins of Pizza Lotto, and have brought delicious, affordable Italian food to a hotel that can only benefit from a new dining offering.
The star of the show at Pizza Lotto, not surprisingly, is the pizza.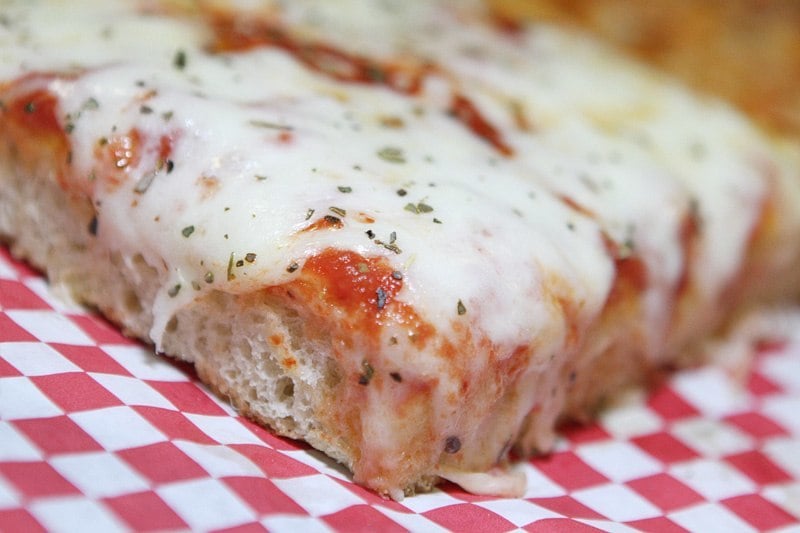 The slices are excellent and priced to move. A New York-style slice is just $3 (not the biggest slice in town, but tasty and filling), a slice of white pie is $4, the Sicilian slice is $4 and a "Grandma slice" is $4.
Why, here's the Chicago-style Grandma slice now.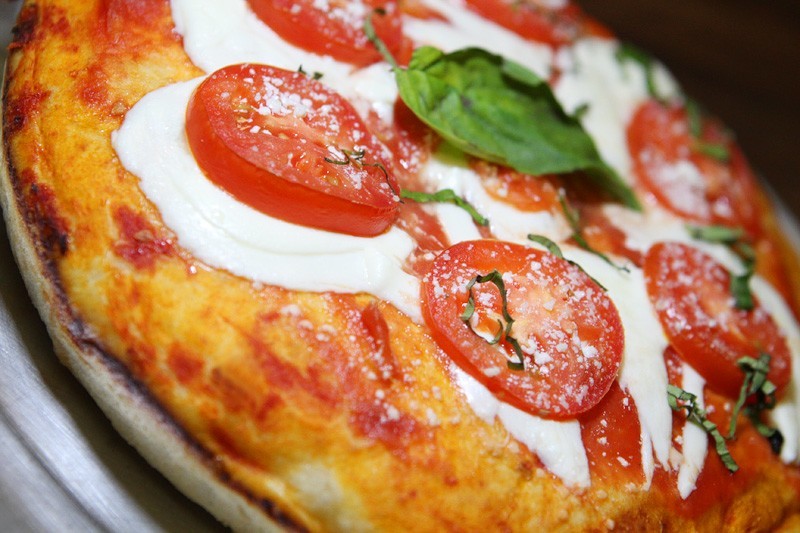 Here's the New York-style slice.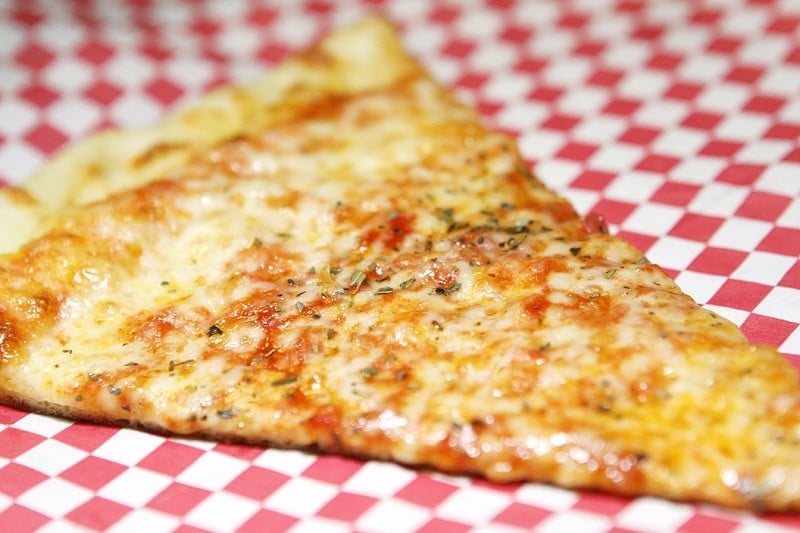 Here's a look at the pizza selection at Pizza Lotto.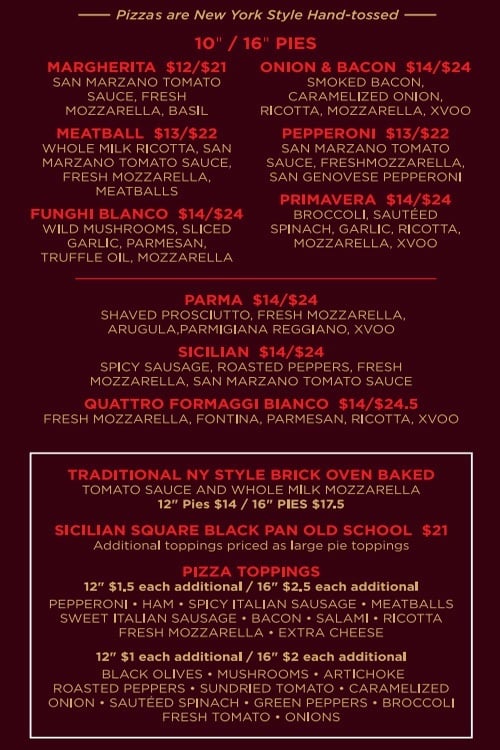 Although the name of the joint implies otherwise, Pizza Lotto has much more than pizza.
The menu ranges from soups and salads to sandwiches, meatballs to sausage, chicken wings and chicken parmigiana.
Here's the full Pizza Lotto menu. You're welcome.
Easily the favorite item we tried at Pizza Lotto were the garlic rolls, soon to become The Official Snack of Overserved People on Fremont Street.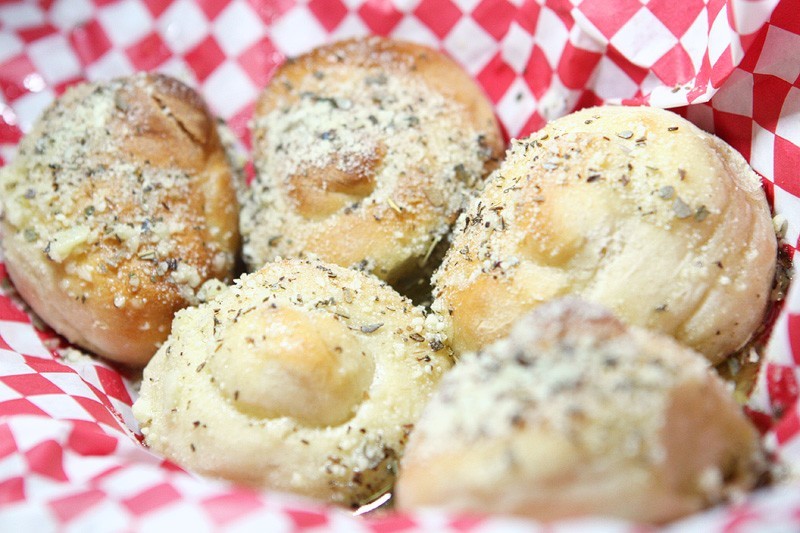 The rolls alone would be incredible, but they rest atop a pool of extra virgin olive oil mixed with garlic. Every roll on Earth should be served this way.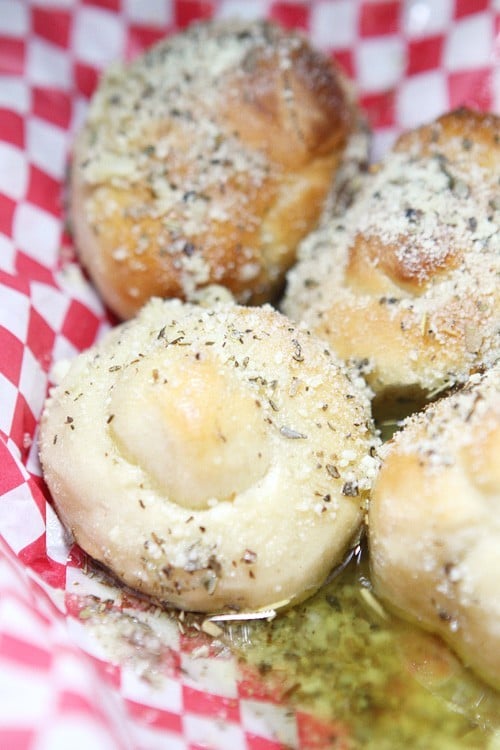 The "Lotto" in Pizza Lotto refers to the restaurant's plan to give scratcher cards to guests ordering any full-sized pizza.
Every scratcher card will have a perk of some kind, either a food or drink discount or freebie, but the cards may also have free slot play and other casino-related goodies.
The restaurant will have beer and wine, although they aren't available during the soft opening.
Also in the works is a portion of the restaurant (against the back wall) where guests can play slots machines. Pizza and slots? These are a few of our favorite Vegas things.
Word hasn't gotten out about this great new restaurant yet, so there's absolutely no waiting, especially at the six-chair counter. That's sure to change.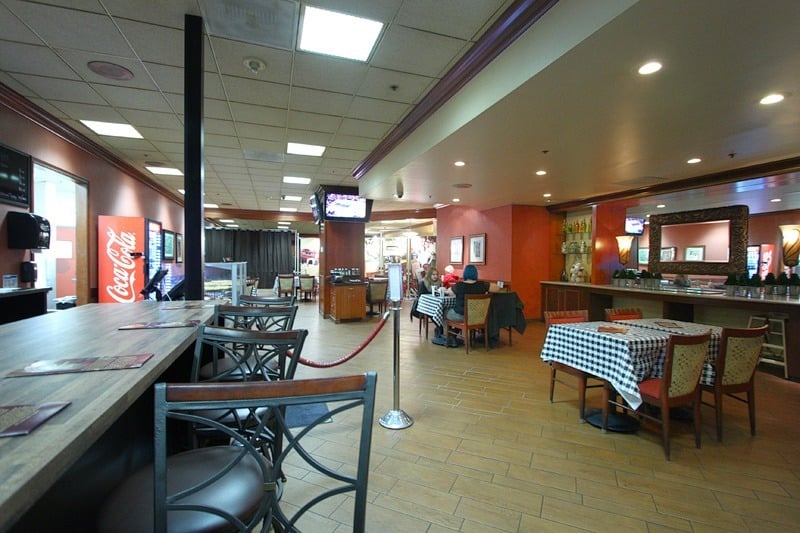 Pizza Lotto's hours are 11:00 a.m. to 10:00 p.m. weekdays and 11:00 a.m. to 1:00 a.m. on weekends. They'll stay open later if things are hopping.
Here's the official Pizza Lotto Web page.
During our visit, we learned Pizza Lotto is among a number of changes being made at El Cortez to court younger, more affluent customers. The typical customer at El Cortez tends to be on the low-roller side of the spectrum, and older.
One tidbit of news hasn't been made public yet, but we snagged the exclusive word El Cortez will be remodeling its casino bar.
It will re-open as Imbibe, what's described as a "Gold Spike-inspired" bar along the lines of Commonwealth and other trendy bars downtown. (Gold Spike, of course, was a beloved but crappy casino which was purchased by the Downtown Project. The gambling was removed, and the hipsters and cast of Real World Las Vegas cast moved in. Long story.)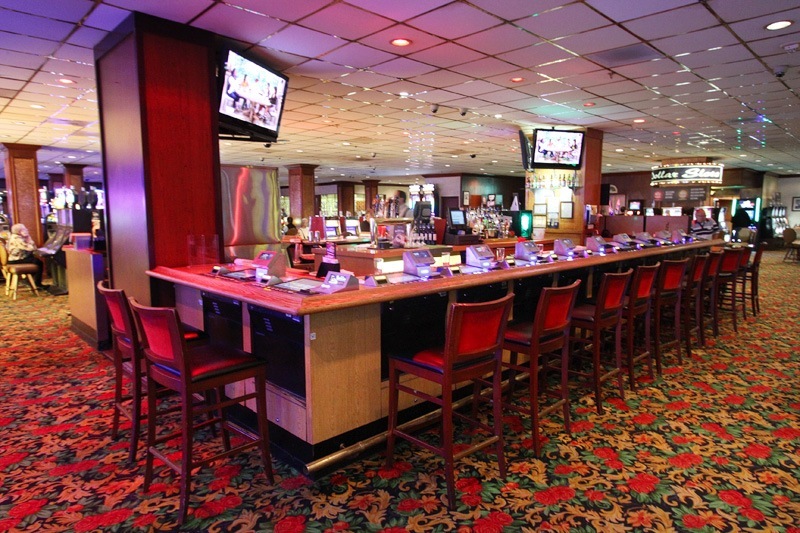 Imbibe Bar is a dramatic departure for El Cortez, and its unveiling will be accompanied by other enhancements to the hotel's exterior doors. Doors with yellowing glass will be replaced, and customers will be able to see into the casino, directly at the slick new Imbibe bar. Hello, Fremont foot traffic.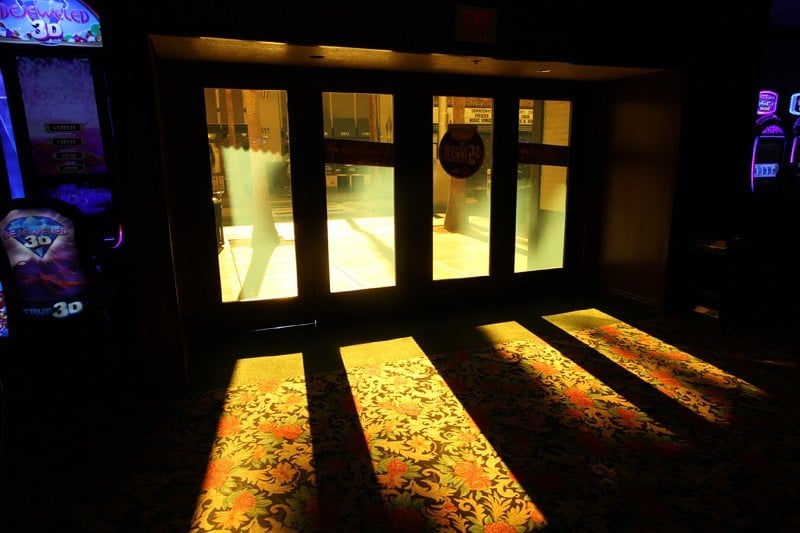 Expect a bit of a culture clash as these new offerings come online at El Cortez. For example, Pizza Lotto is already reprinting its menu because regulars were frustrated by menu items in Italian.
El Cortez seems intent on balancing its desire to attract new customers without ticking off its core audience. Time will tell.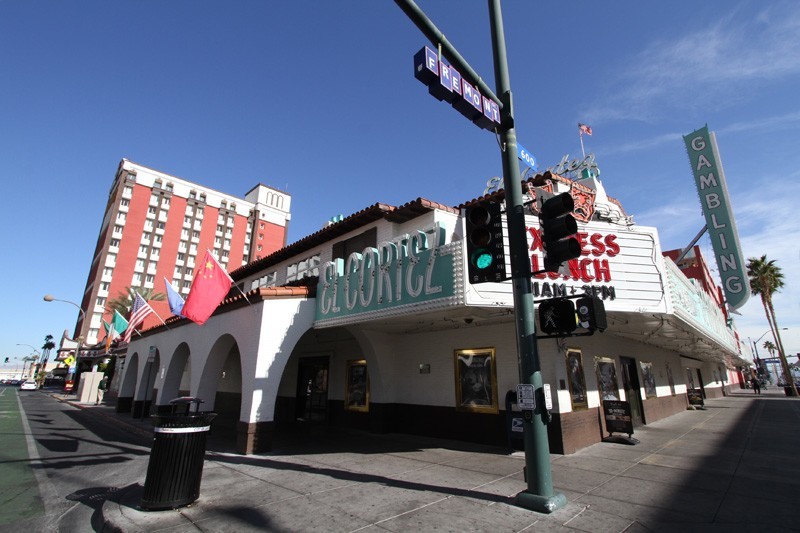 In the meantime, downtown denizens and bar-hoppers have an enticing new restaurant to discover. Pizza Lotto is officially in our lunch and dinner rotation, and we're happy to give it our highest honor, the "We Don't Give Awards, But We Probably Should" Award.
Let us know what you think, and for once in your life, fill up on bread.