Confirmed: Palms Casino Sold to San Manuel Band of Mission Indians
As we were the first to report, the sale of Palms casino to the San Manuel Band of Mission Indians has been confirmed.
Thanks for following up on our scoop, every other media outlet!
Also confirmed: Modesty is exhausting.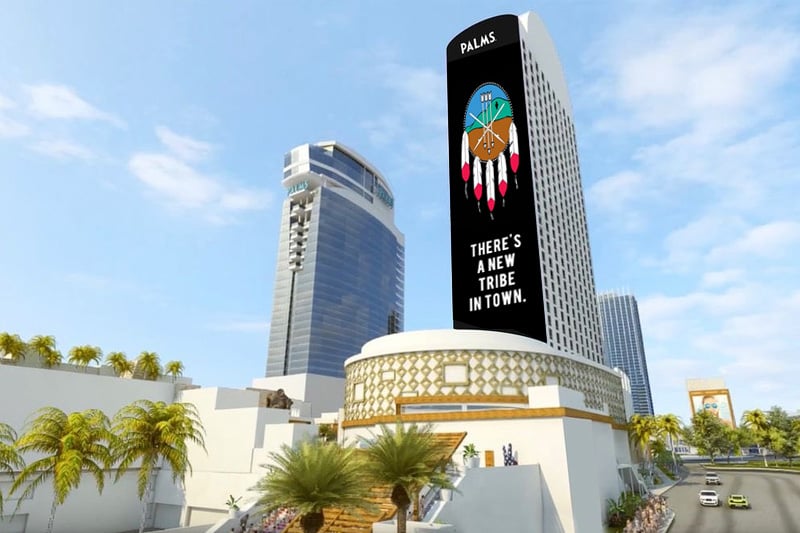 The sale price for Palms is $650 million.
The tribe recently created a new entity, San Manuel Gaming and Hospitality Authority, to operate Palms.
In a statement, Red Rock Resorts (Station Casinos) said the sale is expected to close by the end of 2021, but we'd say it'll be closer to 90 days. After that, it's licensing time, which could take in the neighborhood of six to nine months before Palms could reopen again.
As we've shared previously, San Manuel telegraphed its intention to buy a Las Vegas casino in a variety of ways, including advertising at T-Mobile arena, partnering with the Las Vegas Raiders and donating millions to Las Vegas nonprofits and UNLV.
While not reported elsewhere, we have further details about the sale, including that San Manuel plans to keep the Palms name.
In addition, we understand San Manuel plans to reopen Palms as quickly as possible. Anticipate the announcement of a job fair soon.
The existing Palms restaurant concepts are believed to be out, although discussions with Michael Symon's Mabel's BBQ are ongoing from what we hear.
The sale of Palms follows on the heels of denials the resort was even for sale. We had some eloquent thoughts on that at the time.
Palms never reopened after the mandatory closure in March 2020. We were the first to share the Palms wouldn't reopen under its current ownership.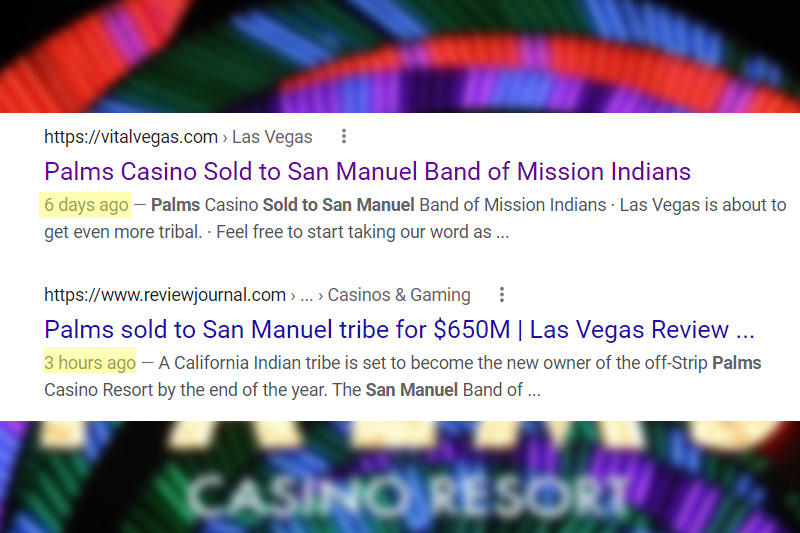 While Red Rock Resorts got a solid return on what it spent to buy Palms, $313 million, the company didn't come close to recouping its $1 billion (if you include the cost of a major renovation, $690 million).
We'll put it plainly: Palms was an unmitigated disaster for Red Rock Resorts, a huge financial misstep based upon arrogance (bordering on delusion) and a misguided vision even its own executive team didn't seem onboard with, according to industry chatter.
And don't get us started on Kaos, the trainwreckery against which all others are measured.
We have high hopes for Palms under its new ownership, the San Manuel tribe. Its Southern California casino is printing money, and everyone we've talked to speaks highly of the operation.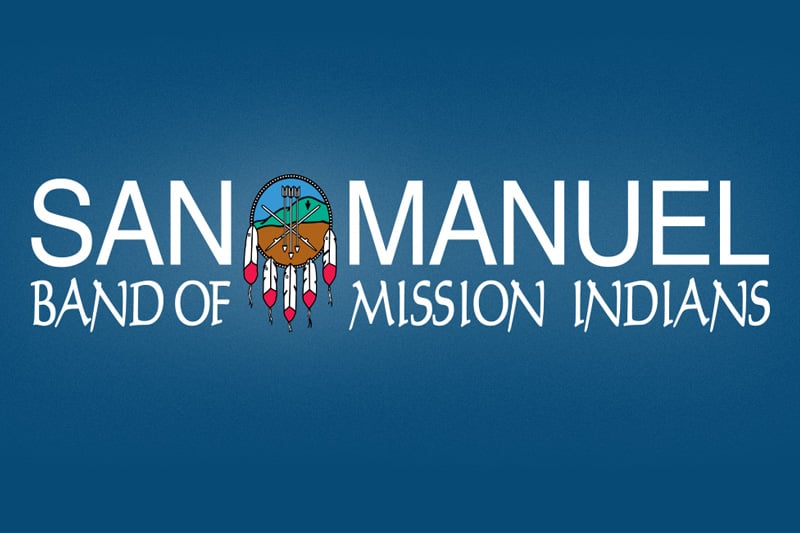 While Palms may never return to its mythical "former glory," it doesn't have to. It just has to provide a solid, gambling-focused experience, keep locals in mind and (gasp) turn a
profit.
Welcome to Las Vegas, San Manuel. Show us what you've got.
Want to explore more stories? Read about US gambling here:
You can also learn about online gambling in Canada here: