Palms Casino Sold to San Manuel Band of Mission Indians
As we reported days ago, Palms Casino has reportedly been sold. Now, we can share who's buying: The San Manuel Band of Mission Indians.
San Manuel runs an wildly successful casino in Southern California, but this is the first time the tribe has undertaken a venture in Las Vegas.
This scoop hasn't been officially confirmed, but you know it will be soon.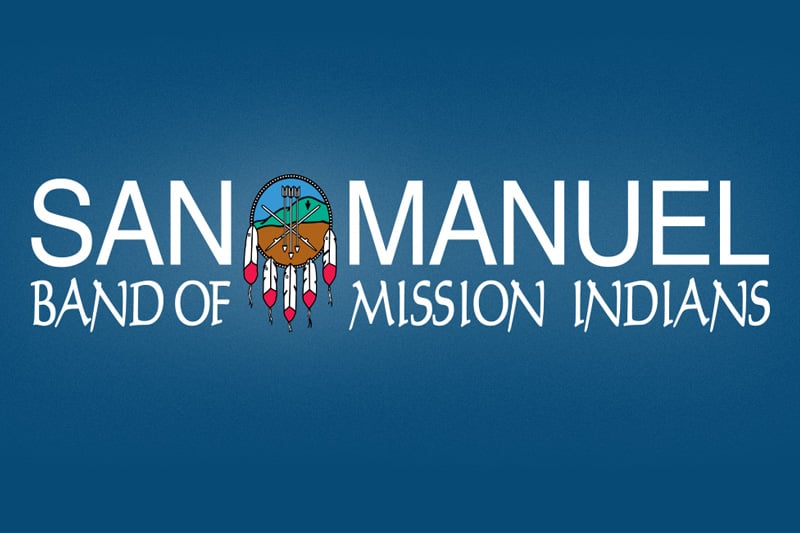 While this purchase may come as a surprise to many, San Manuel did a pretty good job of telegraphing their intention to get into the Las Vegas market.
The tribe has advertised extensively in Las Vegas, including on the digital billboards at T-Mobile during Vegas Golden Knights games.
While it didn't get nearly the media coverage it deserved, San Manuel also donated $250,000 to Las Vegas non-profits during the pandemic. The non-profits included Shade Tree, Make-A-Wish, Nevada Public Radio and The Smith Center.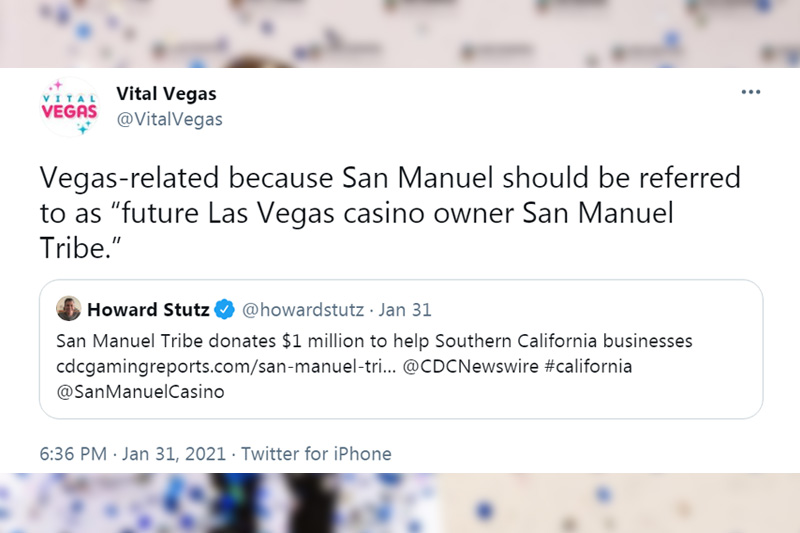 San Manuel also donated $9 million to UNLV's hospitality and law schools to expand tribal gaming and hospitality studies.
San Manuel is also a founding partner of the Las Vegas Raiders.
For anyone paying attention, it was pretty clear San Manuel Band of Mission Indians was coming to Las Vegas. Now, you know where.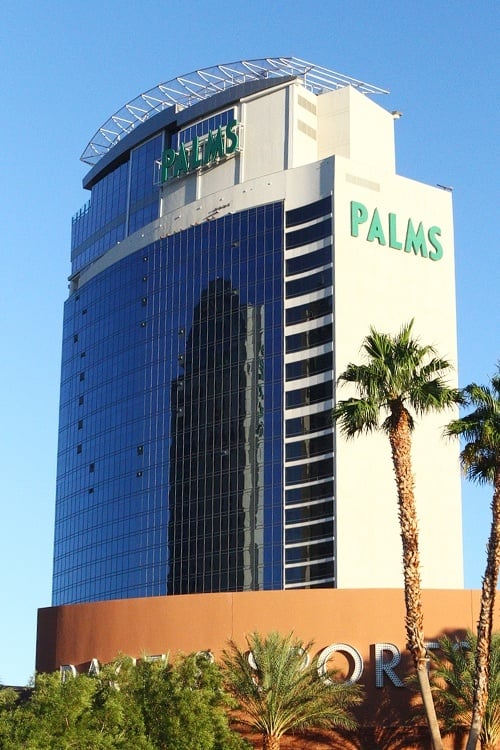 Fun fact: The CEO of San Manuel, Laurens Vosloo, was formerly the Exec. Director of Finance for Las Vegas Sands Corp. Vosloo graduated with dual Bachelor of Science Degrees from the University of Nevada, Las Vegas in Accounting and Management and earned his CPA license in Nevada.
Palms never reopened after the mandatory casino closure on March 18, 2020. The casino struggled following an expensive overhaul, and suffered serious losses with its doomed nightclub/dayclub, Kaos. Read more.
We trust San Manuel won't make the same missteps as the former owner. All due respect to Cardi B and her 15-minute, $300,000 "shows."
We're just relieved the buyer of Palms isn't a REIT (real estate investment trust) or investment fund. New blood, please.
San Manuel's purchase of Palms is one of several moves by tribes in Las Vegas. Mohegan Sun currently runs the casino at Virgin Las Vegas, and we've shared the rumor the Seminoles are expected to purchase Bally's.
Details of the Palms purchase aren't available yet, but we wanted to drop some boom, anyway.
More to come!
Update (4/30/21): As promised we've got updates up the yang. We're hearing the sale price of Palms to San Manuel is in the neighborhood of $660 million. (See below for an update. Sale price is confirmed at $650 million.)
The Palms sale deal with San Manuel is expected to close in about 90 days.
We understand San Manuel plans to reopen Palms as quickly as possible after the sale is finalized, and the resort will keep the Palms name (which makes sense, as it's still a strong, recognized brand). A Palms job fair in the coming weeks is anticipated.
Early plans do not include a splashy dayclub/nightclub scene, or expensive headliner entertainment, avoiding some pitfalls of the prior ownership.
We assumed none of the existing restaurant partnerships, such as with Michael Symon at Mabel's, wouldn't survive the change in ownership, but it appears discussions are being had to carry certain venues over.
The timing of the reopening of Palms is not only contingent upon staffing up, but San Manuel doesn't currently have a Nevada gaming license. We understand the license approval will be fast-tracked, but it's unknown when that will be finalized.
Check back again for all the exclusive scoop about the Palms casino sale to the San Manuel tribe! Exciting changes are in the works at this popular off-Strip casino resort.
Update (5/4/21): The sale of Palms to San Manuel has been confirmed. The sale price is $650 million. The transaction is expected to close by the end of 2021. Translation: Boom.