Kaos Dayclub and Nightclub Closes at Palms
In the biggest Las Vegas implosion since the Riviera, Kaos dayclub and nightclub at Palms has closed.
Palms officials announced the closure following months of drama surrounding the venue that's been bleeding cash since it opened in March 2019.
Here's the official statement.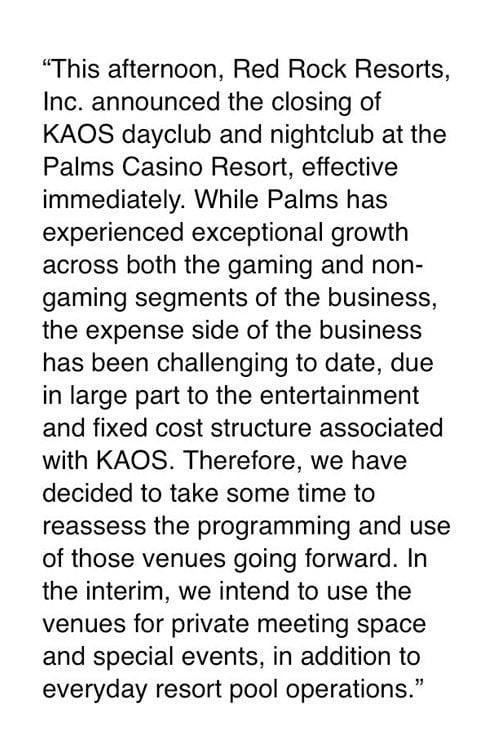 Kaos was part of a $679 million renovation of Palms, an investment we personally consider to have been "a smidge on the batshit crazy side."
The reasons for the failure of Kaos are many, but ultimately it was simply a matter of math.
The venue paid ungodly amounts of money for talent, and even on its busiest nights, Kaos failed to make a profit.
Marshmello, for example, snagged a deal for $60 million. Cardi B was paid $300,000 for each of her 15-minute performances. Simply unsustainable.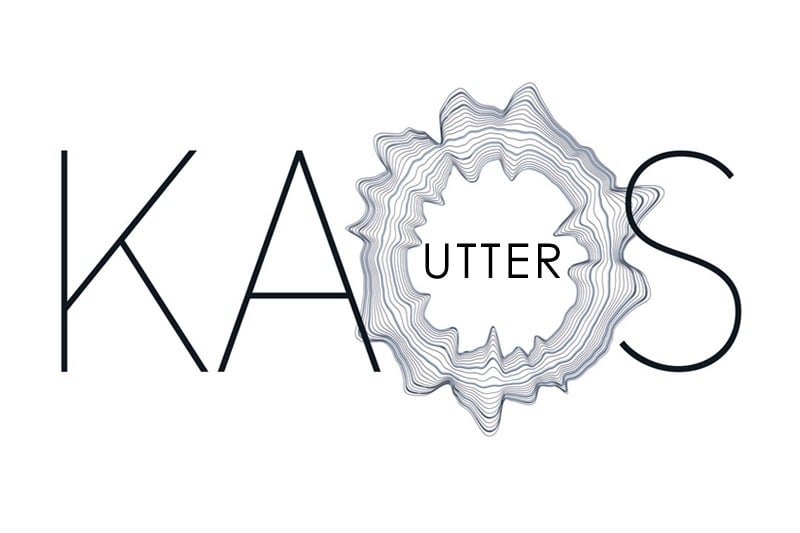 Frank Fertitta, CEO of Red Rock Resorts, the company that owns Palms, said nightclub customers "did not have spendable money, we didn't see the crossover into the casino." Read more.
We are not an economist, but we're fairly sure businesses prefer, and often require, the spendable kind of money.
Red Rock Resorts is writing off $28.2 million in losses from Kaos, with more on the way. Over the next six months, it's expected they'll have to write off another $16 million to $22 million.
The Kaos debacle has resulted in the ousting of a number of high profile executives. Recent departures include Jon Gray, G.M. of Palms, and Las Vegas nightlife heavy hitters Ryan M. Craig and Ronn Nicolli.
One twist to this story, generally not mentioned in coverage of the Kaos closure, was that time Tao Group bailed on a partnership to manage the nightlife at Palms in late 2018. It was a big red flag at the time, and entirely possible Tao Group saw the writing on the wall.
Had you been following us on Twitter, you would know all this because we've been chronicling the whole Kaos debacle in excruciating detail for months. We'll wait while you follow.
Waiting.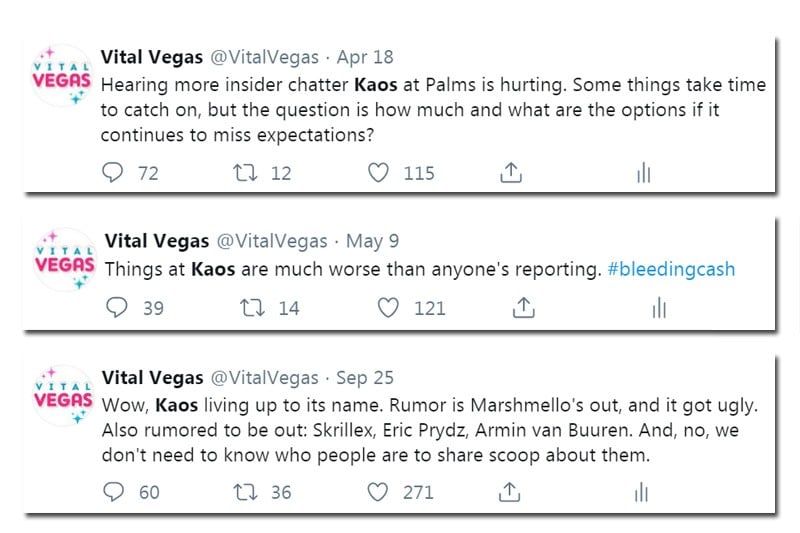 What's next for Kaos? As mentioned in the official statement above which you didn't read completely because it was boring, the venue will be used for private meeting space and special events, "in addition to everyday resort pool operations."
Most costly collective cringe, ever.
What does the Kaos saga mean for nightlife in Las Vegas? Nobody knows!
What other heads might roll at Palms? Nobody knows!
Is this the end of the bad news out of Palms? Nobody knows!
Are we just asking questions because we can't think of a clever way to end this blog post? Absolutely!
We'll close by saying we hope the folks working at Kaos find gainful employment elsewhere quickly, and we continue to root for Red Rock Resorts to win its gamble on Palms despite it being a longshot.