Comp Drink Monitoring Hits Casino Floor at Westgate
Due to our affinity for the hooch, we've kept our eye on casino comp drink monitoring for some time now. Now, we're watching Westgate.
It all started with Mirage using vouchers to ensure guests were playing at a rate, and amount, to warrant their comped drinks.
Comped (or complimentary) drinks, of course, are the "free" drinks players earn while gambling.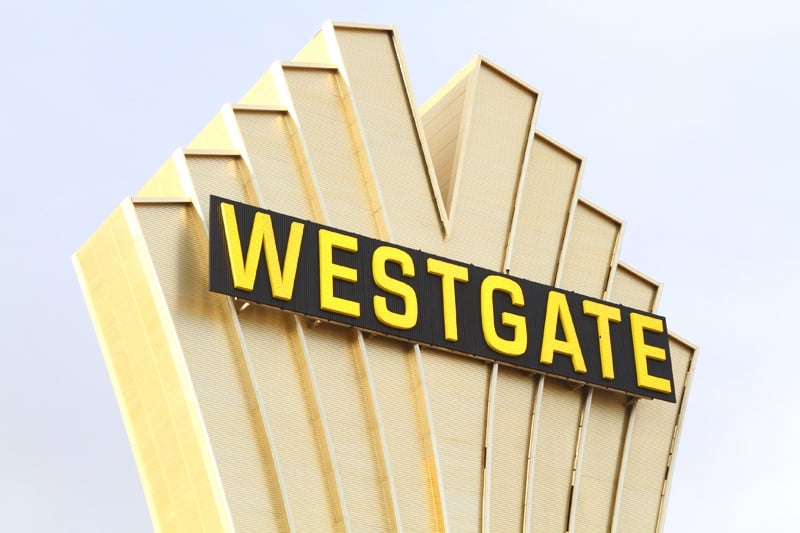 The practice of giving gamblers comped drinks has been around since the earliest days of Las Vegas, but now casinos are focused on the bottom line, and taking their cue from the Mirage, they're using technology to ensure a return on their liquor investment.
It was a pretty big deal when Caesars Entertainment rolled out an automated, "red light, green light" drink monitoring system to all its bar top video poker machines.
Early reaction to comp drink monitoring was decidedly negative (ours included), but we quickly learned it wasn't just beneficial for the casinos. Such systems mainly affect guests looking to get something (free, unlimited drinks) for nothing ("I put my dollar in the machine!").
You know who you are.
In mid-2017, we reported comp drink monitoring systems would be coming to the casino floor, and that's exactly what's happened at Westgate.
The resort's new system could be a glimpse into the future of free drinks in Las Vegas casinos.
Westgate recently unveiled its new loyalty club, WOW. "WOW stands for "World of Westgate." The loyalty club launch coincided with the introduction of a new way to get drinks while you're play slots.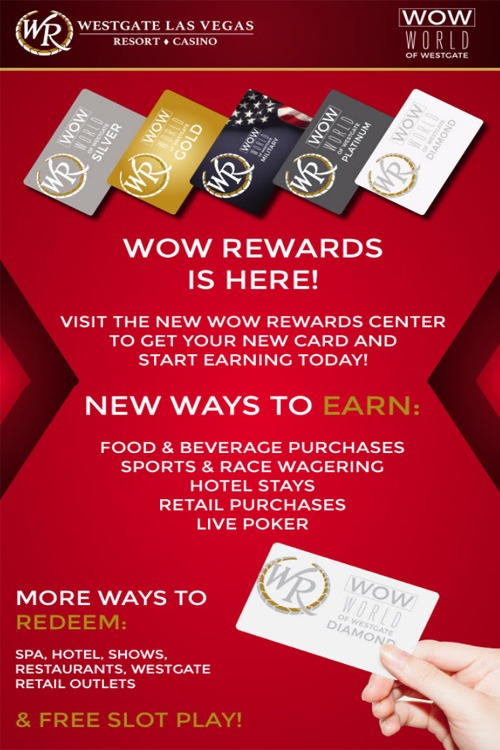 A martini glass symbol on the slot machine's video display gives players access to a remote drink ordering system. This is actually awesome. No more waiting for a waitress to take your order.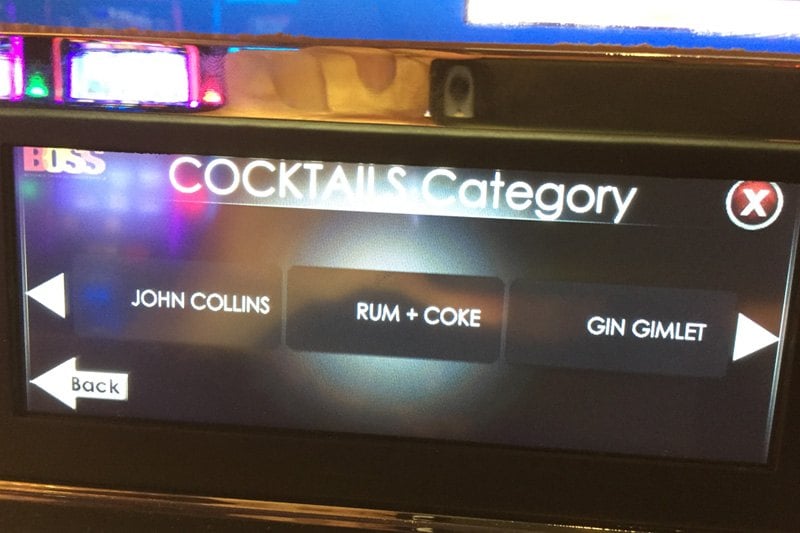 The new system is tied to your loyalty club card, and we hear using your card, or not, can have an impact on what drinks you can order and whether or not you have the option to order premium liquor brands.
The new system is designated with an unnecessary acronym, "BOSS," for "Beverage Ordering Service System."
The drink selection is robust, although as we always warn, know you're getting generic liquor when you get comps, unless you see someone pouring from a bottle. The liquor swap applies to all Las Vegas casinos, by the way, so watch every pour. Or order bottled beer.
In a shocking move, we blew right by the rum and Coke option, going instead for a more whimsical drink popular with co-eds, Sex on the Beach.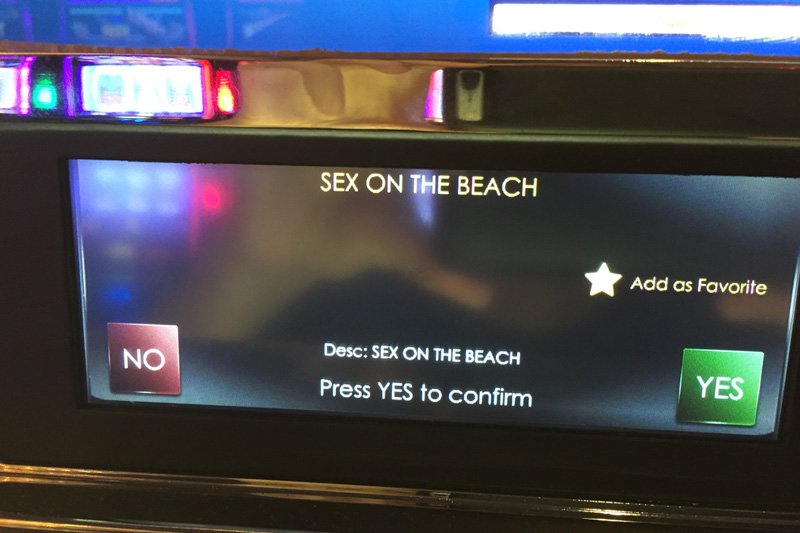 The system accepts your order and shoots it to a service bar. The waitress uses an app to track who's ordered what and where you're playing.
It's all pretty sophisticated stuff, although we hear the kinks are still being worked out. Apparently, WiFi reception isn't great in the Westgate's casino, so waitresses often have to bypass the use of their app.
It's slick to see the name of your cocktail waitress, and the display even provides a status report on your drink.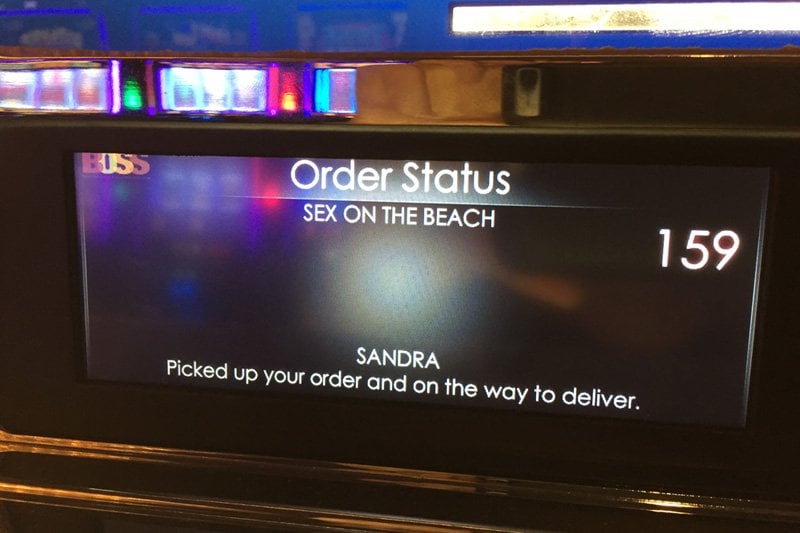 There are few things more magical than the words "Drink Order Pending."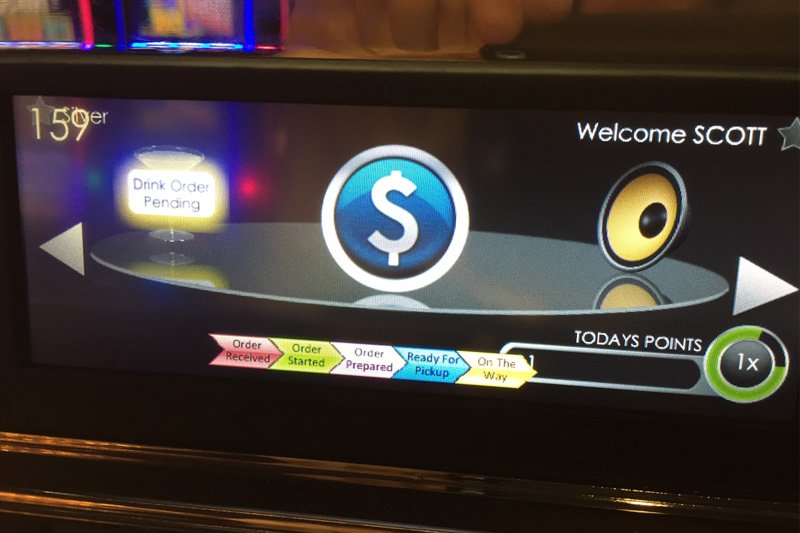 We sort of did our own status report by timing the delivery time of our drink. It was about four minutes.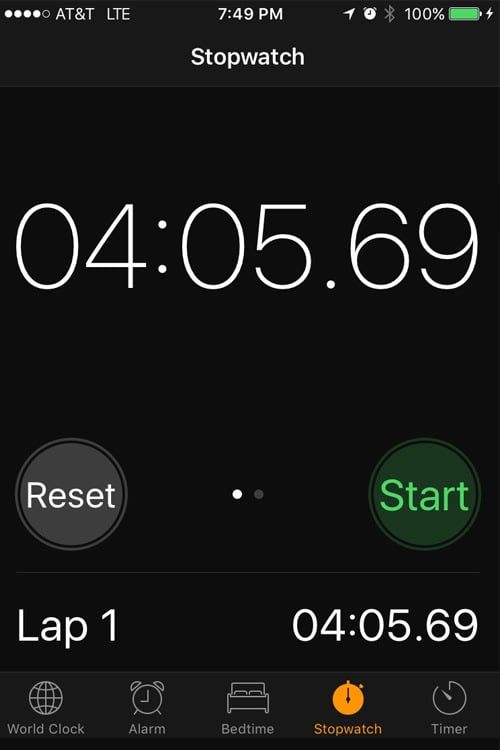 Presumably, if you order a drink at one machine, then switch machines, a waitress can still find you if you use your player's club card. Typically, you'd have to hope the waitress remembers you when you order and is able to somehow track you down.
All good stuff, right?
Well, it's all fun and games until the drink monitoring kicks in.
So, after a couple of minutes, we attempted to order another drink, and the BOSS put the kibosh on that right quick.
The system prevents ordering another drink before 15 minutes has passed. We suspect that isn't related to amount or rate of play, or tier level. That's an over-serving thing.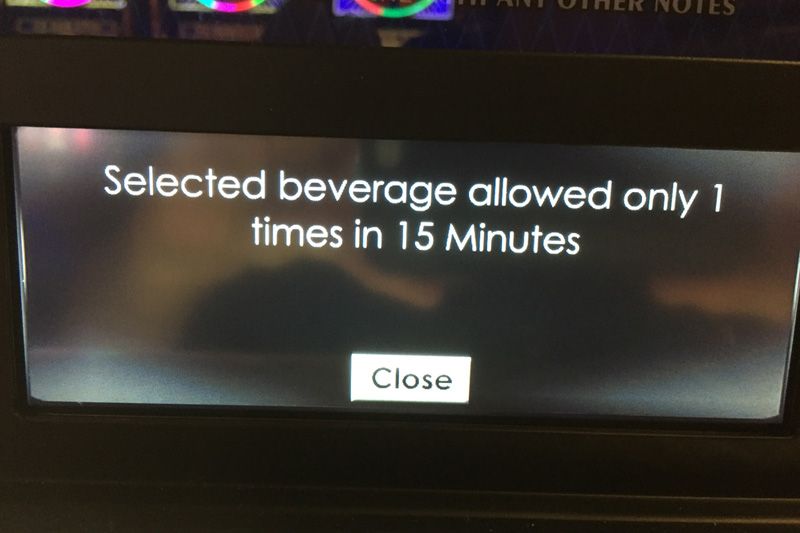 The prevention of over-serving is one of the casino industry's go-to arguments for drink monitoring. There's sort of a standard of three drinks per hour in the industry, and if you figure in 15 minutes per drink, with a five minute delivery time, that math fits the guideline.
Another selling point for this type of system is the savings in costs, including labor.
Waitresses can presumably cover a larger area because the ordering component of the process is removed, even with some trouble-makers who are ordering the old-fashioned way. You know, with human interaction.
Which sort of speaks to one of the potential problems of such automated systems. Removing or reducing the human touch of interacting with your waitress is a potential pitfall.
As with comp drink monitoring, it changes the casino experience, and may do so in unexpected ways.
We stepped back from these thoughts for a minute to win a jackpot.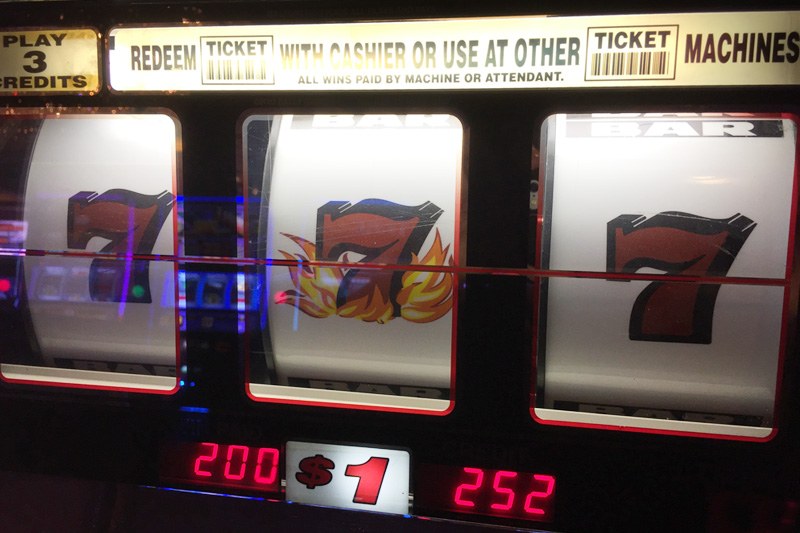 You can bet the Culinary Union isn't going to love the implementation of such systems, especially if it means a reduction in the workforce to save costs. The union is about to enter into negotiations with Las Vegas casino companies, and we'd bet money there will be lots of chatter about automation and how it affects their membership.
This isn't the first casino with a remote ordering system (Venetian and Palazzo's Drinks2U system broke that ground in Vegas, and it's not uncommon at casinos in other cities), but it's the first time we've seen it used as Westgate has.
The launch of the system hasn't been without its glitches, from what we hear.
When it debuted, the system let customers order any liquor, even premium liquor, with no restrictions. That's all been resolved. Unfortunately.
Drink ordering system aside, Westgate remains an enigma on The Strip.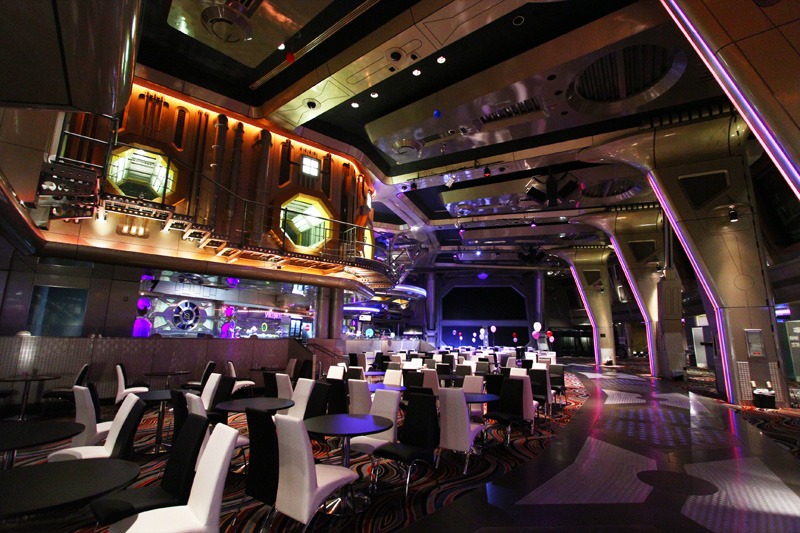 Ridiculously large sports book. Annoying, inescapable live music in the casino (couple with a blaring P.A. system straight from the poker room). Generally lifeless staff. Lots of timeshare salespersons.
Not to mention this awkward slot machine.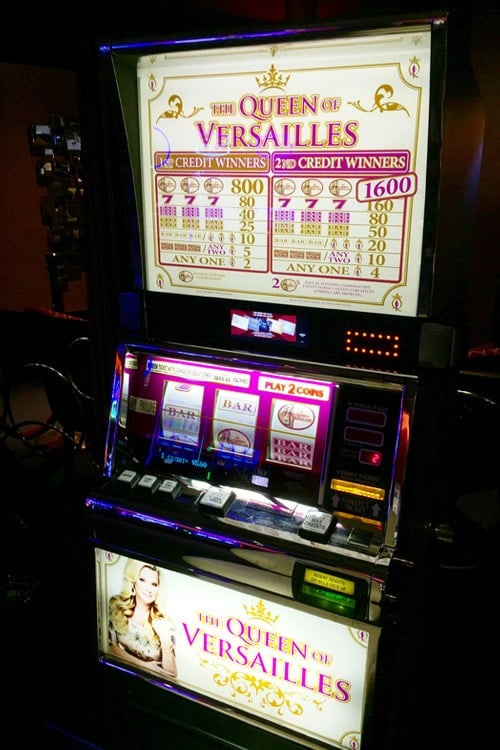 On the bright side, the slots at Westgate feel loose (a too-rare feeling on The Strip), and those free drinks are just a touch or two away.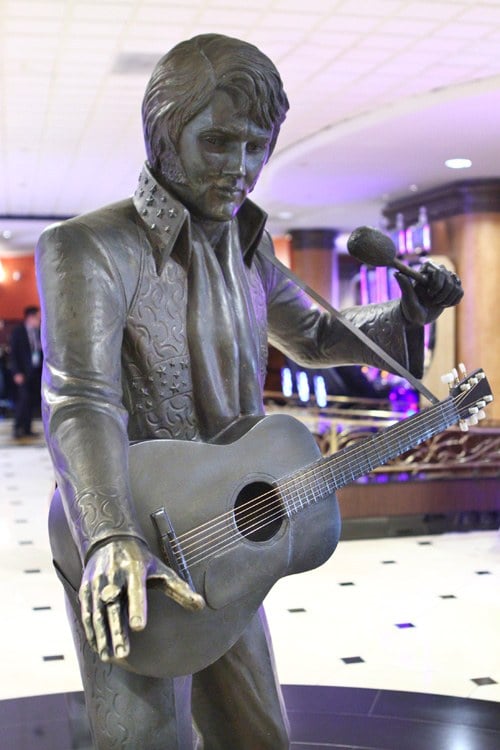 Westgate is among the first to implement this comped drink delivery and monitoring system, but it won't be the last time you see it.
For better or worse (it's both), welcome to the new normal in Las Vegas.