Eureka Restaurant Opens on Fremont East and People Seem to Like It
The opening of Eureka restaurant on Fremont East was bittersweet for many denizens of downtown.
The chain restaurant opened in a space formerly home to the Beat Coffeehouse, a popular haunt until it closed in Sep. 2016.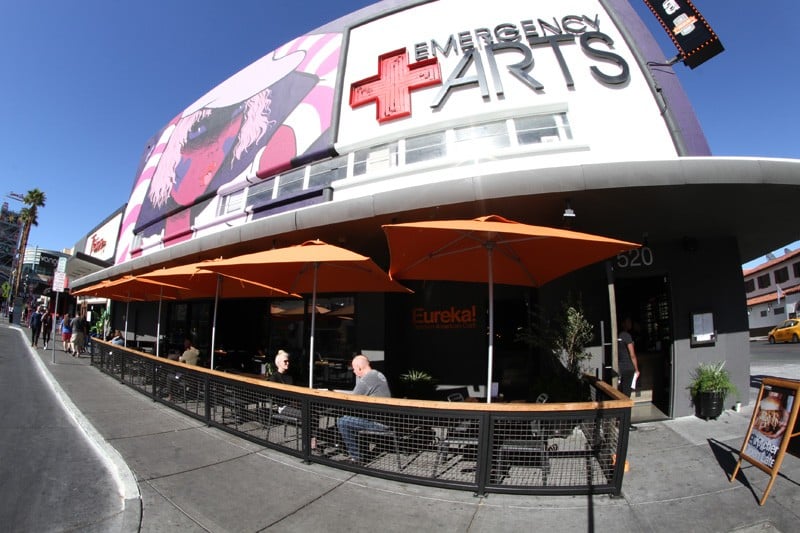 Eureka opened just a few weeks ago (Feb. 12, 2018) and has been doing brisk business since day one.
We don't exactly get what people like so much about the place, but far be it from us to tell others what to like. We're Switzerland like that.
To get a feel for Eureka, imagine Claim Jumper, but without the kids.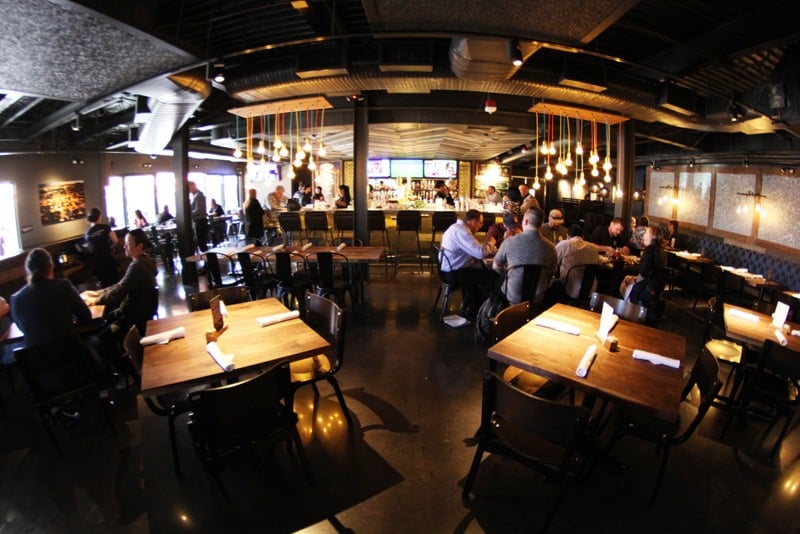 The menu at Eureka is made up of a lot of words we didn't recognize, so we went straight for the Eureka American Cheeseburger.
At $11, the price is a tad aspirational. It's downtown, after all, where some of the best burgers in Las Vegas reside. Specifically, at Binion's and El Cortez, where great burgers run around $5.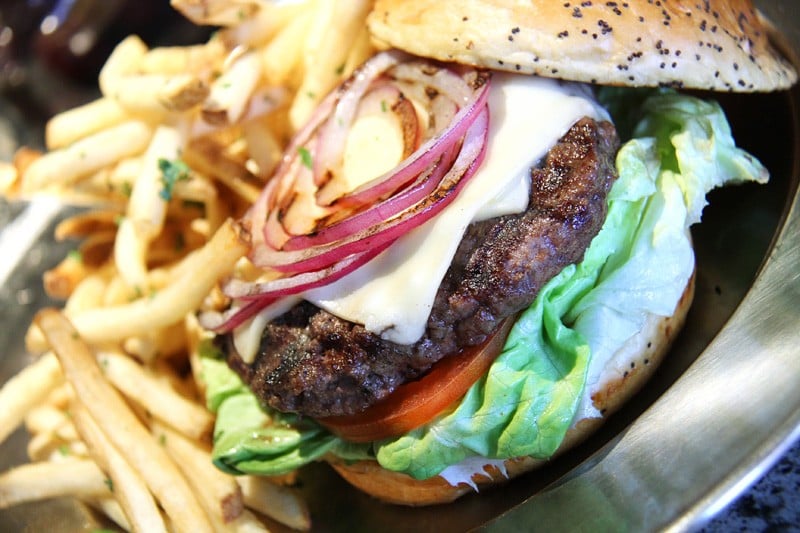 Burger aficionados will no doubt want to explore the menu further for items like the Bone Marrow Burger, Bison Burger, Jalapeno Egg Burger, Veggie Beet Burger and Fresno Fig Burger.
To us, that list pretty much represents the five circles of Hell.
We had better luck during another visit to Eureka, where we enjoyed a respectable pair of fried chicken sliders ($13.50).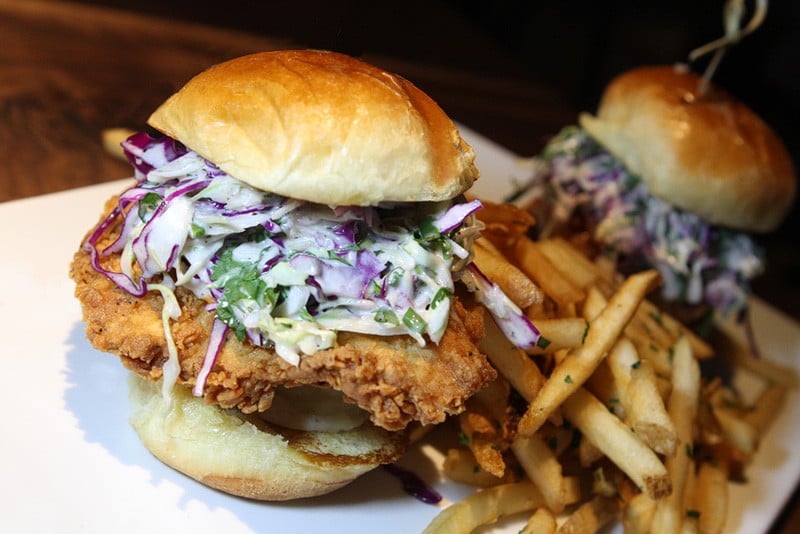 The Mac N' Cheese Balls are worth a try, and not just because we wanted to make our mom blush while reading this sentence.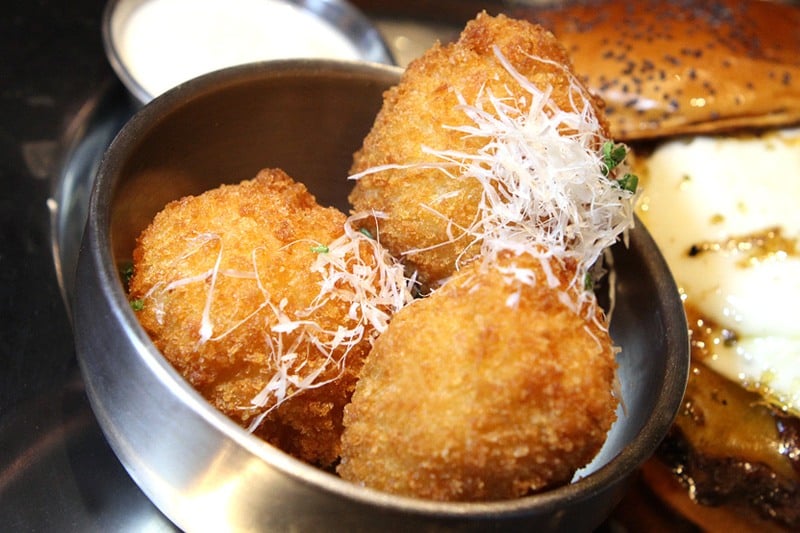 Other appetizers include Lollipop Corn Dogs, Truffle Cheese Fries, Cauliflower Bites and Crispy Glazed Brussels Sprouts.
Salads, sandwiches and tacos round out the Eureka menu.
The dessert menu is limited to a Bourbon Barrel Cake and American Chocolate Budino, but they looked tempting on their way to other diners.
One of the big draws of Eureka is its hooch.
Eureka boasts 40 craft beers on tap. We have never personally had a beer, but that sounds like a robust selection for those who imbibe in the rocketsauce. Which has to be a legit name for beer because we found it on the Internet.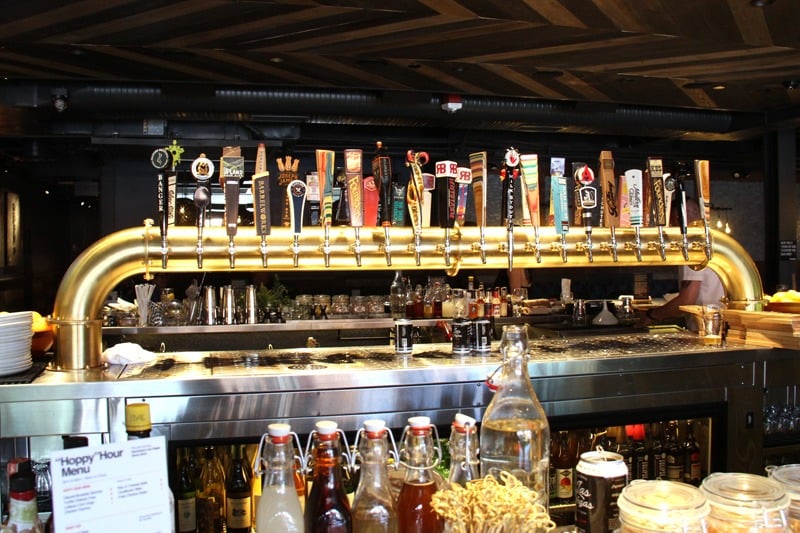 Eureka has a welcoming central bar perfect for solo diners who like slow, inattentive service.
Eureka has a slew of signature cocktails we look forward to trying on someone else's tab.
Signature cocktails run the gamut, which is what we typically say when we don't have time to actually read the menu.
Specialty cocktails run from $10-15, and the first we're likely to try is the Electric Butterfly, which features a "buzz button," otherwise known as a "Szechuan button," the herb made famous in Las Vegas by the Cosmopolitan's Verbena cocktail.
Eureka's happy hour runs from 3:00 p.m. to 6:00 p.m. and 10:00 p.m. to closing.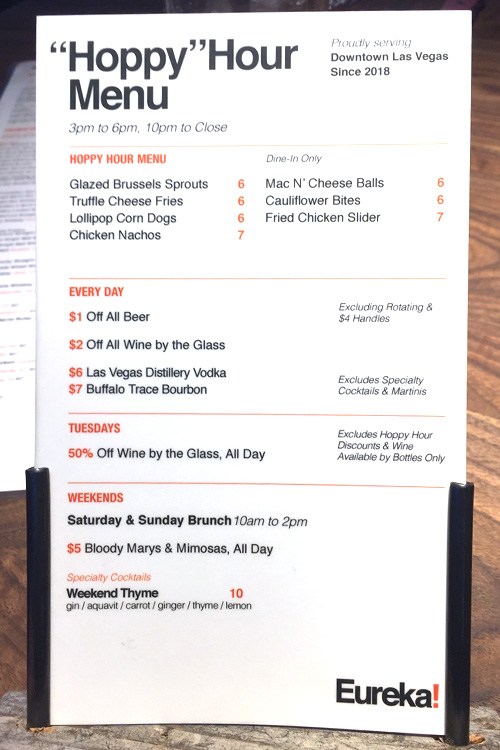 Overall, Eureka is an adequate addition to the restaurant and bar options on Fremont East. The atmosphere is lively without being too loud (unlike it's neighbor across the street, Commonwealth, which has been known to implode an eardrum at 100 yards).
In case you're unfamiliar with the Fremont East district, here's a better look at one half of it.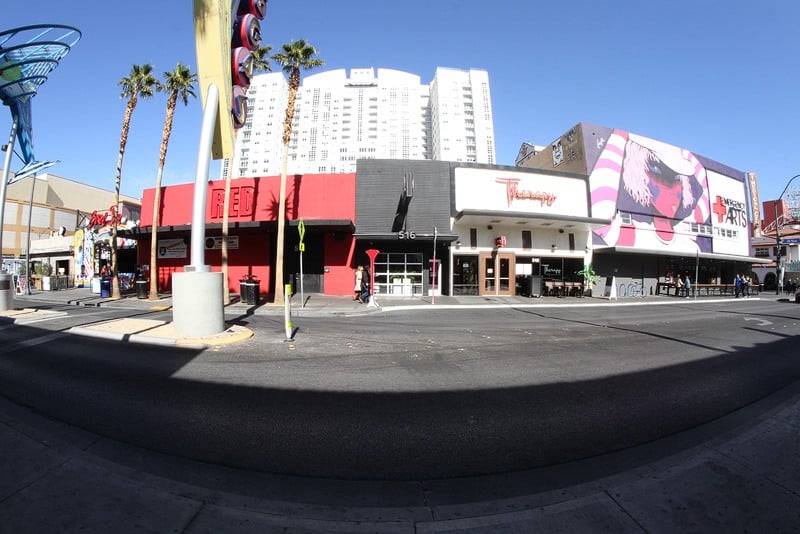 As we said, Eureka is consistently busy, but it remains to be seen if that's more the result of a honeymoon period than compelling fare or libations.
Our beer-swilling friends swear Eureka has one of the best selections in town, so give it a try and let us know what you think.
Eureka Restaurant at Fremont East