Circa Announces Opening Dates, First Adults-Only Casino Resort in Vegas History
There's been a flurry of great news around Circa Las Vegas, so let's dive in! We've got exclusive video, the most in-depth interview ever given by the casino's owner, Derek Stevens, and more.
Not to make it about us, of course.
First up, Circa has announced its opening dates. Yep, there will be two dates.
The first five floors of Circa Las Vegas open Oct. 28, 2020, months ahead of schedule. The hotel opens Dec. 28, 2020.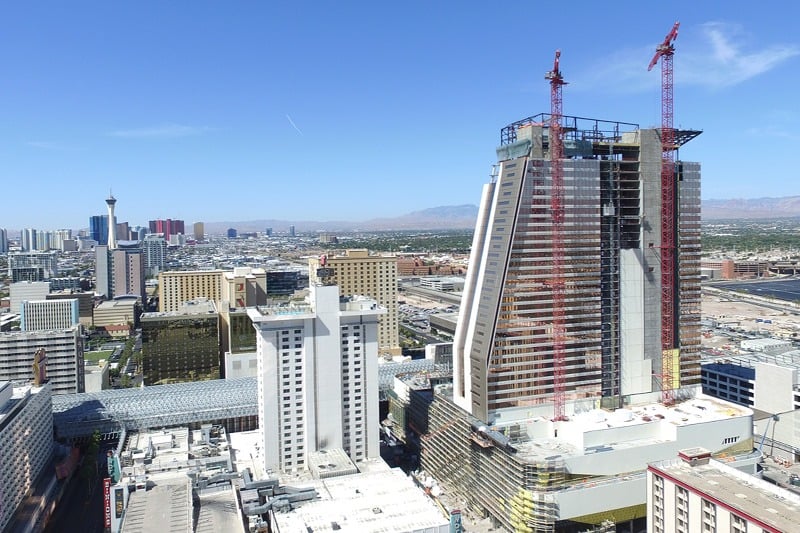 On Oct. 28, the resort's casino will open, as will its sports book (touted as the biggest in the world), a number of bars and the massive pool complex.
Four restaurants will open on Oct. 28, but 8 East won't because, as Derek Stevens says, "There will be a crane going through the center of the restaurant." Learn more about the restaurants at Circa.
As mentioned, Circa's hotel opens Dec. 28. Reservations will be taken starting June 24, 2020.
Derek Stevens believes this is the first time in Vegas history a resort has been given an exemption so a casino can open separately from a hotel. Current regulations require a casino resort must have 200 rooms to open.
We sat down for an exclusive chat with Derek Stevens to get all the inside scoop about Circa, and there's a lot.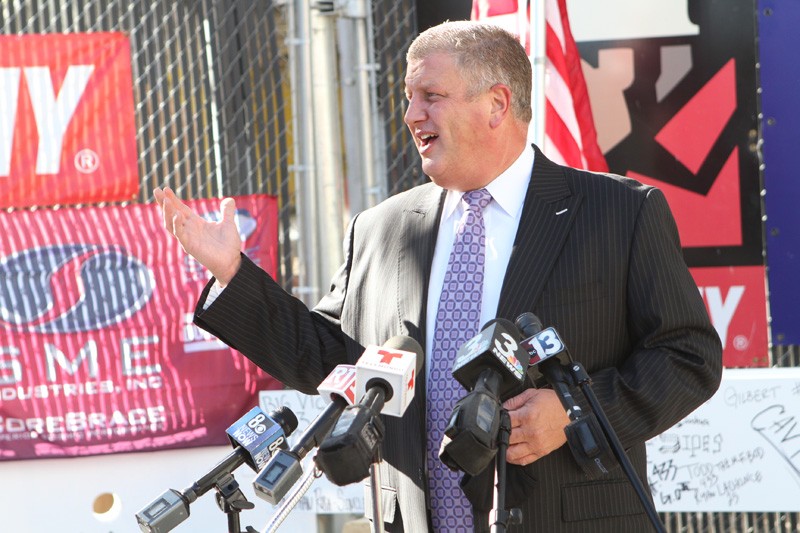 Kick back and enjoy all the spilled tea, or whatever the kids are calling it now.
Are you not entertained?
Next up in our cavalcade of Circa news: The resort has announced it will be for adults only.
That's right, Circa will be for ages 21 and older.
No Kids Quest. No strollers. No kids in the pool. No kids at all, 24/7. Ever.
This is seriously the best news in the history of Las Vegas.
Speaking of history, it's believed this is the first time a Las Vegas casino resort has been restricted to 21-plus, ever.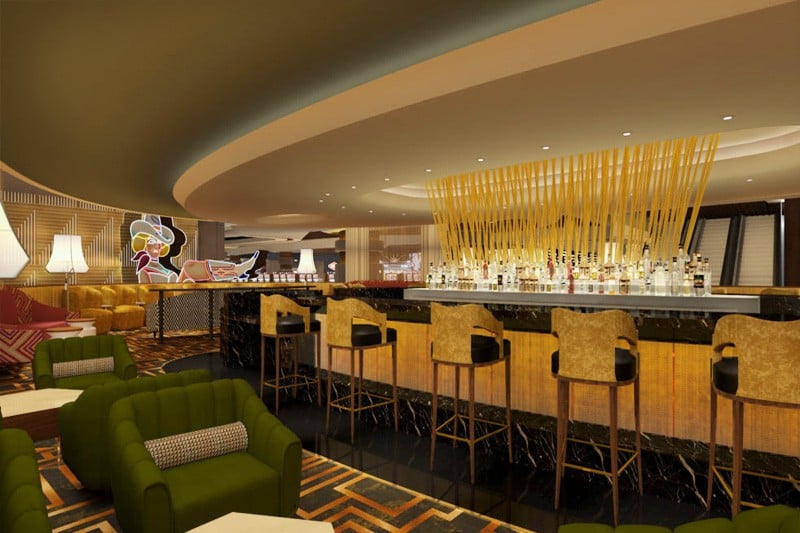 As if all this great news weren't enough to fill your gullet, there's more.
On June 19, 2020, Circa Las Vegas had a topping off ceremony. During the ceremony, the last beam ever placed at Circa was hoisted into place.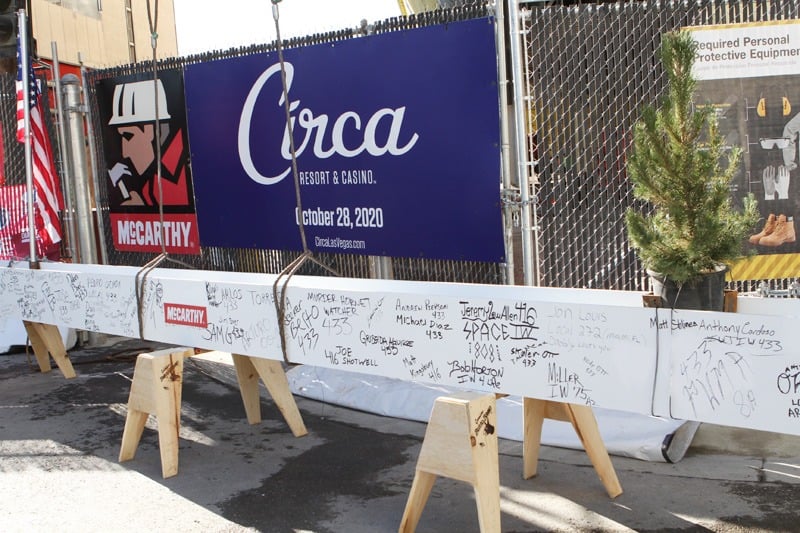 We had the awesome privilege of being able to strap a GoPro to the beam, so we captured this momentous occasion for posterity.
It's epic.
If you watched until the end, you may have noticed the steel worker putting the final beam into place.
Check out the dude's tattoo! You'll try to think of something more Vegas than a guy with a Las Vegas sign tattoo securing the final beam on the newest Las Vegas casino, but you will fail.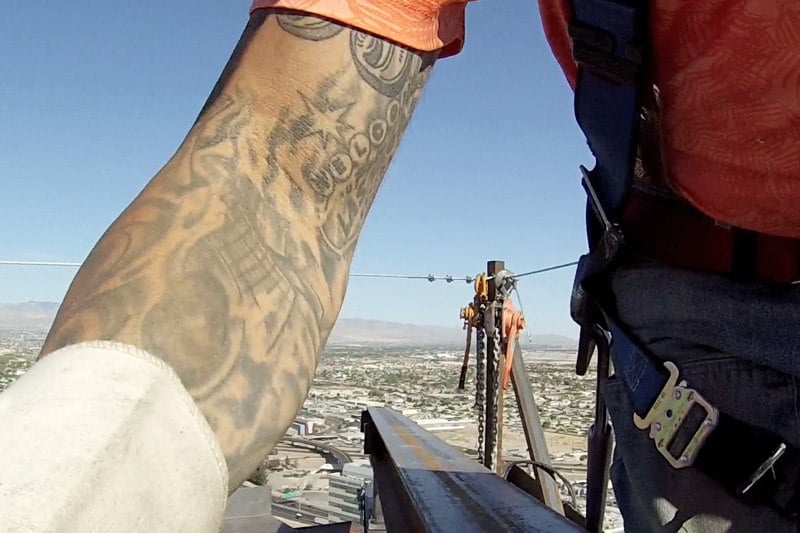 Prior to the beam being lifted, Derek Stevens and his executive team signed it, along with a number of the construction workers.
Since we're doing things for posterity, we need to mention what Derek Stevens wrote on the beam. It wasn't publicized, but we know people.
Stevens wrote the names and initials of his wife Nicole, his parents and brother, Greg Stevens (co-owner of The D and Golden Gate), his three children (Whitney, Sammy and Sera) and the initials of the company's first employee in Vegas, Wayne Peters.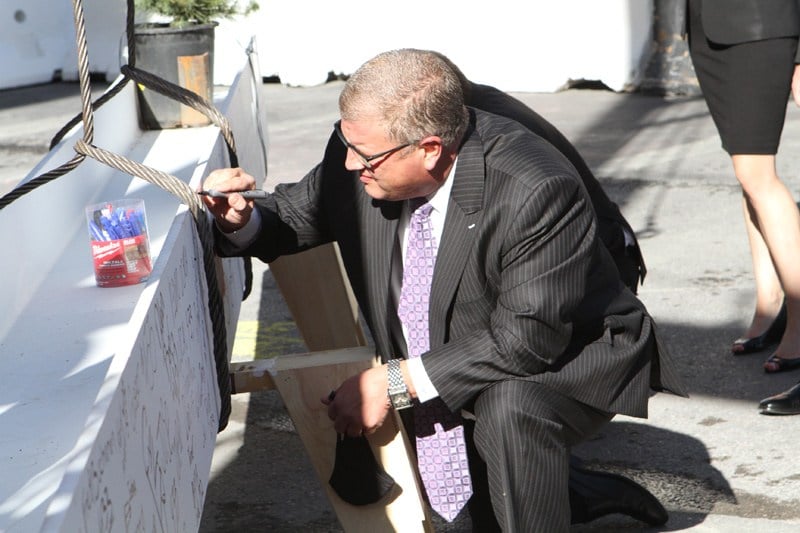 There are so many stories to be told about Circa.
There's the story about the ventilation system being used for the first time in any Las Vegas casino: The air flow will be floor to ceiling, a true game-changer.
There's the story about how COVID-19 actually helped speed up construction because the project didn't have to be as concerned with noise affecting neighboring hotels (they were closed).
There's the story about how at one point, elevators at the Circa construction site went from being able to carry 20 people to only being able to carry two per trip.
There's the story about how important it was to finish and open Circa in 2020 (hint: tax incentives).
There's the story about why Circa will have a massive video screen facing away from The Strip, rather than toward it. (It's all about eyeballs on the freeway.)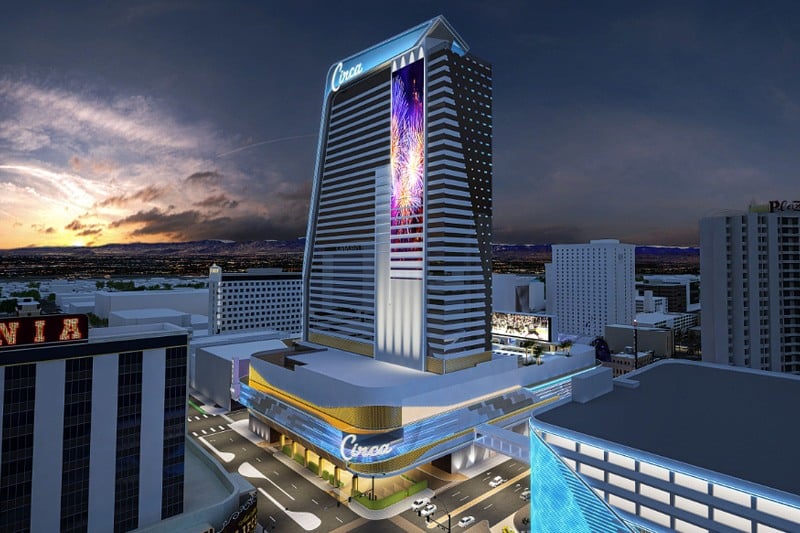 Circa is the first new casino resort in downtown Las Vegas in 40 years, and we look forward to sharing more stories from Circa Las Vegas.
Here are more photos because we know how you are.