Circa Resort Unveils Restaurant Line-Up
Circa Las Vegas opens in Dec. 2020, but the new downtown resort has already announced its five restaurant offerings.
Circa's restaurant line-up includes a deli, a steakhouse, a burger and wings joint, an Asian spot and a BBQ truck.
Here's a quick overview of the restaurants coming to Circa Las Vegas:
Saginaw's Delicatessen from Detroit
Barry's Downtown Prime, a classic steakhouse
Victory Burger & Wings Co. from the crew behind The D's American Coney Island
8 East, an Asian restaurant from the genius behind downtown's Le Thai
Project BBQ, the first permanent food truck on Fremont Street
Let's get into the renderings, already! Here's more about the restaurants at Circa resort.
Saginaw's Delicatessen
Saginaw's Delicatessen comes from well-known Michigan restaurateur Paul Saginaw.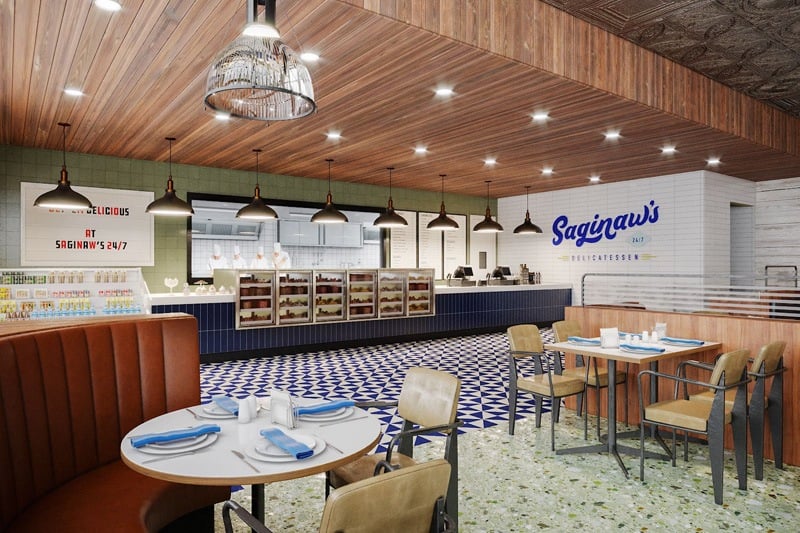 Saginaw is best known for his Zingerman's Deli, an Ann Arbor institution he opened with partner Ari Weinzweig, acclaimed as being among the world's best sandwich joints.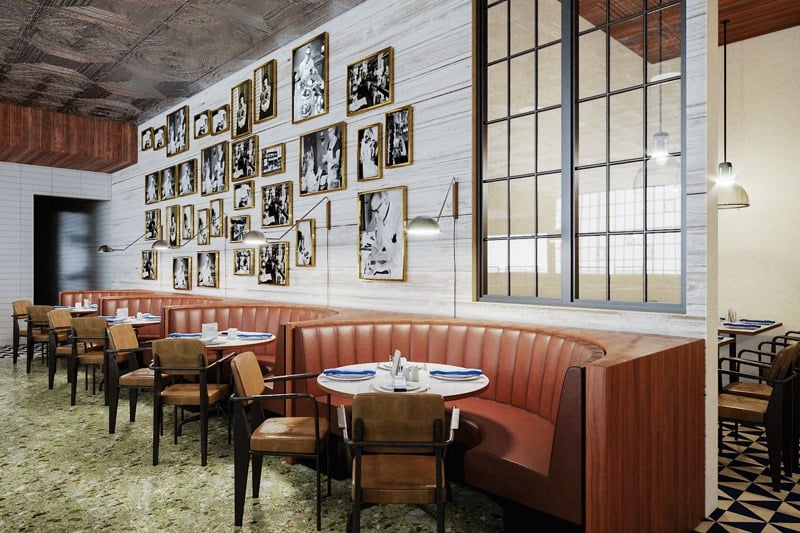 Downtown fanatics might recognize the Zingerman's name from the coffee stand at the D Las Vegas, currently undergoing an expansion.
Fun fact: We played craps with Paul Saginaw one time. He's a hoot.
Barry's Downtown Prime
You can't open at Las Vegas casino without a steakhouse. It's the law. Take a gander at Barry's.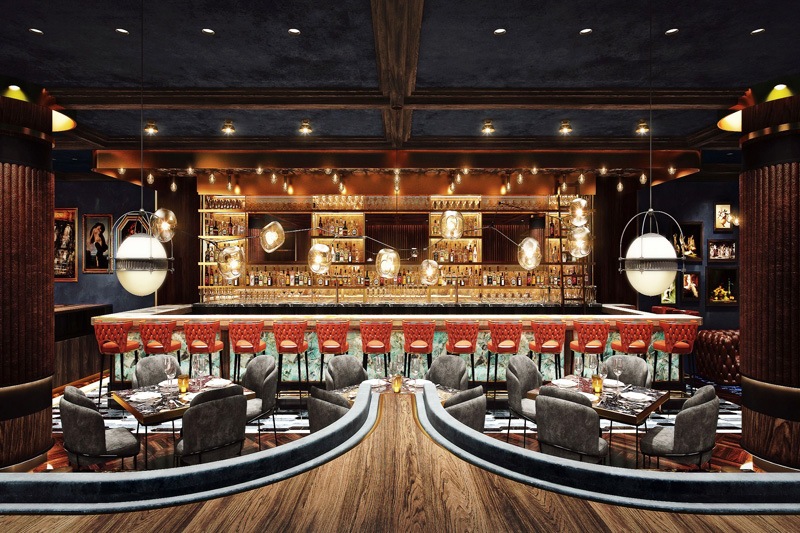 Barry's Downtown Prime has a solid pedigree before it even opens, as the chef will be Barry Dakake, the force behind N9NE at Palms which closed in Sep. 2017.
For the record, Barry Dakake's name is pronounced "day-cake." It's not like he hasn't heard jokes about that before, so please grow up like we probably have.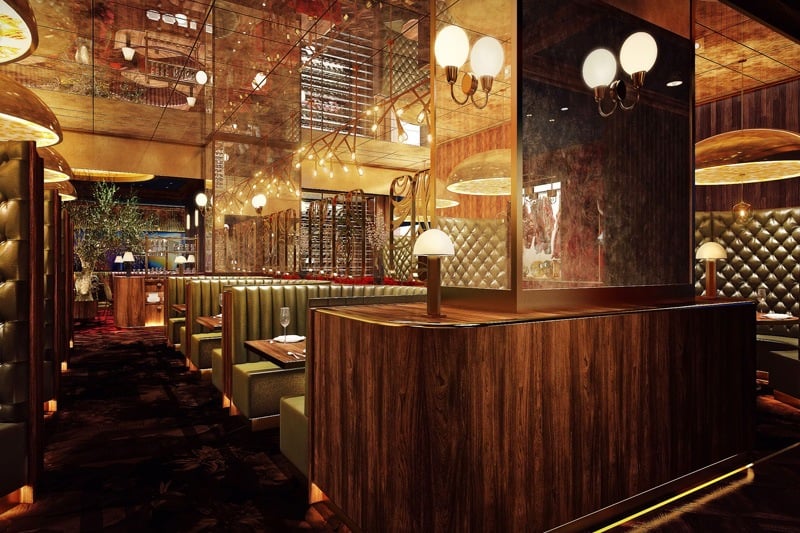 Dakake's partner, Yassine Lyoubi, who served as general manager for N9NE Steakhouse and Bazaar Meat by Jose Andres at Sahara (formerly SLS).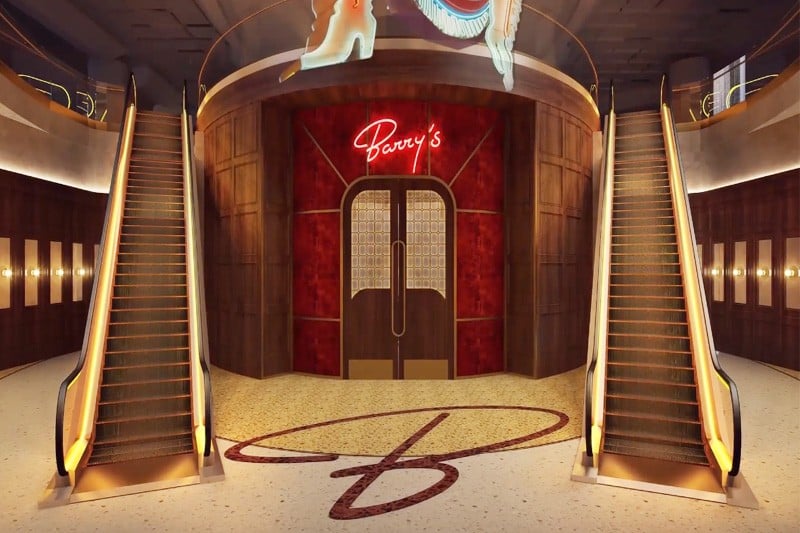 There aren't a lot of sure things in Las Vegas, but Barry's Downtown Prime is bound to be one of them.
Victory Burger & Wings Co.
Victory Burger & Wings will overlook Circa's sportsbook, being touted as the world's largest.
Circa's going to be sports-friendly, so it needed a sports bar. Victory covers all the bases.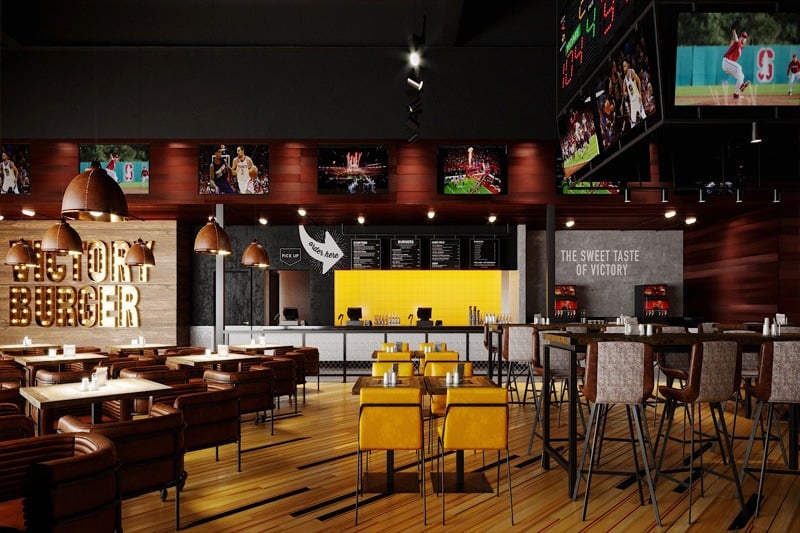 Victory Burger & Wings comes from the folks behind the popular American Coney Island at The D, Chris Sotiropoulos and Grace Keros.
The menu will include specialty burgers, wings and appetizers.
Oh, and beer, lots of beer. (Bonus points if you read that in the voice of Keanu Reeves.)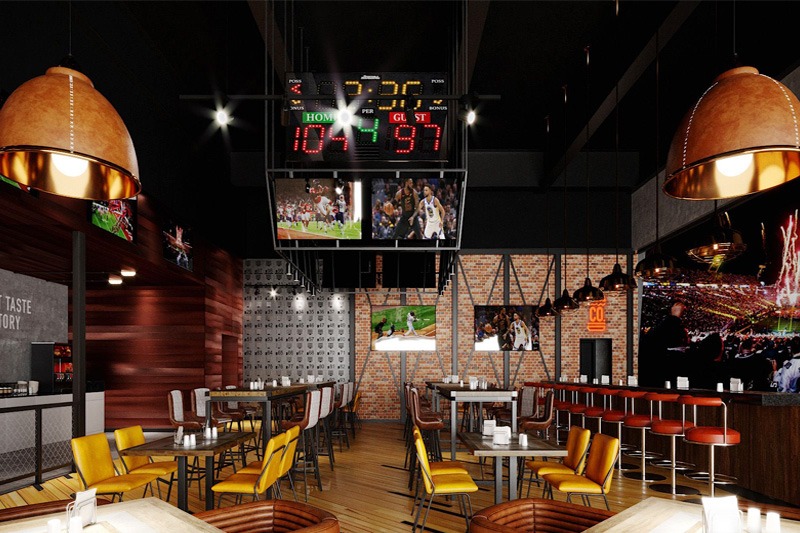 8 East
We'll say this as delicately as we can: Any restaurant from the folks behind Fremont East's Le Thai restaurant is going to kick ass.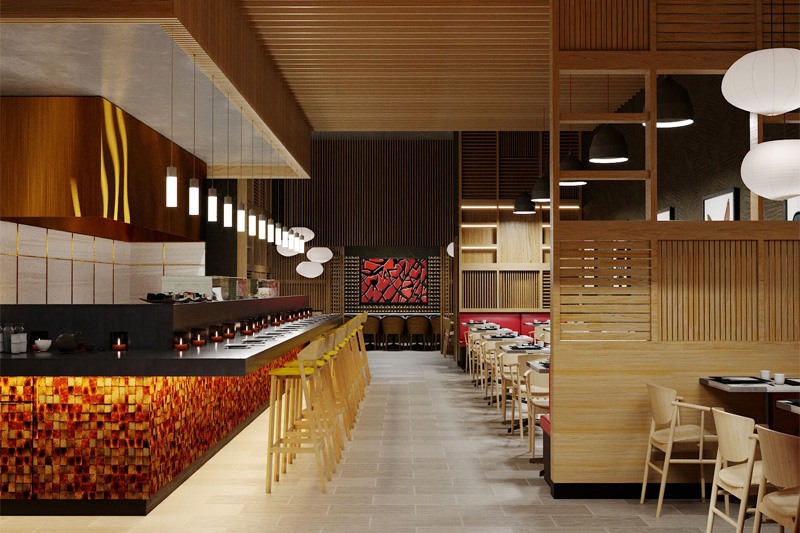 8 East was inspired by metropolitan Asian food markets and will feature pan-Asian cuisine. The menu will span Chinese, Japanese, Vietnamese, Korean and Thai dishes.
We're going to breeze by the part in the news release where it says 8 East will have "communal dining." Hey, no restaurant is perfect.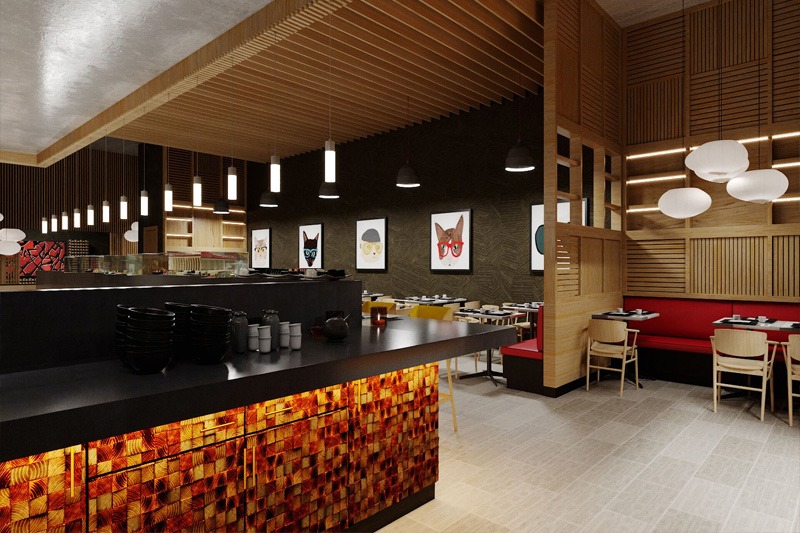 An Asian restaurant will fill a niche not currently available at Circa's sister casinos, Golden Gate and The D. 8 East is likely to be a big hit with a lot of downtown regulars, as an inordinate number hail from Hawaii.
Project BBQ
This downtown fixture is finally going to find a permanent home. It's moved around often to accommodate the ever-changing construction footprint of Circa, and before that the Las Vegas Club demolition site.
Project BBQ will be Fremont Street's only permanent food truck and its first Carolina BBQ joint. The truck will be moving west from its current position, toward Plaza and near the Main Street stage at Fremont Street Experience. Prime real estate.
Our pal Chef Rex Bernales keeps it simple and satisfying, offering pulled brisket, pork and chicken, among other BBQ favorites.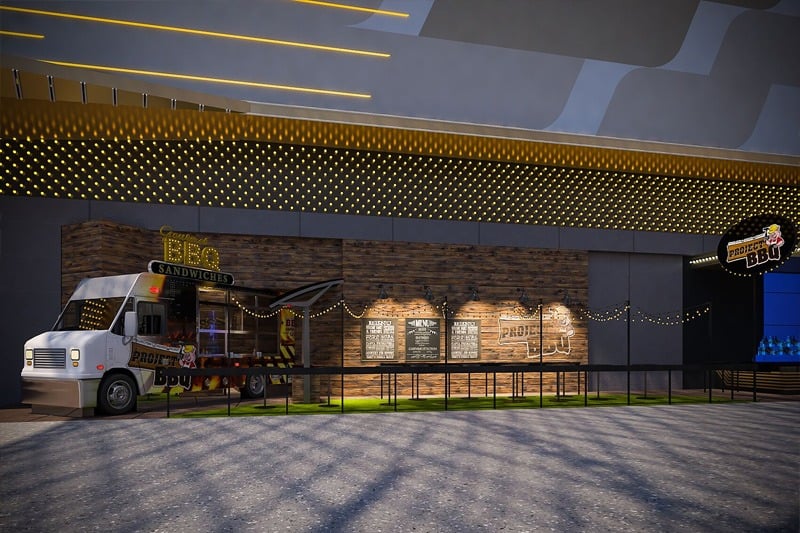 The mix of restaurants at Circa seems to have a decent amount of variety, both in terms of cuisine and price points.
Worth noting: Some have asked where Golden Gate's famed shrimp cocktail will resurface a Circa. Owner Derek Stevens says they haven't decided yet. Stay tuned.
Given how quickly Circa is being built, these new restaurants will be here before you know it, and we can't wait to sink our teeth in.
Disclosure: Our day job is in digital marketing at Fremont Street Experience, and The D and Golden Gate are casino partners of that organization. Our opinions are our own, especially the poorly spelled ones. We sometimes drink when we blog, in case that weren't obvious.