MSG Sphere Resumes Construction in Las Vegas
Officials have been reluctant to confirm the news, so we will: Construction has resumed at MSG Sphere following a halt activity due to the COVID-19 crisis.
The site was shut down in late March 2020 due to concerns around the pandemic, but when we hit the site, it was bustling with activity.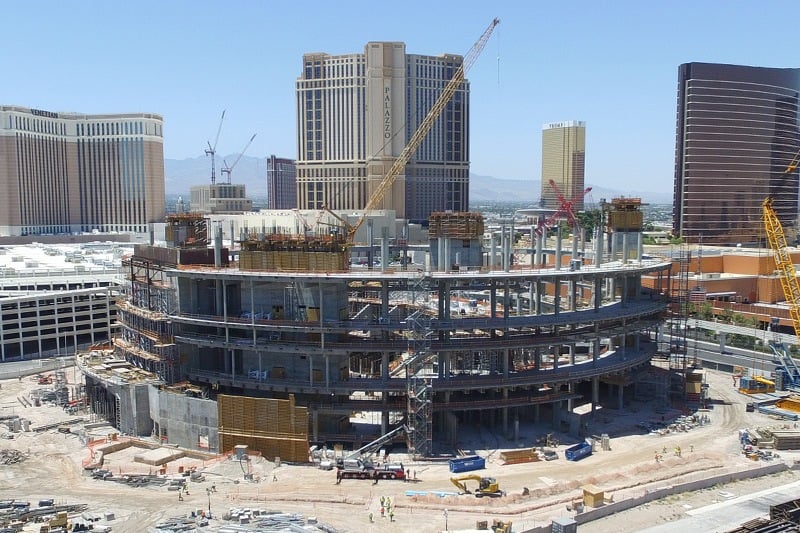 The $1.66 billion entertainment venue is a partnership between Madison Square Garden Co. and Las Vegas Sands, owners of Venetian and Palazzo.
The previous plan was to open the Sphere in 2021, but officials say those plans have been dashed by the pandemic.
While other Las Vegas construction projects continued through the shutdown—including Resorts World, Allegiant Stadium and Circa Las Vegas—Sphere was down for the count until recently.
Construction projects across Las Vegas have been impacted by disruptions in the supply chain, the Sphere included.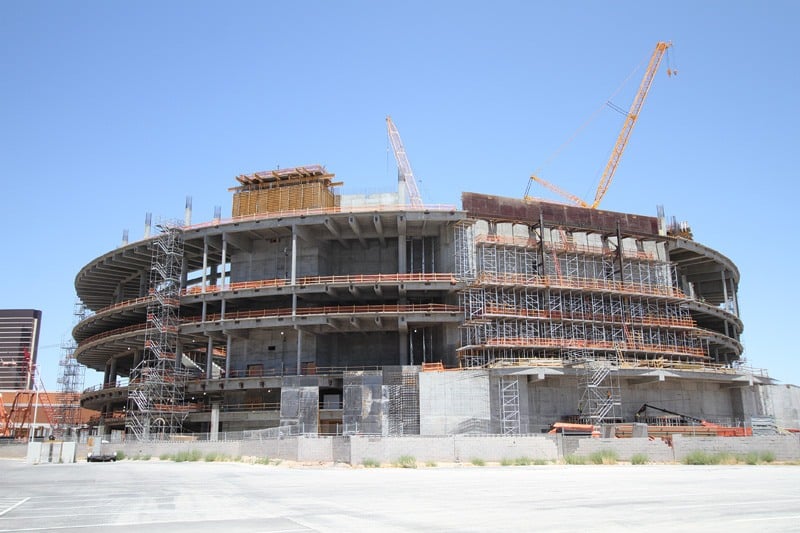 In recent news reports, company reps have been cagey about publicly announcing construction has resumed at the MSG Sphere. A spokesperson told the Las Vegas Review-Journal, "there is no update on the resumption of construction."
The hell there isn't! You just got one!
It's likely the project would prefer as little attention as possible given the metric ass-ton of drama behind the scenes at Allegiant Stadium and other Vegas construction sites.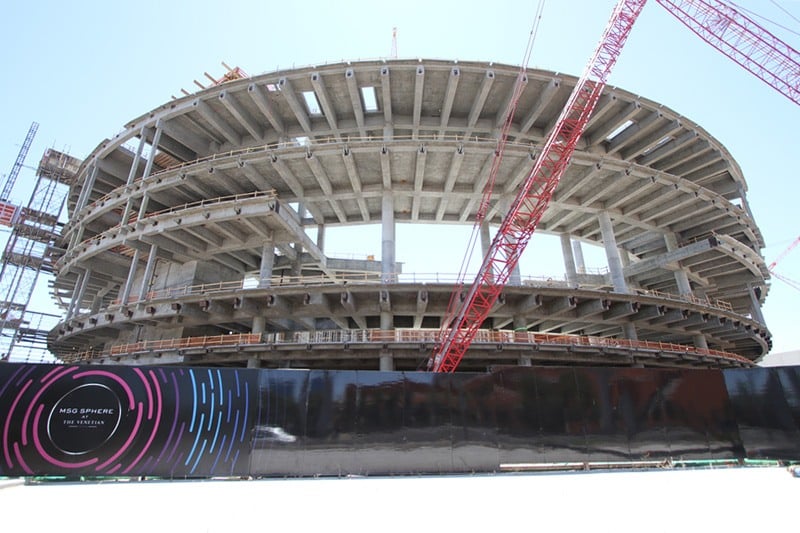 It's great to see MSG Sphere springing back to life!
The massive budget has been a source of some concern about whether the project would be completed, especially given the uncertain future of live entertainment. The question of demand versus supply in Las Vegas was a hot topic even before the pandemic. It was mainly us questioning that, but ignore our crystal ball at your peril.
At this point, it appears MSG Sphere is full steam ahead, and the company announced Ted King, the longtime veteran behind "Caesars Magical Empire" at Caesars Palace and "Star Trek: The Experience" at what's now Westgate, will oversee content creation for the Sphere's massive screens.
Logistics and cost aside, MSG Sphere has the potential to rock the world of Las Vegas entertainment.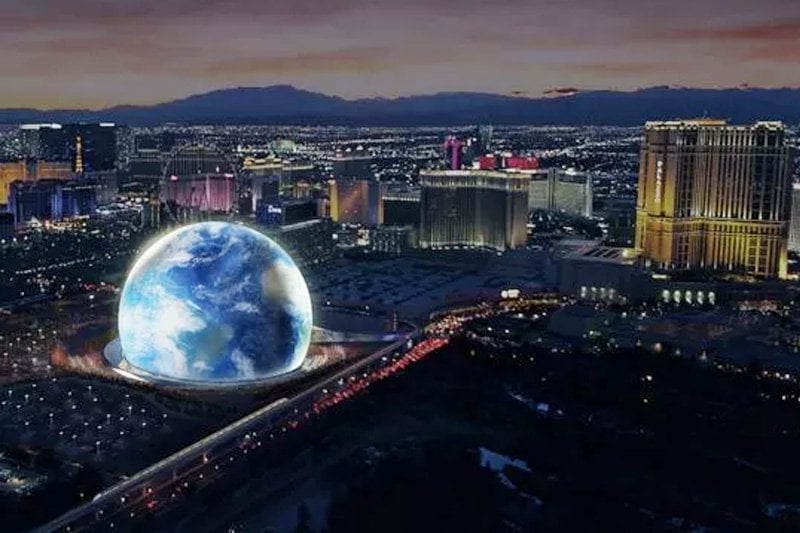 MSG Sphere will accommodate about 17,500 people and will stand 366 feet tall.
The venue will feature inner and outer high-definition screens covering about 160,000 square feet.
Sound quality is expected to be off-the-chart, mainly because the Sphere will use an infrasound haptic system. We'd tell you what that is, but that would involved "effort," and we are very busy
drinking for further field research involving a Top Dollar slot machine, so lower your expectations.
MSG Sphere is one of the shiny new toys Las Vegas desperately needs to help jump start Sin City again.
Keep those cranes craning, MSG Sphere.
Update (7/22/20): Construction has been halted again at MSG Sphere. Our sources say the reasons are financial. Many trade folks haven't been paid in months. Big red flag this project is stalled indefinitely.
Update (8/14/20): Construction has resumed at MSG Sphere. Starting to see a pattern here.