20 Awesome Things That Happened in Las Vegas in 2019
What's new in Las Vegas? We've got this!
We've slapped together a perfunctory list of great things that happened in Las Vegas in 2019, from casino sales to broken records and entertainment news that'll make you gaga.
Let's dive into the most awesome things in Las Vegas this past year.
1. Sale of Rio
It took a minute, but our scoop about the Rio being sold was finally confirmed. We'd love to say there are big changes in the works at the ailing resort, but Caesars Entertainment will continue to operate the place for at least the next couple of years. Still, the $516 million sale to Dreamscape Companies provides some hope Rio's got some life left in her despite years of neglect.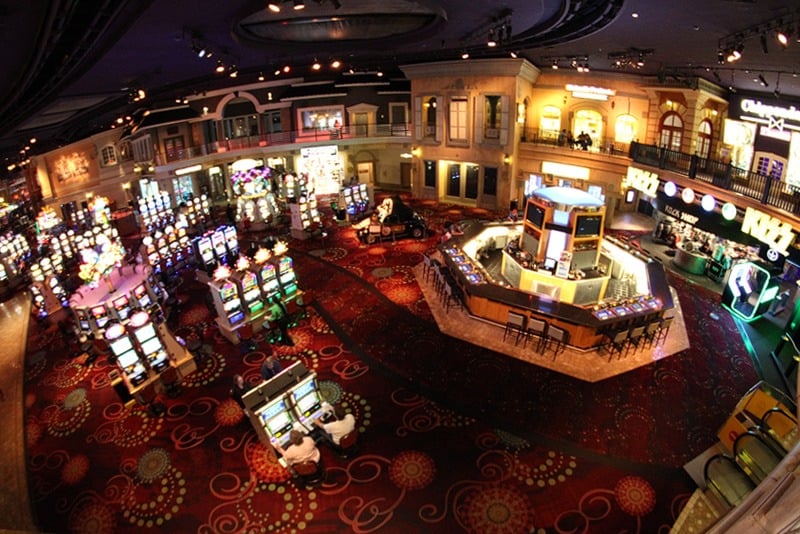 2. Vegas Was Invaded by Grasshoppers
It was easily the weirdest Las Vegas story of 2019. Las Vegas was invaded by grasshoppers, and the story made international news. The adorable, pallid-winged little buggers were gone almost as quickly as they arrived, but they left a lasting impression on our hearts. And windshields.

3. Renovation of Viva Vision Screen
The $32 million renovation of the LED screen at Fremont Street Experience was completed on Nov. 13, 2019. The new screen is four times the resolution, seven times brighter and, for the first time, can be viewed during daylight hours. There's a slew of new video content in the works for the revamped screen, set to debut on New Year's Eve. Here's a sneak preview of the new visuals.
4. Neon Museum Got the Hard Rock Guitar
When the Hard Rock Cafe closed outside the Hard Rock casino (soon to be Virgin), many had a freak-out about the iconic guitar sign outside. Luckily, the Neon Museum got the sign and spruced it up. Yet another reason to visit the Neon Museum.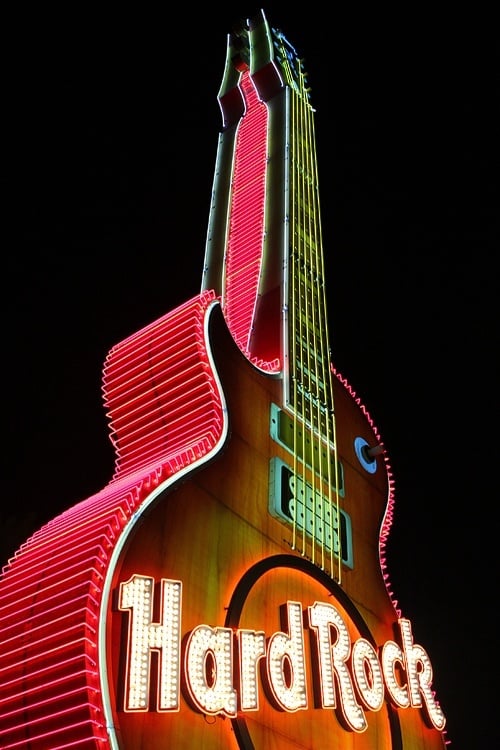 5. Elon Musk Starts Tunneling
We broke the story Elon Musk's Boring Company was coming to Las Vegas, but that's not the only reason we think this was one of the coolest things to happen in Vegas in 2020. Musk's company is constructing a twin-tunnel loop transportation system that will whisk passengers from one end of the Las Vegas Convention Center to another, and there have also been preliminary discussions about expanding the tunnel system to downtown, the airport and even the new Raiders stadium.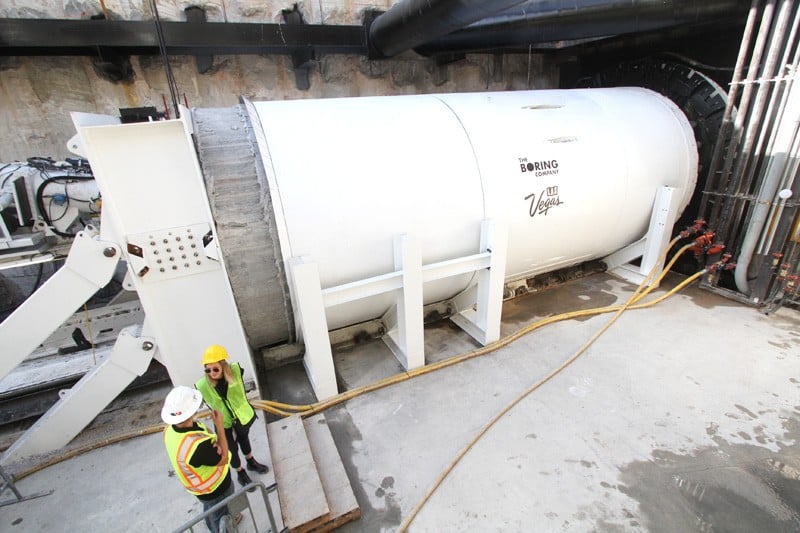 6. Raiders Stadium Construction
Our shiny new Allegiant Stadium has been built so quickly, it's almost enough to give one a concussion. It's expected to open 2020, so expect that to be on our "Awesome Things That Happened in Las Vegas in 2020" list.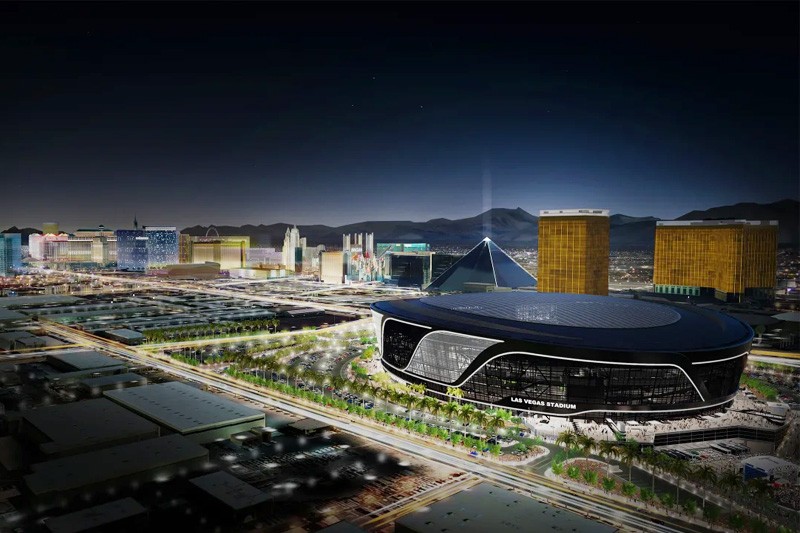 7. Quick Work at Circa Las Vegas
Speaking of lightning-fast construction, the Circa Las Vegas resort has been a thing of beauty. At the moment, workers are adding a new floor per week, and the $1.2 billion project is halfway done. Circa is touted as having the biggest sports book in the world, the "greatest pool in the history of the world," five restaurants, a two-story casino and, sexily, will boast the return of a refurbished Vegas Vickie. December 2020 can't get here quickly enough.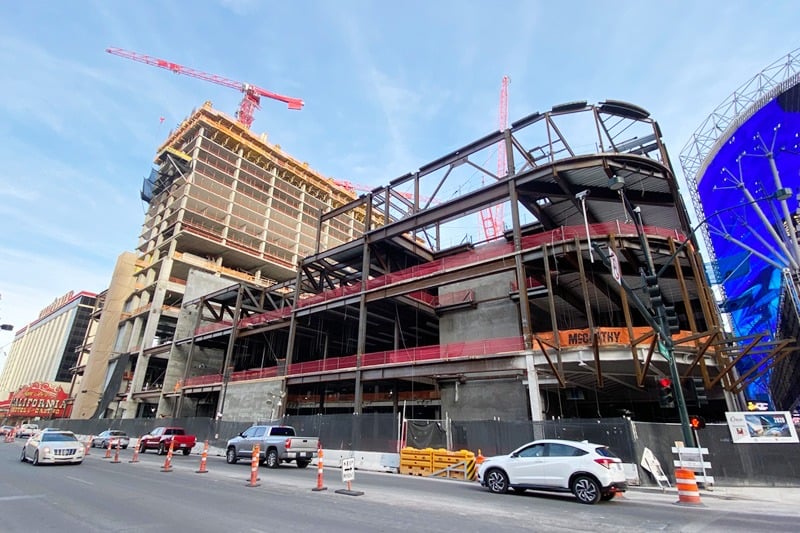 8. Resorts World Progress
Resorts World has taken about seven years to come into its own, but the new resort is now a looming presence on The Strip. It's set to open in summer 2021 (after numerous delays, most of them strategic because of flat demand), but 2019 was a year of construction progress as well as adjustments to design (the Asian theme is out), scale (downsized) and amenities (including a 5,000-seat theater).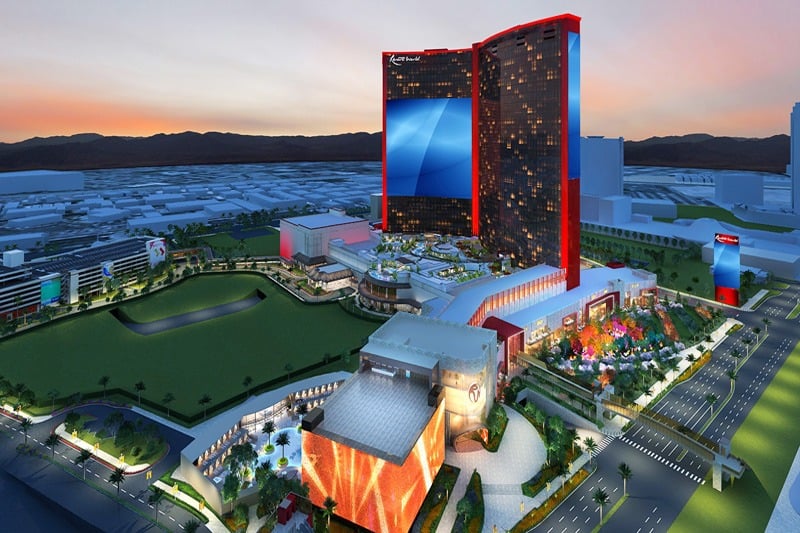 9. Hula Hoop World Record
This story didn't get nearly enough play, but in 2019, Getti Kehayova broke the record for the largest hula hoop spun at a whopping 17-feet-plus, right here in Las Vegas.
10. Sex Dolls Brothel
You'd think the first sex doll brothel in Las Vegas would get more attention, but this new offering has pretty much flown under the radar. That's because such establishments have been controversial in other cities, so the owner is keeping the venture on the down low. It costs $150 for a one-hour interaction with a thermoplastic elastomer doll, which, honestly, couldn't sound sexier. How will the Las Vegas sex doll brothel fare? We trust the owner agrees with our prediction, "Build it and they will come."

11. Whiskey Licker Up Opened
The new Whiskey Licker Up at Binion's features long pours, great food at reasonable prices and the only revolving bar in Las Vegas. It's one of our new favorite watering holes downtown, and they even installed some video poker machines at our request. How's that for customer service?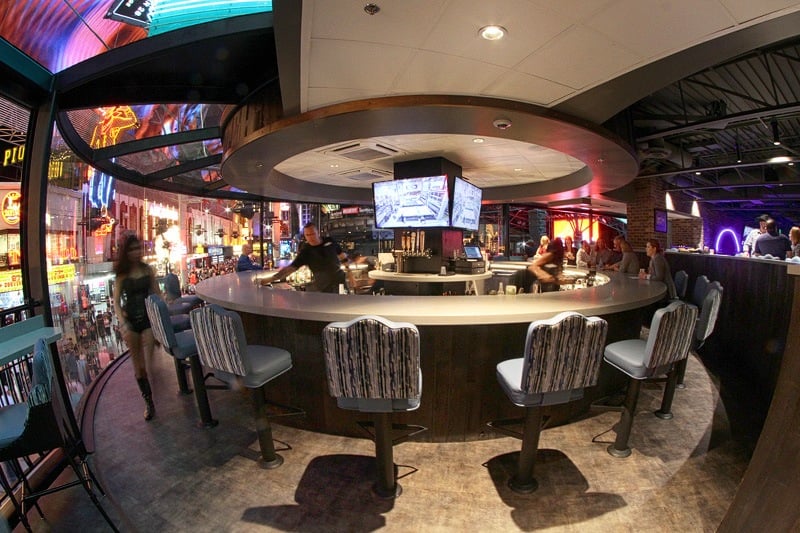 12. Front Yard Opened
We're pleased to report the long-awaited Front Yard at Ellis Island was worth the, well, wait. The two-level, indoor/outdoor venue boasts two bars, top-notch food and 15 video poker machines. Beer lovers will find themselves in heaven, with fresh beer brewed on the premises at prices you wouldn't believe if we told you. Oh, all right, we'll tell you: Giant, frosty beers are three bucks. No, really.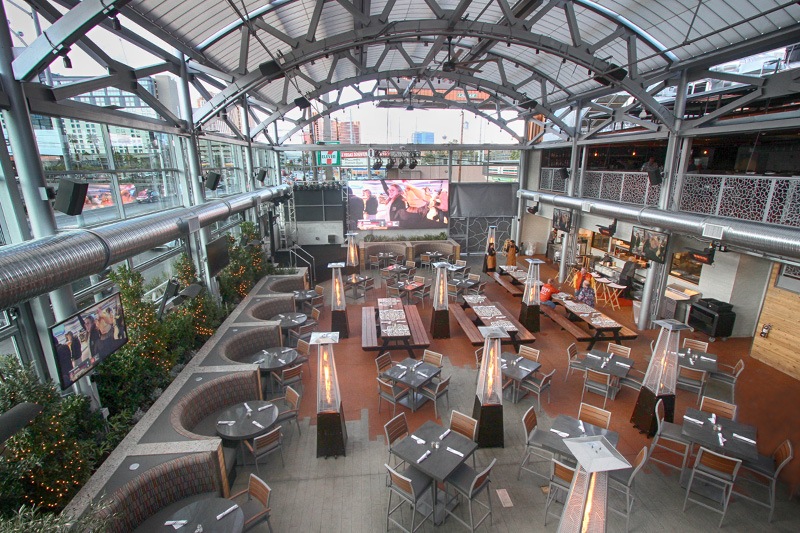 13. Wynn/Encore Roll Back Paid Parking
One of the best surprises of 2019 was when Wynn and Encore rolled back paid parking. That's right, both self-park and valet are free all over again. We're pretty sure the change was inspired by challenges associated with getting people to visit Wynn Plaza, but whatever the reason, we're thrilled with this move and hope other Las Vegas casinos follow suit.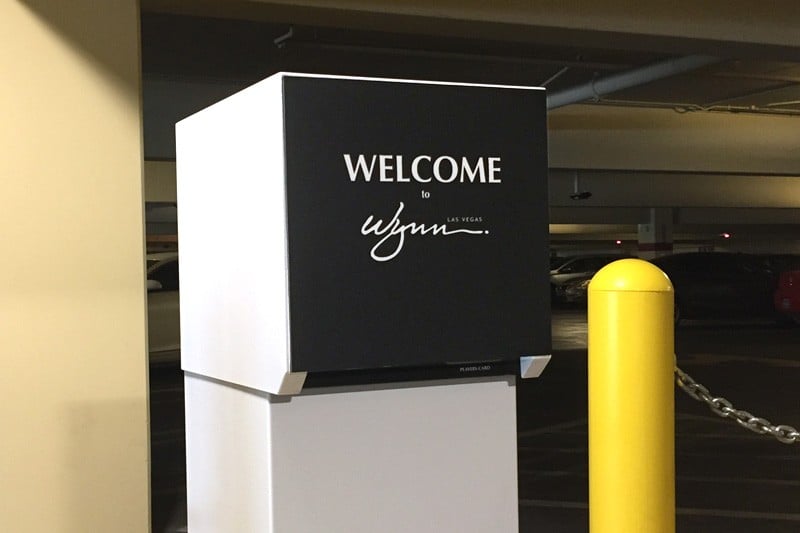 14. Strat Renovation
In case you missed it, the Stratosphere isn't the Stratosphere anymore. It's The Strat, and the north Strip casino has undergone a dramatic transformation. A nearly $100 million investment by Golden Entertainment has turned Strat into one of our favorite Strip hangs, with new restaurants, lounges and casino offerings galore.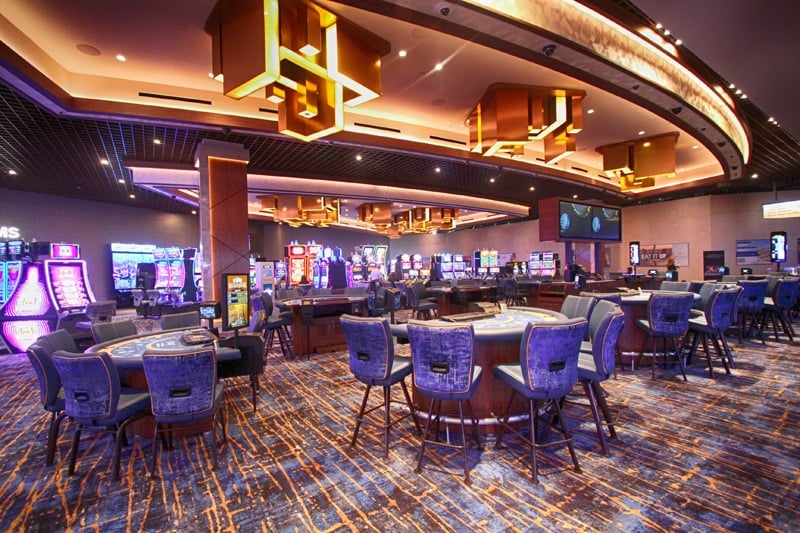 15. Lady Gaga Ruled The Strip
When we broke the story Lady Gaga would have a Las Vegas residency, we had no idea she'd take the town by storm. She's rumored to be making more than any Las Vegas headliner, ever, and continues to receive rave reviews for her performances at Park MGM.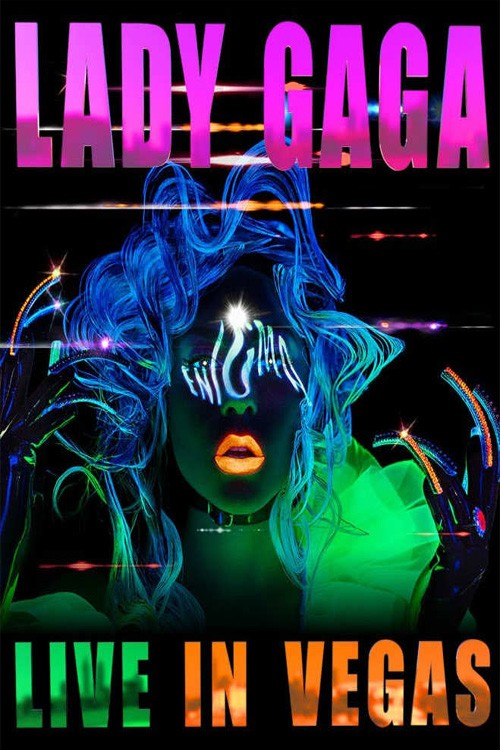 16. "Atomic Saloon" Opened at Venetian
Fans of "Absinthe" at Caesars Palace were thrilled to hear there would be a new offering from Spiegelworld, the show's quirky production company. In September, "Atomic Saloon" opened in the Grand Canal Shoppes at Venetian and Las Vegas lost its virginity yet again. The show is raunchy, over-the-top and chock full of variety acts unlike anything else in town. Thanks to "Atomic Saloon" for the pic.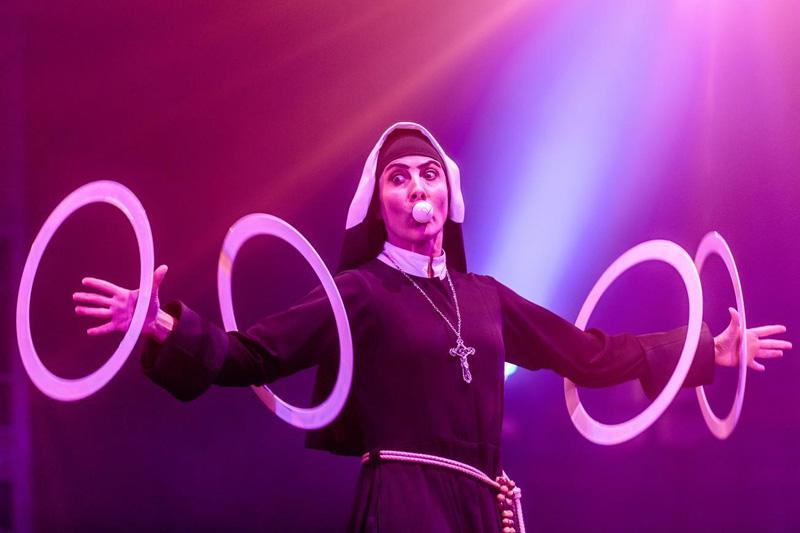 17. Sahara Rebrand and Renovation
The Sahara returned to the Las Vegas Strip in 2019, and if you haven't visited recently, be prepared for a jolt. The entire casino has been revamped and SLS is a distant memory. While our heart was broken when Cleo closed (replaced with Italian), Sahara won us back with its gorgeous Casbar lounge (photo below). Sahara's production show, "Blanc de Blanc," closed after just three months, but the resort's getting a lot right, too. The overhauled Sahara should be on your ever-growing Las Vegas to-do list.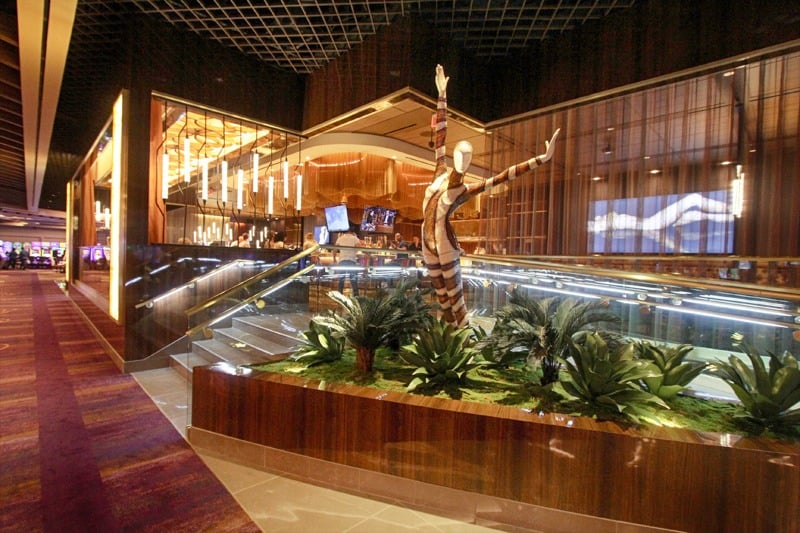 18. Golden Nugget Got a Chick-fil-A
Yes, the opening of Chick-fil-A at Golden Nugget made our list of awesome new Vegas things. Not only was it the first Chick-fil-A in a casino, it was the first Chick-fil-A within walking distance of where we work (Fremont Street Experience), so just deal with it.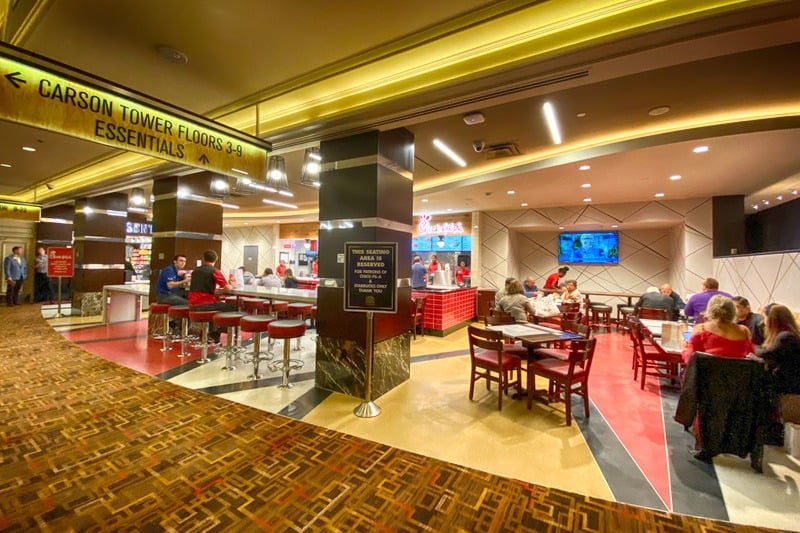 19. MSG Sphere Construction
Construction began on the MSG Sphere in 2018, but it started to look like a thing in 2019. The Sphere is a partnership between the Madison Square Garden Company and Las Vegas Sands (owners of Venetian and Palazzo), and is expected to cost somewhere between $1.2 billion and "Holy crap, that's a metric crap-ton of money." Financial black hole aspect aside, the MSG Sphere could end up being epic. It'll have 18,000 seats inside a 350-foot dome covered on the outside and inside by programmable, wraparound LED screens. Oh, and we can't forget about the infrasound haptic flooring system, whatever that might be.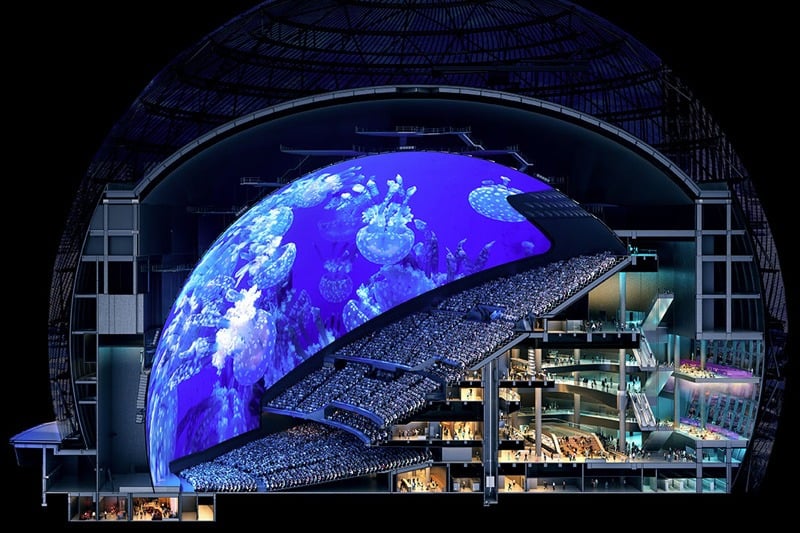 20. Sale of Circus Circus
Yes, the sale of Circus Circus to Phil Ruffin (owner of TI) for $825 million qualifies as awesome. First, we had the scoop about the sale before anyone else. Second, Circus Circus has long been the red-headed stepchild of MGM Resorts, and hope springs eternal a new owner will give the resort some much-needed love.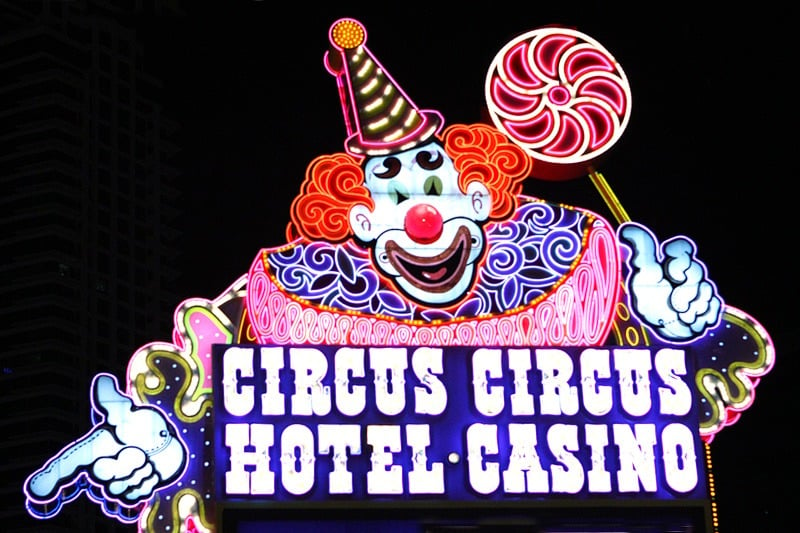 Thank you for your cursory skimming of our list of awesome things that happened in Las Vegas in 2019. Yes, there were many more things we could add to this list, but honestly, we're suffering from a bit of awesome fatigue.
We considered compiling a list of stupid things that happened in Las Vegas in 2019 ("R.U.N." leaps to mind, not to mention Bleutech and Kaos), but awesome is infinitely more fun than stupid.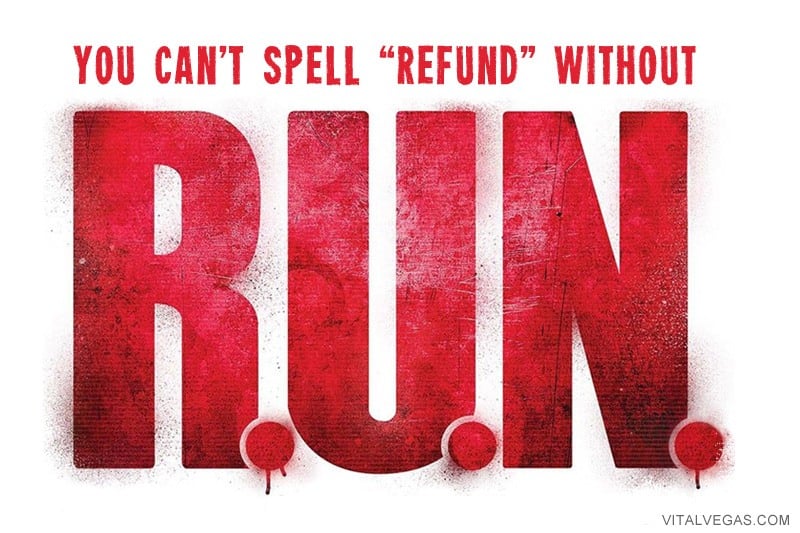 We can't wait to see what 2020 has in store. Lots of in-progress projects are set to debut, including Allegiant Stadium, Circa, the Las Vegas Convention Center expansion, Virgin Hotel (being rebranded from Hard Rock), Caesars Forum conference center, Elon Musk's tunnel (officially Jan. 2021, but fingers crossed) and others.
As long as you keep visiting, Las Vegas will keep creating awesome things and experiences, including some involving copulation with dolls. Allegedly.