"Blanc de Blanc" Closes at Sahara Las Vegas
"Blanc de Blanc" has closed abruptly at Sahara Las Vegas (formerly SLS) after a three month run.
The cabaret-style "Blanc de Blanc" opened August 16, 2019, and was never able to generate much buzz or ticket sales.
Back in October 2019, we shared rumors the show was selling just 20-30 tickets per show. The theater has a capacity of about 600.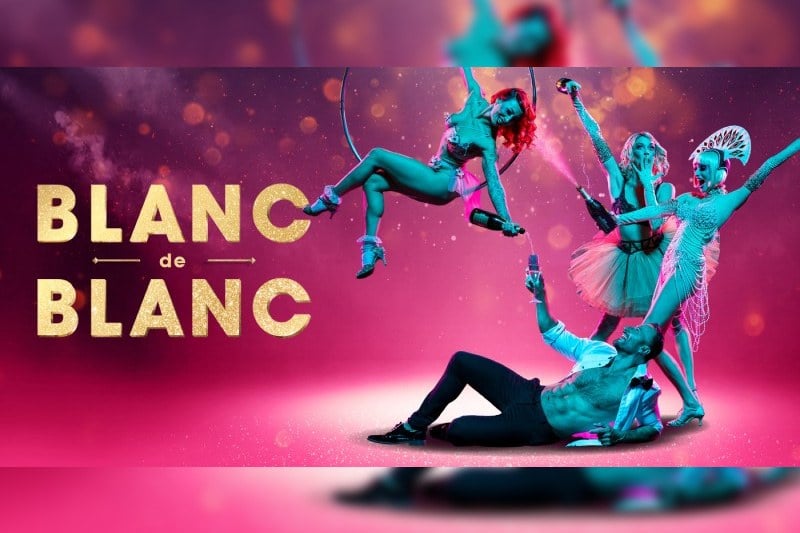 "Blanc de Blanc" fell victim to the same fate as another show with a confusing name, "Fuerza Bruta" at Excalibur, which lasted a month before it shuttered.
Another significant challenge for "Blanc de Blanc" was being at Sahara.
While the Sahara looks great following a major overhaul, there's still no critical mass and the room was reportedly often "papered" (where tickets are given away to hotel guests so the theater isn't empty).
"Blanc de Blanc" was relatively well-reviewed, but marketing and P.R. never managed to get into gear, and rumors of backstage drama was rampant.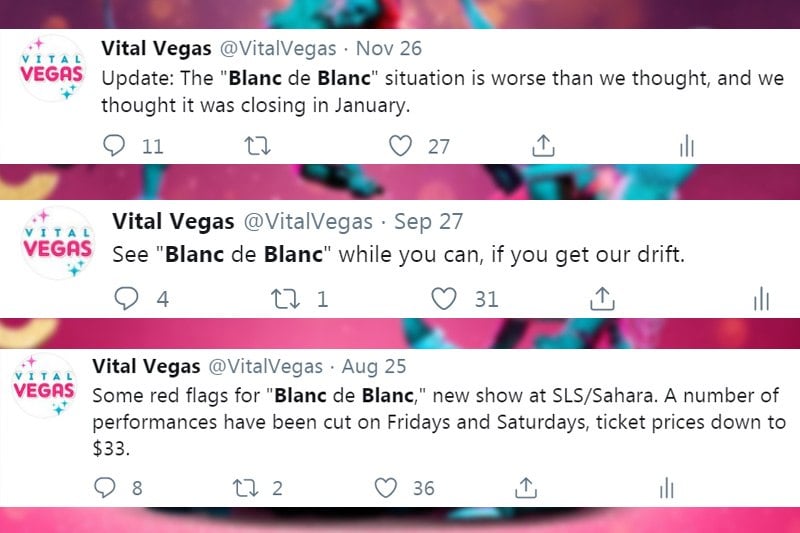 Apparently, cast members were only informed of the show's closure on Nov. 26, 2019.
"Blanc de Blanc" was the only Las Vegas production in recent memory that allowed guests to view the show from one of three hot tubs.
Given the short run of the show, it's a safe bet both the hotel and show producers ended up taking a bath.