The Year in Asian Gambling
Posted on: December 31, 2014, 08:00h.
Last updated on: December 30, 2014, 09:27h.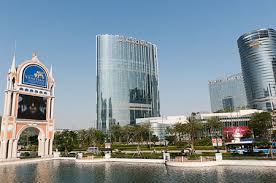 Asian gambling markets have become the hottest gaming centers in the world.
Whether it's the established powerhouse that is Macau, hot properties like South Korea and the Philippines, or untapped markets such as Japan, Asia is the biggest target for all of the world's major gambling operators.
2014 saw several Asian gambling markets go through some dramatic changes.
From a revenue drop in Macau to unfortunate delays in Japan's parliament, there were plenty of major gaming stories to come out of Asia this year.
Japanese Casinos Will Have to Wait
The big news for most of 2014 was the impending arrival of legislation that would allow for casinos to be built in Japan, hopefully in time for the 2020 Olympics in Tokyo.
Sheldon Adelson was ready to spend billions for the right to build in what some have called the last great untapped casino market in the world, and many others were happy to fight for a license as well.
But by November, it had become clear that it was going to be difficult to push through a bill in time to have any casinos up and running in 2020.
Local officials in Tokyo had put casino negotiations on the backburner as well, saying they needed to be focused on planning for the Olympics instead.
The final nail in the coffin came when Prime Minister Shinzo Abe dissolved parliament and called for new elections.
That made it unlikely that all of the necessary bills could be passed in the 2015 legislative session, ending any remaining hopes of having casinos ready for Olympic tourists.
Macau Revenues Take a Nose Dive
Macau's casino revenues have dwarfed those of Las Vegas for years now, and that's unlikely to change anytime soon.
But while heading into the year, it seemed like there was no end in sight to the Chinese enclave's growth, analysts are now wondering when exactly the territory's revenues will bottom out and stabilize again.
What went wrong? A Chinese crackdown on corruption made it more difficult to move money off the mainland and into Macau, hurting the lucrative VIP sector.
Mass market consumers haven't been able to offset the difference, leading to revenues that have fallen year-over-year in each of the last six months, including a dramatic 23 percent drop in October.
Labor issues and a smoking ban on casino floors have only exasperated the issues, leading to what will almost certainly be the first recorded decline in Macau's annual gaming revenues. And with more declines expected in early 2015, the situation may not get any better next year.
South Korea Attracts Investment
If the Las Vegas Sands can't build in Japan, they may well look to South Korea instead.
The firm has already talked about building an "iconic" resort in Seoul, if their conditions are met. The main issue would be allowing Koreans to enter the casino, as almost all current gambling halls in the country are for foreigners only.
Should the South Korean government relent on that point, they could see a major wave of investment, especially if building in Japan continues to appear unlikely.
Entertainment City Opens in Philippines
The Philippines has also been making a play to become a casino destination, and the fruits of that effort started to show in 2014.
While Solaire Resort and Casino had already opened last year, the area known as Entertainment City was truly expected to start attracting foreign visitors in December, when Melco Crown's City of Dreams Manila resort was scheduled to open.
Two more casinos are expected to be completed in Entertainment City by 2018, and Caesars has also expressed interest in adding a fifth venue, though government officials say they'd have to invest at least $1.5 billion to join the party.
Filipino officials hope that they can turn Entertainment City into their own mini-Las Vegas, though it remains to be seen if they'll be able to attract enough players to justify multiple resorts.
Most Read