Wynn Resorts Retail Space on Las Vegas Strip Doubles Up: Wynn Name Not So Tarnished That Luxury Retailers Won't Set Up Shop
Posted on: July 16, 2018, 01:40h.
Last updated on: July 16, 2018, 01:49h.
Wynn Resorts — the company that has fought off regulatory inquests and a boatload of sexually oriented scandals since the start of 2018 — will double the total number of high-end shops at its Strip casinos. And apparently its retail name isn't bothering anybody enough to change it.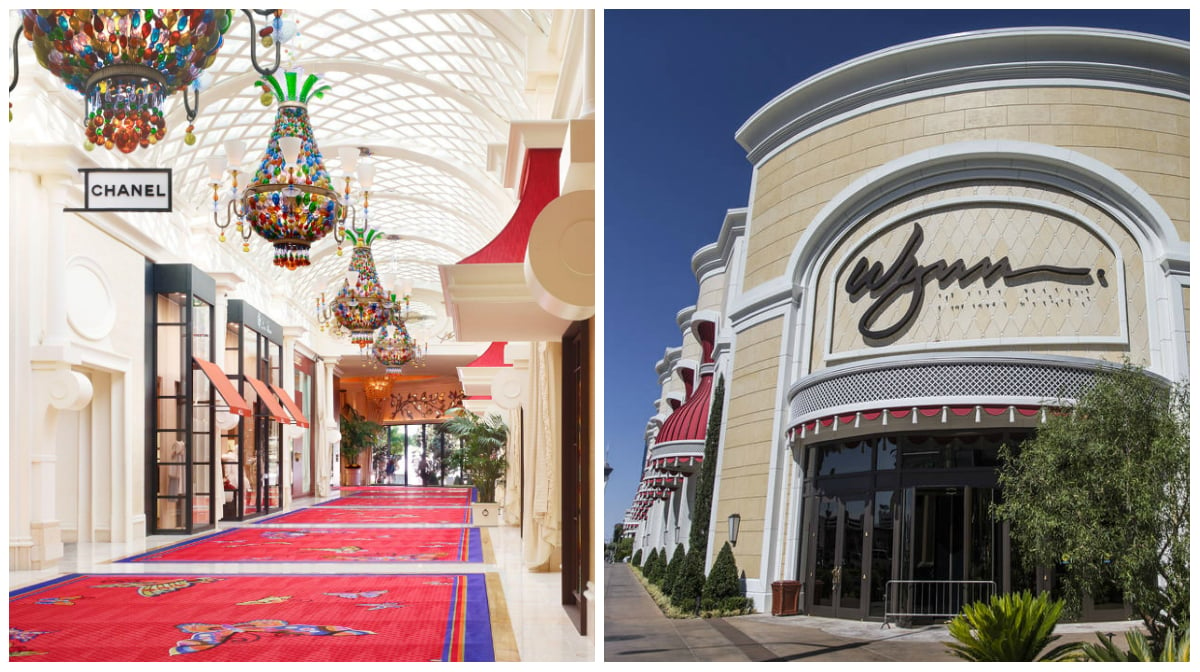 Wynn announced in December 2016 that it was building more than 72,000 square feet of new retail space inside its kingpin Wynn Las Vegas and Encore casino hotels. Known as Wynn Plaza, the retail expansion will add some 25 stores and bring the total number of shops on the Strip to 50.
The development is in partnership with Crown Acquisitions, a commercial real estate company based in New York City. Crown is paying Wynn Resorts $472 million for a 49.9 percent ownership stake in the new space, to include 88,000 square feet of existing retail space.
Wynn Plaza is scheduled to open this October. New stores will include women's fashion designer Marie France Van Damme, fragrance retailer Le Labo, and iconic French design house Balmain. The new extension will have plenty of high-end competition: Caesars Palace's Forum Shops has about 45 stores, while The Venetian and Palazzo combined have roughly 160.
Wynn Plaza is being built directly on the Strip across from the Fashion Show Mall.
What's in a Name?
Wynn Resorts is a much different company today than it was in 2016 when the expansion was initially announced. And with a retail base that is largely aimed at a female demographic, one might wonder if this year's headlines could turn some shoppers off of the once-revered name.
Founder Steve Wynn, of course, is gone in the wake of numerous sexual misconduct allegations, and new CEO Matt Maddox now heads up the company. The Wynn board has also undergone multiple changes, most notably the appointment of three women.
The handling of the biggest sexual harassment scandal to rock the casino industry left some wondering whether Wynn Resorts could continue without its namesake leader. But Maddox has repeatedly dispelled acquisition rumors, and made efforts to distance the company from its founder.
"Steve Wynn is not Wynn Resorts. This company is not about a man. It hasn't been about a man for 18 years," Maddox told the Massachusetts Gaming Commission in April.
The company still went ahead and changed the name of its under-construction $2.5 billion casino near Boston from Wynn Boston Harbor to Encore Boston Harbor, however, and an argument could be made that no other casino brand in history has been so deeply associated with its namesake founder, albeit previously in a much more positive light.
Maddox says a recent survey of its guests found that 60 percent had never heard of Steve Wynn, and 90 percent of the remaining 40 percent said they care more about what the company's casinos and hotels offer than who is actually running the company. Steve Wynn, of course, is no longer running anything in the gaming arena, so that question would be somewhat moot in this case.
Shopping Revenue Decline
Regardless of name, Strip visitors are spending less money shopping these days. According to the Las Vegas Convention and Visitors Authority (LVCVA), the average visitor spent $143.13 on shopping last year, which was down from $156.91 in 2016.
And average expenditures totaled $193.68, more than 18 percent less than in 2013.
But with 42 million visitors arriving in Las Vegas in 2017, that means Sin City shoppers still made over $6 billion worth of purchases.
The LVCVA's Visitor Profile Study estimates that nearly three out of four visitors spent money shopping last year, the highest rate over the last five years. That's the same rate as those who said they gambled.
Similar Guides On This Topic