Wynn Name Could Be Removed From Boston Harbor Casino Project
Posted on: March 30, 2018, 10:00h.
Last updated on: March 30, 2018, 10:49h.
Wynn Boston Harbor, the $2.4 billion integrated casino resort under construction in nearby Everett, might lose what was once considered its most valuable asset: the Wynn name.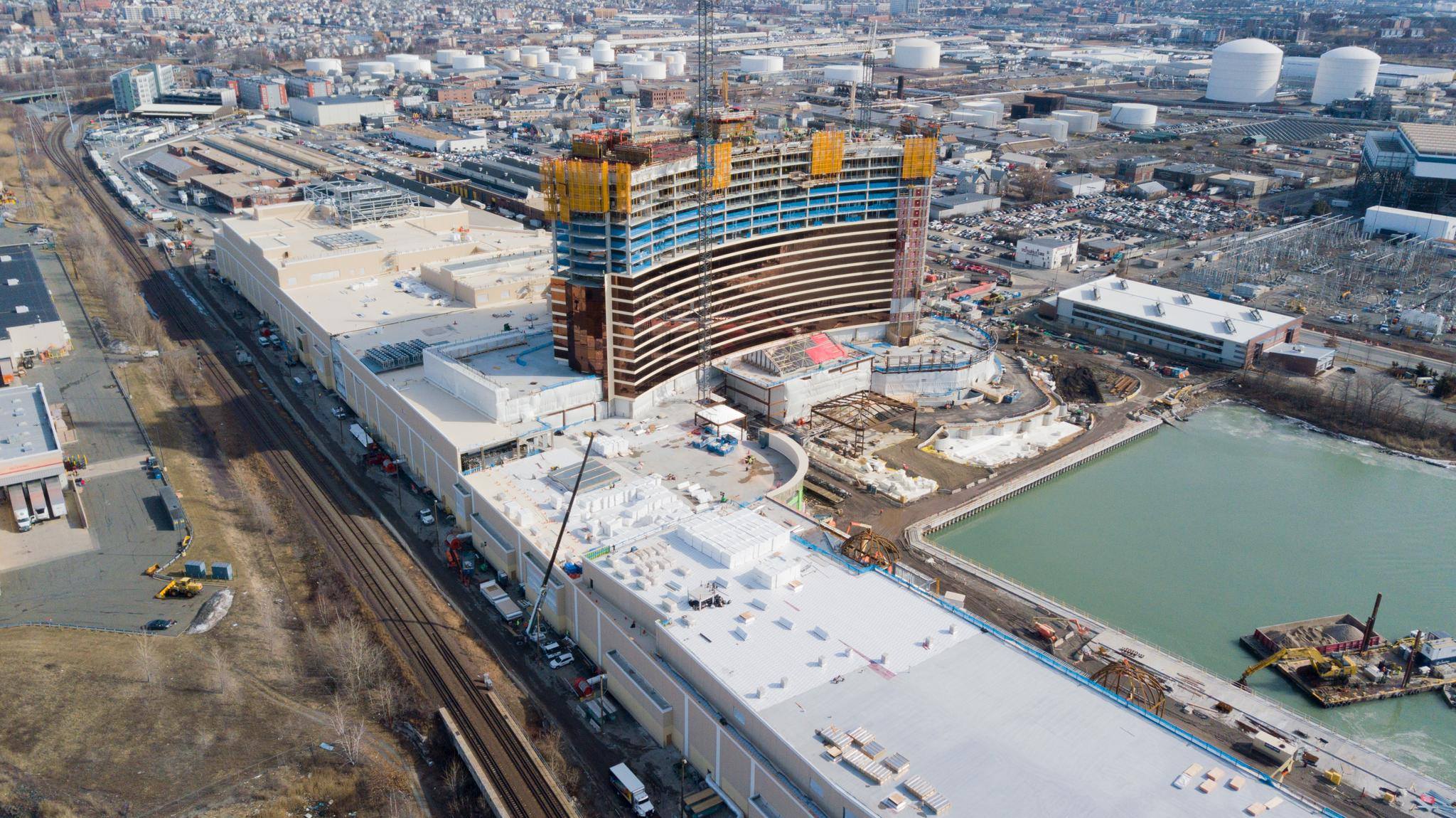 Appearing for the first time before the Massachusetts Gaming Commission (MGC) since sexual harassment allegations broke against billionaire Steve Wynn, a scandal that has worldwide implications, Wynn Boston Harbor President Robert DeSalvio said the company is "absolutely" considering a name change for the property.
"We are absolutely considering a rebranding of the project, and we'll have an announcement on that at a later date," DeSalvio declared.
DeSalvio and other Wynn Boston executives told the state gaming board that the project remains on track for a 2019 summer opening. Though asked about the ongoing allegations that Steve Wynn routinely harassed female employees at his Las Vegas resorts for decades, DeSalvio said it "would be totally inappropriate for me to comment on anything relating to that."
Wynn Boston Harbor, located just across the Mystic River in Everett, will feature 671 guestrooms, 150,000 square foot casino floor, convention space, retail shopping, and public park.
Gone with the Wynn
Steve Wynn continues to deny any wrongdoing, but as the allegations continued to mount, the Las Vegas visionary resigned as CEO and chairman in February. Last week, he sold his entire 12 percent stake, worth around $2.1 billion.
Gaming regulators where Wynn Resorts conducts business are investigating whether the global company is qualified to continue operating casino resorts. The Nevada Gaming Commission, Macau Gaming Inspection and Coordination Bureau, and MGC all want to know whether Steve Wynn's alleged actions were only made possible due to a companywide culture that enabled the billionaire.
Should the MGC determine that either the Wynn board of directors and/or senior management knew about any alleged sexual misconduct and worked to conceal the actions, the consequences could be grave.
Under Massachusetts' 2011 Expanded Gaming Act, casino operators must display "integrity, honesty, good character and reputation." Should they fail to live up to that mandate, the law asserts that their licenses can be revoked.
What's in a Name?
A recent poll conducted by MassINC in conjunction with WBUR, Boston's NRP affiliate, found that 50 percent of area residents would like to see Wynn Boston Harbor "go forward as planned now that Steve Wynn no longer runs the company."
Two powerful elected officials, however, say it's time to strongly consider removing the Wynn name.
Governor Charlie Baker (R) said this month that rebranding options must be on the table because the "allegations … have been horrifying and incredibly disturbing."
Massachusetts Attorney General Maura Healey furthered, "It's clear to me, if what's being alleged is true, that the casino cannot bear Wynn's name. I'm not convinced the company should have a license at all."
While stripping logos is one thing, rebranding Wynn Boston Harbor might be more difficult than many realize. The resort's main tower is already soaring into the sky, and features the iconic shape and curvature of Wynn casinos found in Las Vegas and Macau.
Similar Guides On This Topic