Wynn Resorts Credit Rating Upgraded by S&P, Still Junk Grade
Posted on: November 21, 2023, 05:00h.
Last updated on: November 21, 2023, 02:54h.
Wynn Resorts' (NASDAQ: WYNN) credit rating was upgraded one notch to "BB-" from "B+" by Standard Poor's (S&P). The same action was applied to Wynn Macau's corporate credit profile.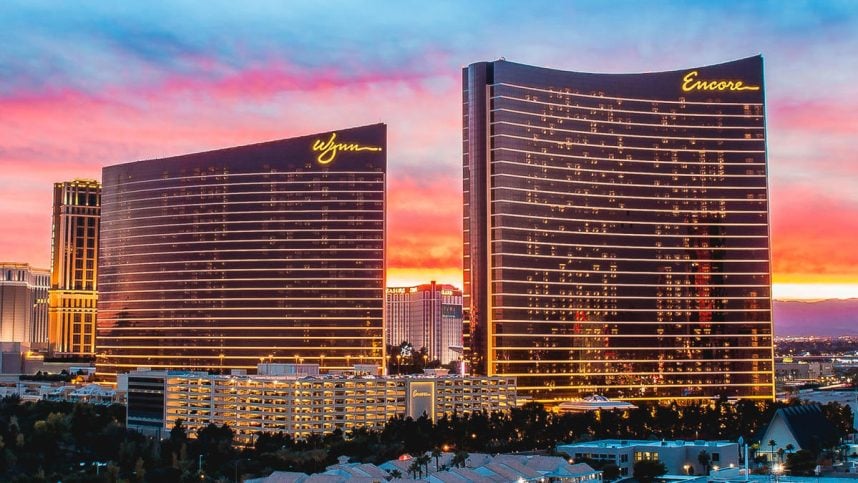 With the move to "BB-", Wynn's credit grade is still three notches below investment-grade territory. But the latest upgrade highlights ongoing recovery in Macau, the company's largest operating market.
In a report, S&P noted 2024 mass-market gross gaming revenue (GGR) in the special administrative region (SAR) could be 5% to 15% ahead of levels seen in 2019. The research firm has a "stable" outlook on Wynn's credit profile.
The stable outlook reflects our expectation that the ongoing recovery in the company's cash flow in Macao, along with relatively stable U.S. cash flow next year, will likely support an improvement in its leverage to the high-4x area, from low-5x in 2023, despite its increasing development spending and shareholder returns," according to S&P.
Wynn's shareholder rewards include ongoing buybacks and the resumption of its quarterly dividend, which the operator restarted earlier this year.
Upgrade Could Spur Momentum
S&P's upgrade of Wynn's and Wynn Macau's credit grades arrived at an interesting time. Recently, shares of Macau concessionaires slumped, falling to levels last seen in 2022, when there was barely any activity in the gaming enclave.
Conversely, global fixed-income investors have been flocking to debt issued by Macau gaming operators, embracing steadier high-yield alternatives to volatile Chinese real estate bonds. The Wynn upgrades could encourage more of that enthusiasm.
For Wynn bondholders and equity investors, the signs point to a potentially solid 2024 because the operator is accomplishing that feat this year.
"We expect the improvement in the company's EBITDA will likely accelerate over the next several quarters on increased Macao visitation and the greater availability of hotel rooms in the market," adds S&P. "Therefore, we estimate Wynn's Macao EBITDA will be about 95% of its 2019 levels in 2024. This implies that Wynn's S&P Global Ratings lease-adjusted net leverage will likely improve below 5x in 2024 from the low-5x area in 2023. This compares with 4.9x in 2019."
Wynn Can Absorb Upcoming Spending
Next year could be an opportune time for Wynn to drive leverage lower. That's because expenditures on its two Macau integrated resorts, Encore Boston Harbor in the U.S. and Wynn Al Marjan Island in the United Arab Emirates (UAE), are already planned.
New York is the wild card in terms of potential spending that could increase the operator's leverage. In partnership with commercial real estate firm Related Cos., Wynn is attempting to procure one of three New York City casino permits. Should it be one of the winners, the company would likely embark upon a $5 billion (or more ) project, though costs would be shared with Related.
"If Wynn secures a license in New York, the license and development costs could cause its leverage to rise above 5x. We believe it is unlikely New York will select licensees before the second half of 2024, and don't anticipate the company would initiate any material capital spending before 2025," concludes S&P. "Given the complexity of building in New York and the likely scale of the project, we anticipate the development could take at least 3-4 years to complete."