Wolfgang Puck to Open Mandalay Bay Restaurant Honoring His Mother
Posted on: September 7, 2023, 09:54h.
Last updated on: September 7, 2023, 12:54h.
Mandalay Bay announced the closing of Wolfgang Puck's Lupo restaurant in June following a 24-year run. Three months later, the famed chef is unveiling reservations for what will next occupy the space.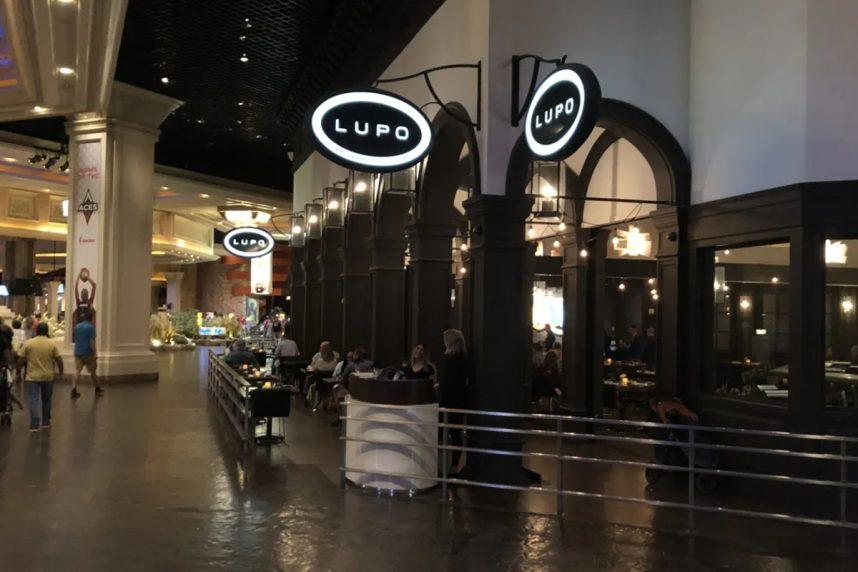 Puck's company announced this week that a new concept paying homage to the celebrated chef's late mother, Maria Topfschnig, will go where Lupo was and open sometime in January 2024. Branded Caramá, the Italian eatery will feature classic dishes, an interactive salumi station, a curated wine list from top Italian vineyards, and a pastry bar.
Growing up on the border of Italy, I experienced first-hand the cuisine of all the neighboring regions, embracing their textures, sounds, smells, and flavors. Caramá will take you on such a memorable culinary journey," Puck said.
Wolfgang Puck was born in southern Austria and grew up there until moving to France and eventually the US in 1973.
Puck's mother was a pastry chef whom he credits as his first culinary teacher. Puck's stepfather, Josef Puck, was a coal miner who disapproved of Wolfgang's enthusiasm to become a chef.
Wolfgang Longtime MGM Partner
Puck's various restaurant brands have been a staple on the Las Vegas Strip for decades. Puck was inducted into the American Gaming Association's Hall of Fame in 2005.
Spago, Puck's first restaurant that he opened on his own and would eventually make him a household name in the US restaurant industry, opened in 1982 on the West Hollywood Sunset Strip. Spago arrived in Southern Nevada a decade later in 1992.
Spago operated at Caesars Palace's Forum Shops for 26 years until it closed in February 2018. MGM Resorts lured Puck and Spago to a prime location at Bellagio with views of the resort's iconic fountains later that year.
Along with Spago at Bellagio and the forthcoming Caramá at Mandalay Bay, Puck operates CUT by Wolfgang Puck, an upscale steakhouse at The Venetian Resort's Palazzo. Puck additionally runs Wolfgang Puck Bar & Grill inside MGM Grand.
Puck is seemingly focusing his restaurant portfolio on Las Vegas post-pandemic. During the coronavirus, his company closed Five-Sixty in Dallas and The Source in DC. Wolfgang Puck Steak at MGM Grand Detroit was also permanently shuttered amid the pandemic.
Mandalay Bay Restaurant Changes
MGM reps said they're excited to host Puck's newest concept at Mandalay Bay.
"Wolfgang Puck has been an important part of the Mandalay Bay fabric for nearly 25 years, and we're excited by the upcoming transformation into Caramá, which reflects the new wave of offerings being introduced throughout the resort," said Chuck Bowling, Mandalay Bay president and chief operating officer.
Those "new wave of offerings," along with Caramá, include a remodeled StripSteak from chef Michael Mina, which reopened in December.
"Top Chef" stars Michael and Bryan Voltaggio in the spring debuted Retro, which allows diners to venture back to the 80s and 90s for American classics with "electrifying throwback" touches. While the prices aren't exactly throwbacks — deviled eggs with caviar going for $28 and chips and guac running $18, the Voltaggio brothers say the concept is the "'bomdiggity' of dining experiences."
In June, Mandalay Bay welcomed Flanker Kitchen, a kitchen and sports bar steps from Allegiant Stadium, home to the NFL Las Vegas Raiders.
Most Read