Detroit Casinos Win $1.28B in 2022, Brick-and-Mortar Play Shrinks
Posted on: January 19, 2023, 10:46h.
Last updated on: January 19, 2023, 10:58h.
Detroit casinos combined to win $1.276 billion in 2022, 1.4% lower than what MGM Grand Detroit, MotorCity, and Hollywood Casino at Greektown won in 2021.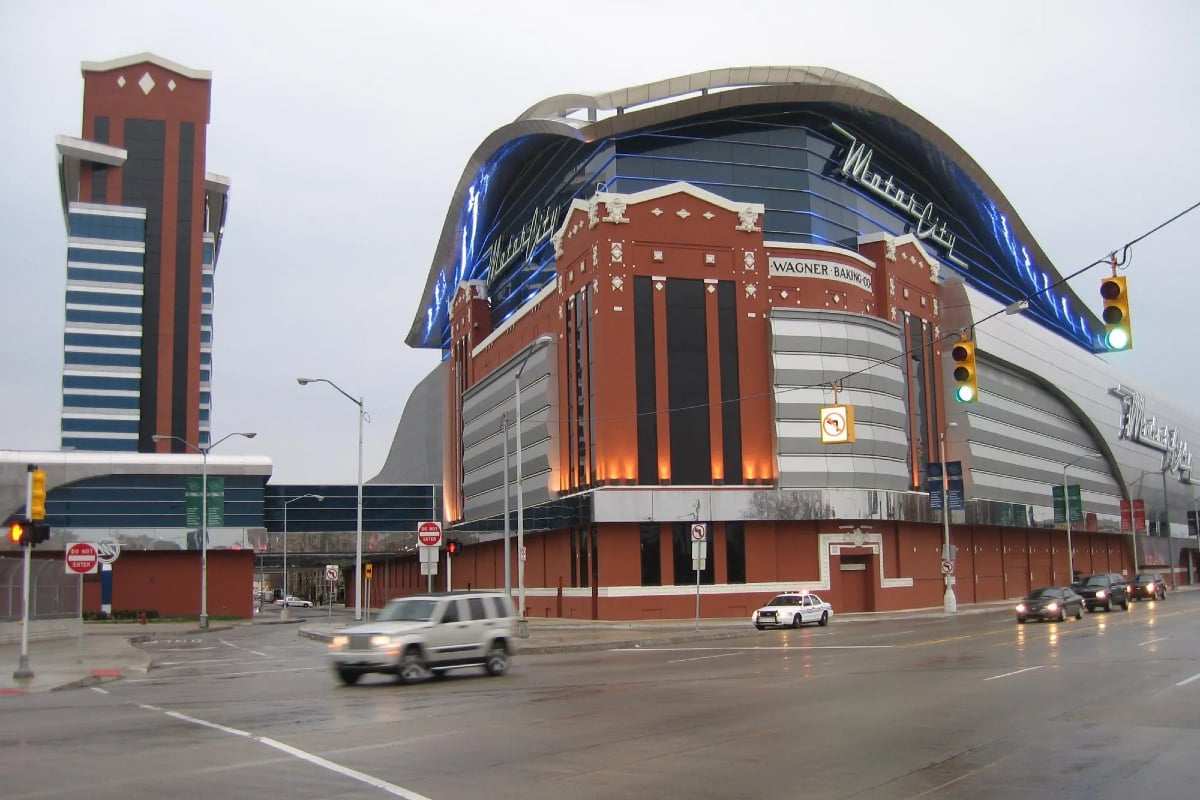 The Michigan Gaming Control Board (MGCB) said the state's three commercial casinos won $983.7 million on their slot machines and $273.3 million on their tables. Sportsbooks accounted for $18.8 million.
MGM continues to dominate the market. Grand Detroit commanded a 48% market share, the casino winning $602.2 million. MotorCity was next at $402 million, and Hollywood a distant third at $267.5 million.
While MGM's haul represented a year-over-year gross gaming revenue (GGR) increase of about 8%, the two other Detroit casinos saw their play retract. MotorCity GGR dropped about 10% and Hollywood declined 5%.
Detroit is the only place in Michigan where commercial casinos are permitted. The bulk of the tax revenue remains in the city and must be used for city services and programs, including economic development, police and first responders, anti-gang initiatives, and public safety programs.
In 2022, Detroit received a little more than $156 million in gaming taxes. The state also receives a share of the city's gaming receipts. Michigan collected about $102 million in 2022. The state fully uses its gaming allocation to fund K-12 public education across the state.
iGaming Recoups Losses
The Detroit casinos' approximate loss of $18 million in brick-and-mortar GGR from 2021 was more than offset by iGaming in 2022.
Michigan legalized iGaming for the three Detroit casinos and gaming tribes in late 2019. The gaming expansion came at a most opportune time, as only months later the state went on lockdown amid the COVID-19 pandemic. Michigan Gov. Gretchen Whitmer (D) imposed some of the strictest and longest lockdowns in the US.
iGaming provided critical revenue for the Detroit casinos. In 2022, the city casinos' online gaming platforms won $734 million through 11 months. December numbers have not yet been disclosed by the MGCB.
Detroit casinos experienced their best year just before the pandemic. GGR in 2019 totaled $1.45 billion. Michigan voters authorized casinos in Detroit through a 2010 ballot referendum that amended the state constitution to permit commercial gambling in the state's largest city.
Though much of the iGaming and sportsbook income is shared with the online casinos' third-party partners, the interactive haul was certainly enough to offset the slight retraction in 2022 brick-and-mortar play.
New Competition
Detroit casinos and their online casino platforms have new nearby competition after sports betting and iGaming began last year in Ontario. Detroit shares a border with Canada's most populated province, with Caesars Windsor operating just across the Detroit River.
Until last April, Canadians residing near the US border were required to venture into Michigan to place a legal sports bet. Now, anyone aged 19 and older in Ontario can easily place a sports bet on their phone.
Retail sports betting revenue for the Detroit casinos suffered greatly from the introduction of legal wagering in Ontario. In 2021, the Detroit sportsbooks won a combined $27 million from sports bettors. But last year, that number dropped to $18.8 million — a 30% loss.