First Look Inside Wolfgang Puck's Spago at Bellagio
Spago Las Vegas by Wolfgang Puck at Bellagio opens this summer, and we've got a first peek inside the new restaurant.
No, it doesn't reveal a lot, but it hints at the spectacular view and also give us an opportunity to scoop Eater Vegas, which is always a hoot.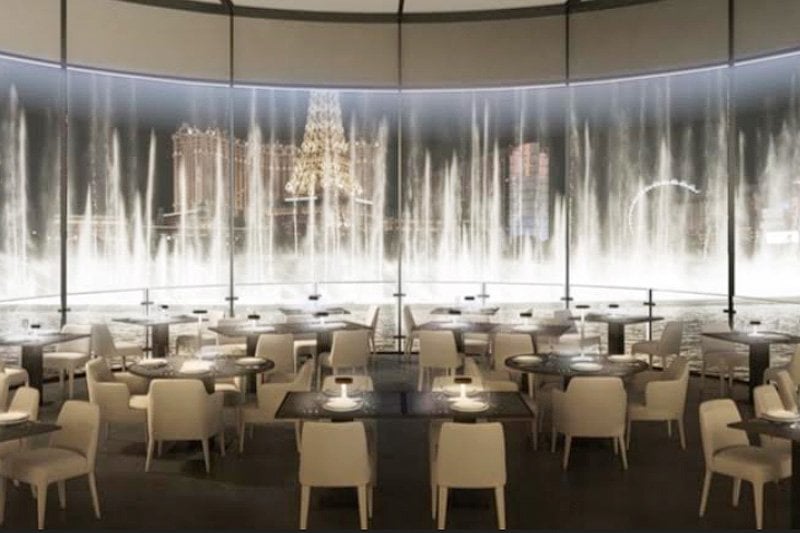 Spago, of course, was a fixture at the Forum Shops at Caesars Palace for years. That location closed in Jan. 2018.
Now, the groundbreaking restaurant will take up residence in the former Todd English's Olives.
That's where things get weird and super awkward, if you listen to the rumor mill, which we always do, especially if it involves sex.
So, the owner of Bellagio, MGM Resorts, cut ties with Todd English when he got into hot water related to sexual harassment allegations.
The company never said that publicly, of course, and also never mentioned it when they scrubbed English's name from the Todd English P.U.B. at Aria. Now, it's just The Pub.
So, now we've got Spago moving into the Olives space.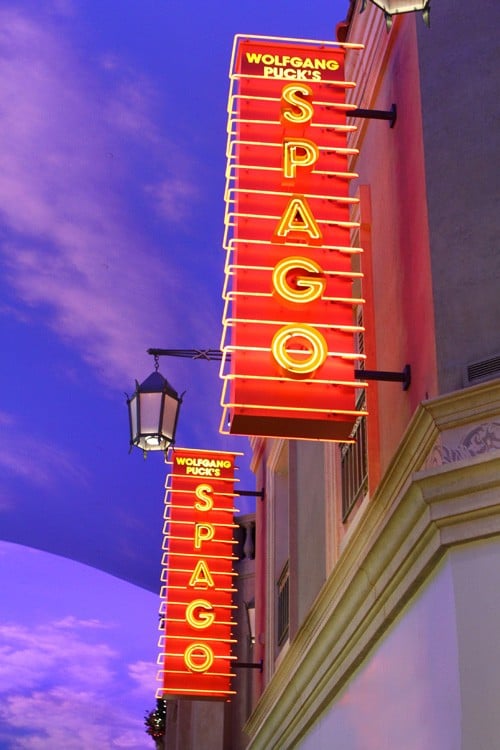 From what we hear, Mark Andalbradt will be the executive chef.
Those in the know, though, say Andalbradt has had his own struggles with avoiding mischief. It's rumored he was demoted at the Forum Shops Spago to a behind-the-scenes role at Cut at Palazzo (another Wolfgang Puck restaurant) for over-indulging and getting gropy with a member of the staff. Allegedly. Because lawyers.
Just when you thought that kind of crap doesn't fly in Vegas anymore.
You didn't actually think that, did you? You're adorable.
Spago is expected to open at Bellagio in May 2018, and it's bound to be a hit.
It's great to see an iconic Las Vegas restaurant getting a second chance, and here's hoping the restaurant's executive chef doesn't squander his.