William Hill Adds Support to Scientific Games Takeover of NYX
Posted on: December 10, 2017, 05:00h.
Last updated on: December 10, 2017, 12:30h.
The battle between Scientific Games and William Hill over the acquisition of NYX Gaming has seemingly come to an amicable conclusion, as William Hill is now providing support for the deal.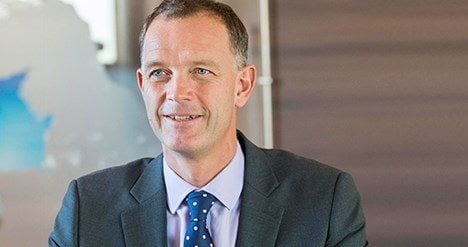 In a press release distributed on Wednesday, Scientific Games announced several developments that make its takeover of NYX likely to proceed without major incident.
Most notably, both NYX and Scientific Games were able to announce that they had entered into independent agreements with William Hill and AlpInvest Partners CoInvestments to support the announced acquisition.
In total, William Hill and AlpInvest control about 40.9 million ordinary shares of NYX, adding substantial support ahead of a planned December 20 shareholder vote on the deal.
Agreement Ends All Litigation Over Acquisition
In addition, all parties have entered into a settlement in which all sides have agreed to end all litigation against each other in relation to the proposed takeover.
Scientific Games and NYX had filed lawsuits in Nevada and New Jersey, respectively, claiming that William Hill was illegally trying to block the takeover in order to protect itself against potential competition in case sports betting were legalized in the United States.
The agreements appear to end the maneuvering that was taking place ahead of the shareholder meeting. According to NYX, the acquisition would only be prevented if 51 percent of shareholders did not approve of the takeover, and that the termination clause in place specifically excluded William Hill and its affiliates from taking part in the vote.
On their end, William Hill said they hadn't yet made a decision on where they stood on the proposed deal, but that they certainly wanted a seat at the table when the shareholders discussed the possible takeover.
At the same time, the sports betting giant worked to increase their influence at that table by converting its convertible preference shares to ordinary NYX shares.
As part of the latest round of agreements between the parties, William Hill has withdrawn its notice of conversion of those shares.
Contractual Rights, Future of Sports Betting Were Concerns for William Hill
The corporate maneuvering follows a September announcement in which Scientific Games agreed to purchase the entirety of NYX for just over $600 million. William Hill had several concerns about the deal, including some of its contractual rights that stemmed from NYX's purchase of OpenBet in 2016.
According to Phillip Bowcock, CEO of William Hill, those issues have now been resolved.
"These agreements safeguard William Hill's technology roadmap and relationship with NYX and end all legal action between the parties," Bowcock said.
The importance of this deal for all parties involved has been amplified due to signs that the Supreme Court of the United States may be leaning towards striking down the Professional and Amateur Sports Protection Act (PASPA), a decision which would allow individual states to regulate sports betting.
"We are pleased to expand our commercial relationship with Scientific Games in the US market which offers considerable potential should the Supreme Court ruling on the Professional and Amateur Sports Protection Act, which is expected next year, provide states with the power to regulate sports betting," Bowcock said.
Similar Guides On This Topic
Latest Casino Stocks:
Retrieving stocks data...
Retrieving stocks data...
Retrieving stocks data...
Retrieving stocks data...
Retrieving stocks data...