New Jersey Online Gaming Study Predicts Huge Growth Trend Will Continue in 2017
Posted on: February 5, 2017, 10:00h.
Last updated on: February 3, 2017, 12:54h.
New Jersey online gaming had its best year to date in 2016, and the future, at least according to one new study, is going to be even brighter.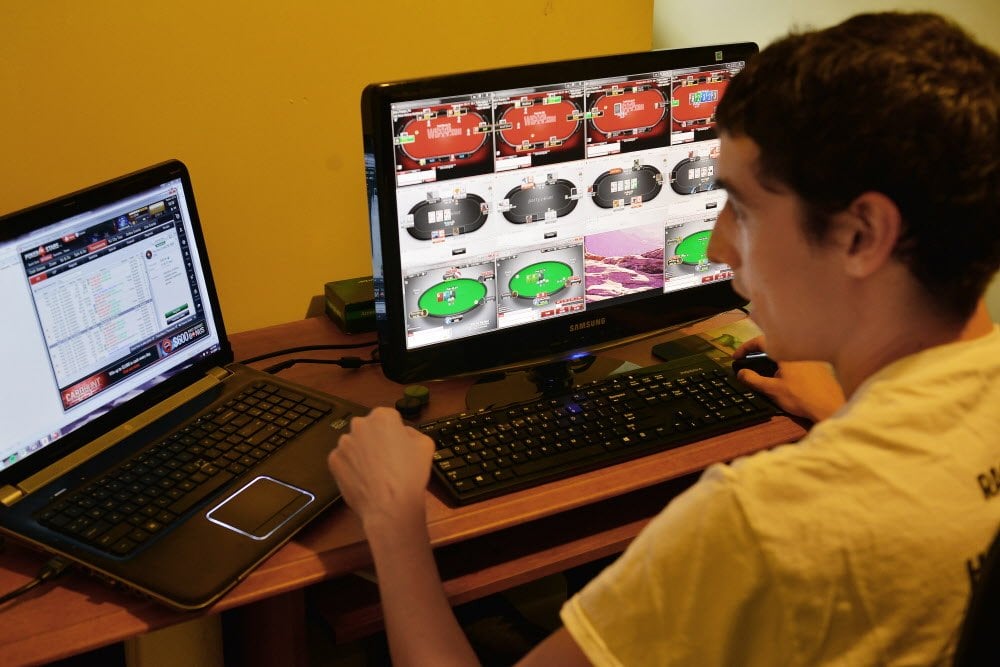 Internet gaming companies are being told to expect a revenues increase of 17 percent in 2017. Global gaming industry research group Eilers & Krejcik says online gambling in the Garden State will reach new highs in the 12 months ahead, despite the firm's prediction that digital poker will decline by six percent.
Best yet for Atlantic City is their prediction that online play is leading to more bets placed at the remaining seven land-based casinos.
"Increased integration between the online and live casino appears to be driving additional play and visitation at land-based properties," the Eilers & Krejcik study stated.
Good News or Bad News?
While the headline reads nicely for internet casino operators and the state's tax coffers, 17 percent, while strong growth, would actually be a slowdown in terms of annual percentage gain.
The New Jersey Division of Gaming Enforcement (DGE) reported total internet gaming in 2016 came in at $196.7 million. That's nearly $48 million more than the five land-based casinos that are invested in online gaming generated the previous year.
New Jersey online gaming companies saw total revenues surge 32.1 percent in 2016. But of course, even more growth on top of that record-setting performance is certainly a welcomed forecast.
The online poker story, however, is a different narrative. Sufficient player pools remain an issue, as New Jersey's isolated internet gaming environment requires poker players to be physically located within the state's borders.
The obvious solution would be for the DGE to form an interstate compact with either Delaware or Nevada, the other two states with legalized online poker. But their relatively small populations have made that an unattractive next step for gaming regulators.
On the latest weekly average traffic figures from PokerScout, New Jersey's three online poker rooms in operation, WSOP/888, PokerStars, and Party Borgata, have a combined occupied seats tally of just 345 players.
New Year, New Administration
Though the expectation is that New Jersey online gaming will continue to grow in terms of revenue, there's a looming concern over how President Donald Trump's White House might govern internet casinos.
The new commander-in-chief could do nothing, urge Congress to pass federal regulation to expand state iGaming, or, the more likely of the three, advise his US Attorney General-designee Jeff Sessions to reverse the 2011 Department of Justice's opinion on the Wire Act.
Fortunately for those who want to gamble online, Trump doesn't seem to have a big interest in tackling the issue. Though Sessions was asked during his Senate confirmation hearing about the DOJ's Wire Act interpretation that essentially gave states the right to authorize website gambling, the president appears to have larger fish to fry.
When asked by the Associated Press about internet gaming in September, Trump said he has "a lot of friends on both sides of the issue."
Similar Guides On This Topic