Wheel of Fortune Slots Player at Cosmopolitan Las Vegas Wins $1.3M Jackpot
Posted on: May 29, 2018, 10:30h.
Last updated on: May 29, 2018, 03:41h.
A progressive Wheel of Fortune slot machine jackpot was hit on Saturday at the Cosmopolitan of Las Vegas casino resort that paid a fortunate gambler $1,322,750.87.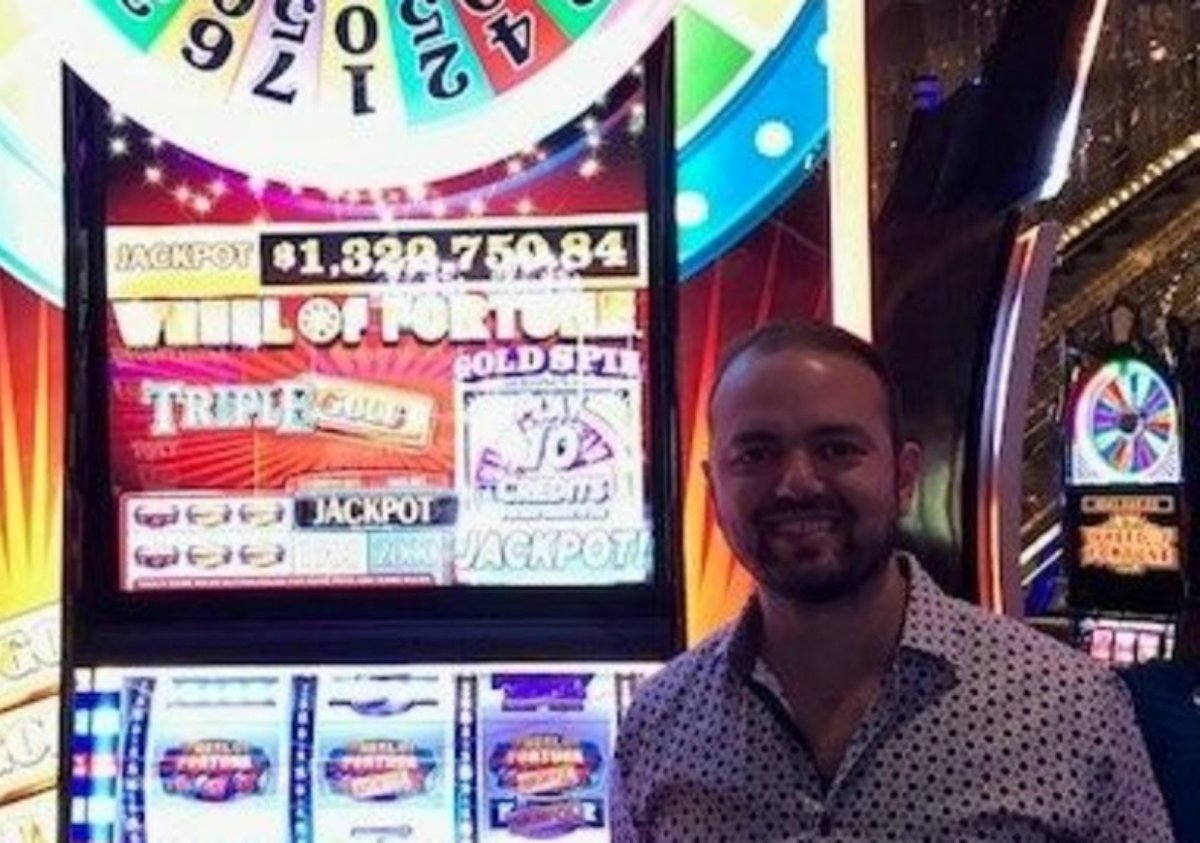 According to the Strip casino, a man visiting Las Vegas for a birthday and bachelor party with his two brothers won the progressive jackpot roughly 30 minutes after sitting down at the slot machine. The three brothers are reportedly Canadian citizens, which might complicate just how much of that $1.3 million will actually go home with them.
"He knows how to celebrate Memorial Day Weekend right – congrats," the casino resort said in a tweet.
Wheel of Fortune is a licensed slot machine manufactured by IGT. The Cosmopolitan nor IGT confirmed how much the lucky man had bet on the progressive.
Casino Taxes
According to TurboTax, gambling winnings, unlike income taxes, are not progressive. That means it doesn't matter if you win $10,000 or $1 million, the federal rate remains the same flat 24 percent. That's a one percent decrease from the previous 25 percent tax rate, which changed for the 2018 tax year.
Casinos are required to withhold 24 percent for the Internal Revenue Service (IRS) on winnings totaling:
$600 or more at a horse racetrack (if that is 300 times your bet)
$1,200 or more on a slot machine or bingo game
$1,500 or more in keno winnings
$5,000 or more in poker tournament earnings
Under federal law, the Cosmopolitan kept $317,460.20 of the Wheel of Fortune jackpot for the IRS, and issued the player a check for $1,005,290.67.
The one percent tax change for 2018 means the Canadian went home with an extra $13,227 than he would have, had he won in 2017.
In addition to the $1 million check, the casino also furnished the patron with a W2-G form with declarations of his gambling winnings. The document is used come tax filing to show the IRS that you've already paid taxes on the winnings.
The feds will keep their $317,000 grab on the win, but the unnamed Canadian might be able to reduce his tax liability when he's back home via a credit on paid foreign taxes on income received outside of Canada.
Jackpot Records
It was only last December that a Wheel of Fortune slot machine at the Cosmopolitan of Las Vegas paid out a large jackpot. Celebrating his 21st birthday with his first trip to Sin City, Aidan Gilbert of Arizona won $426,840 on the progressive just minutes after arriving in town.
In December 2012, a Cosmopolitan Wheel of Fortune machine hit a $1.359 million jackpot on a $1 wager.
While a million bucks is life changing for most, the jackpots are still relatively low compared to the richest hits in Las Vegas history. Last August, a California man won $11.8 million on a $3 bet while gambling at downtown's Fremont Hotel and Casino.
Las Vegas' biggest jackpot in city history has stood now for over 15 years (it's also the largest in US casino history). In 2003, a 25-year-old software engineer bet $100 on a Megabucks slot machine at the Excalibur that hit the jackpot on one in 16.7 million odds. The payout was $39,710,826.36.
Latest Casino Stocks:
Retrieving stocks data...
Retrieving stocks data...
Retrieving stocks data...
Retrieving stocks data...
Retrieving stocks data...