How Las Vegas Changed in 2018 in the Ongoing Wake of the Mandalay Bay Mass Shooting
Posted on: December 27, 2018, 06:00h.
Last updated on: December 12, 2018, 09:46h.
At one minute after 10 pm on October 1, 2018, the iconic marquee lights of the Las Vegas Strip went dark, as the city paid tribute to the victims of the Mandalay Bay shooting a year earlier.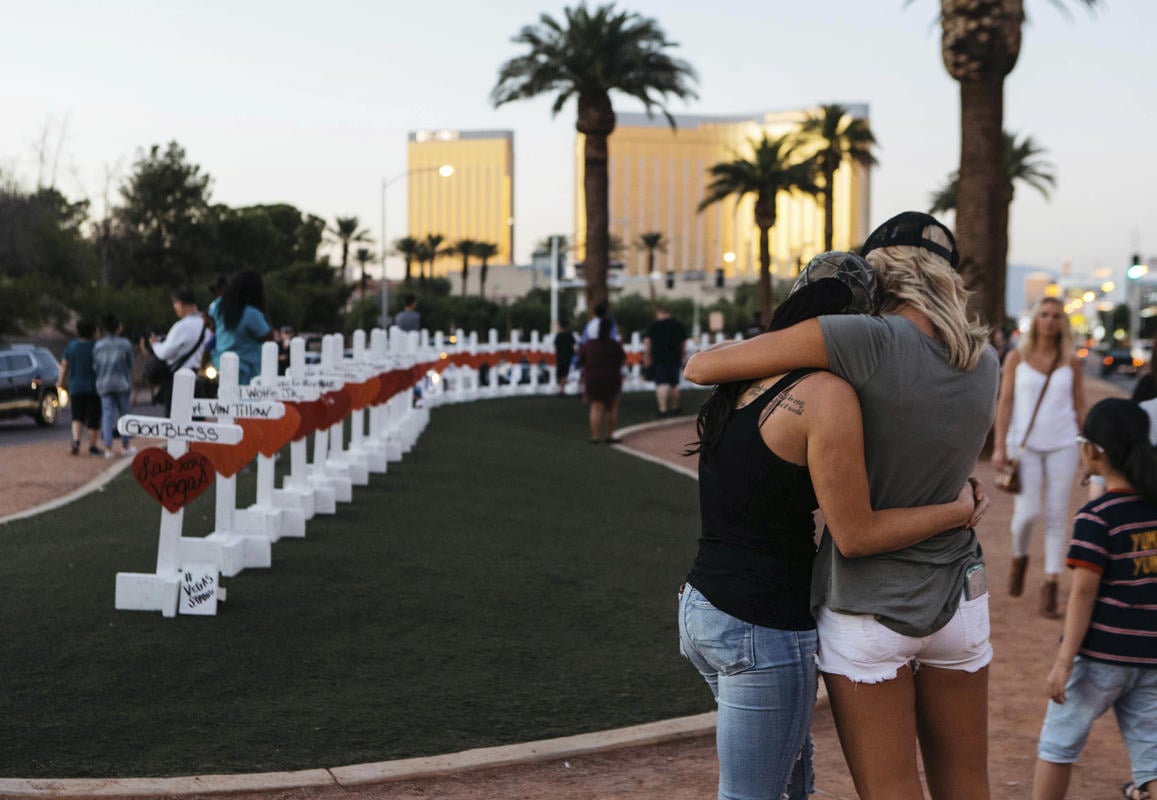 At candlelit prayer vigils across Las Vegas, the 58 people who lost their lives when a gunman opened fire on an open-air country music concert from a suite on the 32nd floor of the Mandalay Bay were solemnly remembered.
The worst mass shooting in American history had been unleashed on Las Vegas, leaving a city known for its "what happens here, stays here" slogan with some rethinking to do.
MGM Missteps
It was in this delicate climate that MGM Resorts International decided to sue thousands of victims of the shootings who had sued the gaming giant. The city's biggest employer said was not seeking damages from victims, but rather to protect itself from having to litigate suits in varying courts all over the country.
As the owner of both the Mandalay Bay and the land on which the concert was held, it was facing a growing number of lawsuits claiming it did not do enough to prevent shooter Stephen Paddock from stockpiling a cache of high-powered weaponry in his suite and ultimately shooting down on the Route 91 Harvest musical festival attendees below, which also resulted in more than 500 injuries, including many that were life-altering.
MGM wanted to group all this litigation together into one federal lawsuit, where it planned to argue that a seldom-cited federal law relating to acts of terrorism committed on private land protected it from the victims' claims. The backlash against MGM over the countersuits was immediate and angry, as #boycottMGM quickly began to trend on Twitter — and this time it was about more than just bloated parking and resort fees.
MGM ultimately failed in its bid to have litigation consolidated before a federal judge, and in late October, announced it was seeking mediation to settle with the victims.
Is Las Vegas a Soft Target?
The question of whether MGM "could have done more" may well remain unanswered — at least within the judicial system. More pertinent now is what's changed since the shooting, and are MGM and other Las Vegas casinos doing enough to ensure it doesn't happen again?
Security has always been a thorny subject for the Nevada casino sector, which is notoriously tight-lipped about its own policies and procedures. But the shooting changed this to some degree, as it became a necessity for operators to visibly reassure customers of their safety and show that actions were being taken.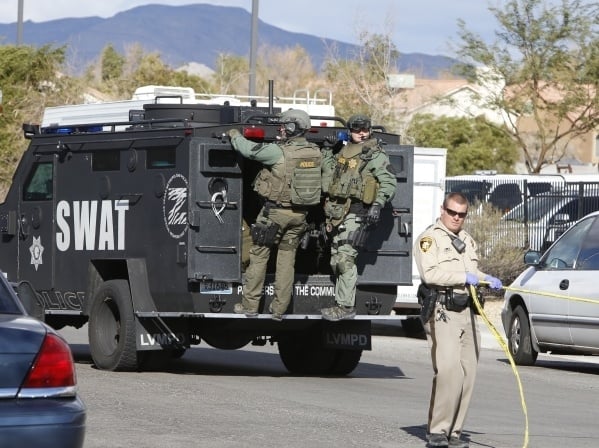 Immediately after the shooting, some high-profile properties made conspicuous security changes. Wynn Resorts stationed guards at the entrance to the building to scan visitors and their bags, for example. The Mandalay Bay placed 24-hour guards by the elevator banks.
Las Vegas has long been identified as a "soft target" for terrorism — but it took a homegrown killer with no clearly identified motive ever established for the killings — for the city to make some definitive changes.
Some, of course, were already underway, like the hundreds of bollards going up around the Las Vegas Strip to protect pedestrians from the vehicle attacks like ones that had taken out victims in recent years. Now 27-year-old Lakeisha Holloway was charged with driving her car into 37 people walking on the Strip between Planet Hollywood and Paris Las Vegas back in December 2015.
Her trial has been delayed several times and it's unclear if it has now been pushed into 2019.
Disturbing Signs
Many victim lawsuits criticized MGM for allowing Paddock to lie low in his room for three days with a "do not disturb sign" on the door, as he planned his murderous spree.
In its aftermath, many operators openly changed their policies. Boyd Gaming led the way, announcing that guestrooms would be checked every 48 hours, Caesars said 48 hours, while Wynn outdid them all, announcing that a "do not disturb" sign will only keep staff out for 12 hours.
Meanwhile, casino workers' union Local 54 tried unsuccessfully to pressure Caesars into ensuring security staff, rather than housekeeping, would conduct welfare checks on the rooms.
Behind the Scenes
While it was important to demonstrate heightened security in the wake of the tragedy, much of this was optics. Airport style security checks upon checking into a hotel in Vegas go against the very laissez-faire talking points upon which tourism is built in Sin City.
More discreet deployments — such as improved facial recognition technology — are beginning to kick in, although everyone agrees that even the best of that wouldn't have stopped Paddock, who had no criminal record and was a known high-roller to several casinos in town.
Investigating by the Las Vegas Review-Journal suggested these less-tangible changes were slowly taking place. By sifting through scores of LinkedIn pages, reporters figured out that both Caesars and MGM had put together civilian armed-response units, drawn from former members of the military and highly trained law enforcement SWAT teams.
Faster action by first responders may be the best way to minimize carnage. A report by Washington-based security consultancy AS Solution found that the average duration of a shooting rampage is 10 minutes, while it takes law enforcement an average 12 to 15 minutes to arrive at the scene.
The casinos new civilian first-responders will be based on casino premises and will aim to neutralize a threat before it has time to escalate.
Latest Casino Stocks:
Retrieving stocks data...
Retrieving stocks data...
Retrieving stocks data...
Retrieving stocks data...
Retrieving stocks data...