Virgin Brand to Roll Into Las Vegas Via Planes, Trains and Casino Hotel
Posted on: April 15, 2019, 07:44h.
Last updated on: April 16, 2019, 07:46h.
Not content with an impending Las Vegas casino and transatlantic passenger planes landing daily at McCarran International, billionaire Richard Branson also wants to bring his Virgin Trains USA brand to Las Vegas, via southern California.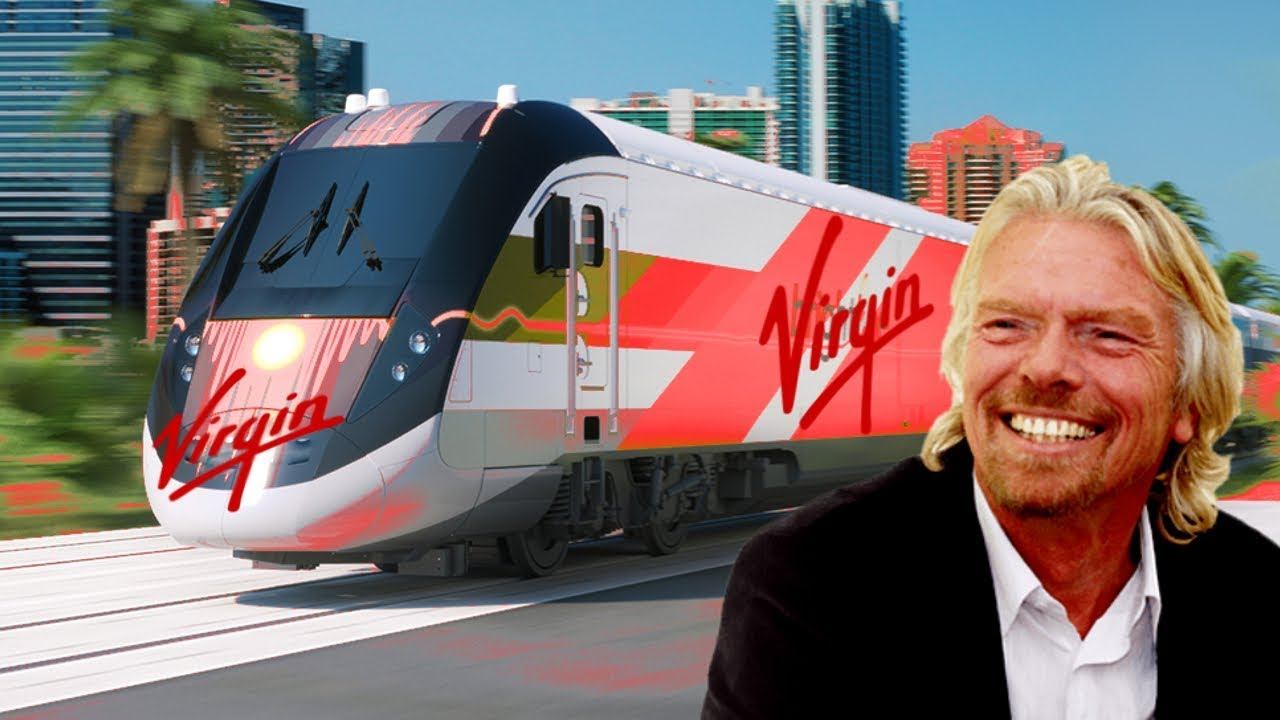 Branson launched the brand in Florida earlier this month after investing in trainline company Brightline, which triggered the rebrand to Virgin. The first Virgin trains are now running between Miami and West Palm Beach with a single stop at Fort Lauderdale, and a plan to extend the line to northwards to Orlando already in the works. Virgin has operated a trainline in the UK, since 1997.
But two months before it changed its name, Brightline acquired Xpress West, a private company that has been working since 2005 to build a $7 billion, 185-mile track between Victorville in Southern California and Las Vegas, which would create a rail link between Los Angeles and Las Vegas.
Trains currently run from Los Angeles to Victorville, but the only way to continue the journey to Las Vegas using public transport is by bus.
Virgin Territory
The company is planning to purchase 38 acres of land as close as possible to the Las Vegas Strip. Speaking to the Las Vegas Review-Journal this week, Virgin Trains USA president Patrick Goddard said he hoped the train station in Las Vegas would develop into an intermodal hub.
Once you build this connector between two large destinations, you end up getting approached by both public and private agencies that want to create further connectivity within those subhubs," he said. "We expect the same thing to happen between LA and Vegas."
Goddard said he expected to have secured full financing and be "shovel-ready" for the Las Vegas project by the end of the year.
Extra Virgin
Virgin Atlantic operates six direct flights a week between London's Gatwick Airport and McCarran International and two from Manchester, England. Last year, Virgin Hotels joined forces with a group of hedge funds and property developers to acquire the Hard Rock Las Vegas, which is due to morph into the first Virgin-branded casino in November 2020. The group will spend $200 million revamping the property
"We want to have some sort of relationship with Virgin Trains and the Virgin Hotel there — as well as every other hotel in Vegas," Branson told LVRJ.
"There's no question that we send a lot of people to [vacation] in Vegas on Virgin Atlantic and a lot of those people want to go on to Los Angeles," he added.
Similar Guides On This Topic