Casinos in Vietnam to Begin Welcoming Some Locals in Effort to Spur Development
Posted on: November 20, 2017, 04:00h.
Last updated on: November 21, 2017, 03:40h.
Vietnamese casinos are barred from allowing local citizens to access their gaming floors, but a government advisor reveals this week that the longstanding policy will change next month.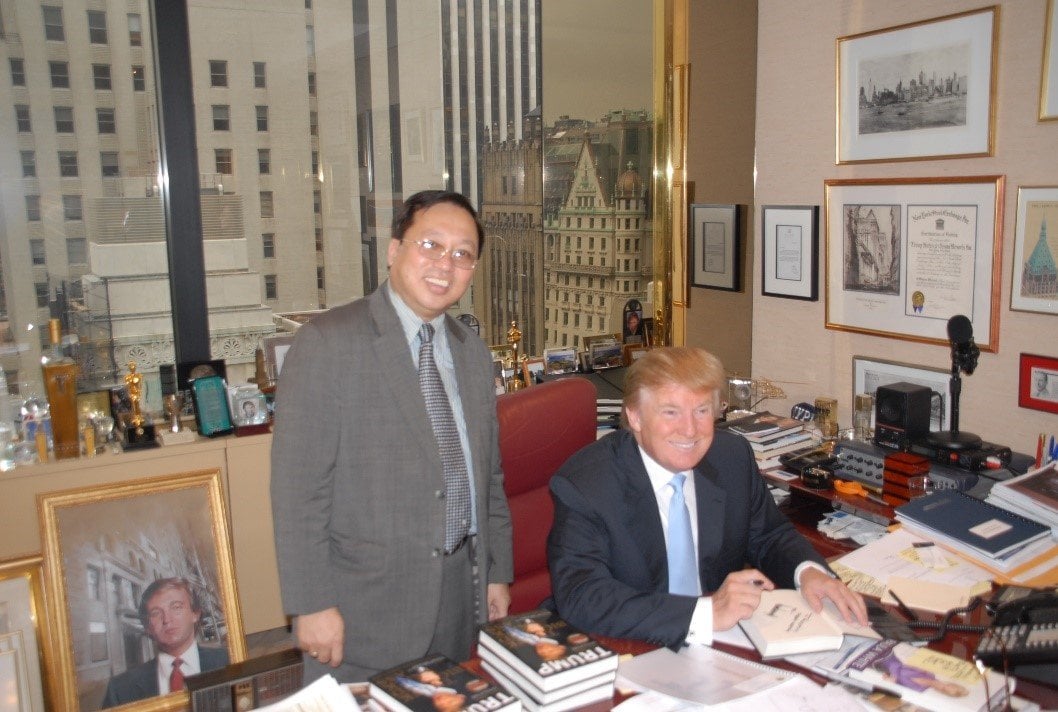 Augustine Ha Ton Vinh, a government advisor to Vietnam who's helping to shape the country's integrated resorts regulations, said during a gaming discussion moderated by GGRAsia that two casinos will initially welcome Vietnamese citizens. But residents must first meet an income requirement.
The locations are two integrated resorts being developed in Van Don and on Phu Quoc Island. The only problem is that both casinos aren't open.
The Van Don entertainment complex, currently known only as a "high-end hotel and resort," is currently under construction. The $2 billion venue is scheduled to open in 2025. The $4 billion Corona Resort and Casino will commence operations much sooner. The property is expected to open next spring.
Vietnamese citizens will be permitted entry into the Corona casino in 2018 after they become "qualified locals" and obtain an ID displaying them as such. The economic requirement will mandate that locals earn at least VND 10 million ($445) a month.
While that would put an American citizen well under the 2017 federal poverty level of $12,060, in Vietnam, that represents the upper class. Average annual income in Vietnam was $2,200 last year.
Vietnam is home to almost three dozen casinos, but the vast majority of them are small gaming facilities inside hotels that feature just a few slot machines and table games. The first full-fledged integrated casino resort to open was the Grand Ho Tram Strip in 2013.
Betting on Vietnam
The Vietnamese government has been deliberating whether to allow its own people entry into casinos for nearly a decade. Desperately seeking new foreign investment and tax revenue, federal officials are apparently moving forward with partially lifting the casino ban.
Major domestic casino operators like Las Vegas Sands, and international firms such as Malaysia's Genting Group, have been actively monitoring the Vietnamese gaming market. With over 2,100 miles of coastline, a growing economy, and a population of almost 95 million, which is the 15th most populated country in the world, Vietnam liberalizing its locals ban might generate new enthusiasm.
Japan is expected to soon reveal its gambling bill to license two integrated casino resorts. Companies that don't receive a license there might look to Vietnam as option B.
Junkets Could Prove Critical
Vietnam doesn't have the luxury of being home to dozens of major corporations like Japan and China that routinely bring in thousands of travelers to the country. That's why Vinh believes the nation's emerging integrated casino market might need to employ junket operators to bring wealthy travelers from Southeast Asian countries to Vietnam.
"The Vietnamese government and Vietnamese travel agencies have no experience in gaming," Vinh explained at the gaming discussion. "They have to rely on the junkets to provide players by bringing them via chartered flights from Macau."
A concern, however, is that China prevents the marketing of gambling to its citizens. Australia's Crown Resorts found that out the hard way when several of its employees, including VIP executive Jason O'Connor, were detained for 10 months for promoting gambling charges last year.
Similar Guides On This Topic