VICI Properties, Casino Landlord, Boosts Dividend 6.4%
Posted on: September 7, 2023, 05:26h.
Last updated on: September 8, 2023, 02:11h.
VICI Properties (NYSE: VICI), the largest casino landlord in the US, announced Thursday it is increasing its quarterly dividend to 41.5 cents a share from the current rate of 39 cents.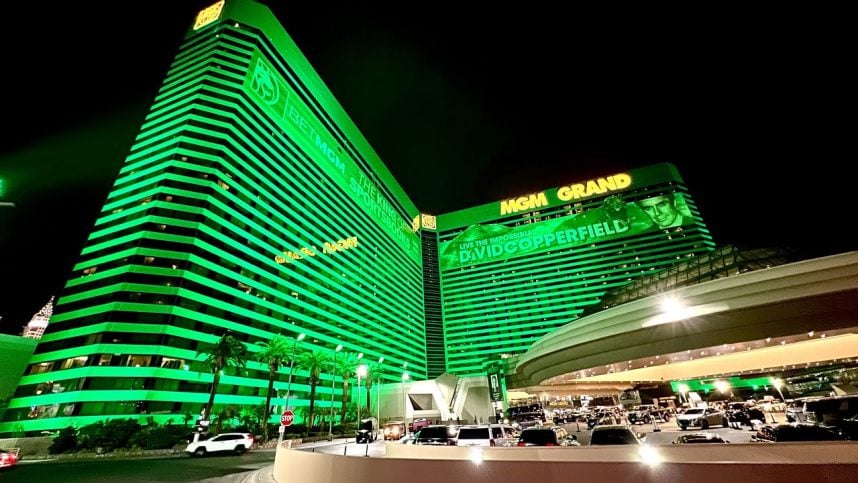 That means the Caesars Palace owner's annual payout will rise 6.4% to $1.66 from $1.56 per share. The news arrived a day after VICI closed on the previously announced purchase of the real estate of a quartet of Canadian gaming properties. Those venues will continue to be operated by Colorado-based Century Casinos (NASDAQ: CNTY).
The dividend will be payable on October 5, 2023 to stockholders of record as of the close of business on September 21, 2023," according to a statement issued by the real estate investment trust (REIT).
New York-based VICI, a member of the S&P 500, owns the real estate assets of 54 gaming venues across the US and Canada. The stock closed today with a dividend yield of 5%, or 74 basis points over the yield found on 10-year Treasurys.
VICI Fast Becoming Dividend Growth Story
Dividends are always nice, but this style of investing is best deployed over long time horizons, meaning steady payout growth is essential to positive outcomes for investors.
VICI is answering that call. Today's dividend hike by the Venetian owner arrived nearly a year after an 8.4% payout lift and represents the sixth consecutive year in which the REIT increased its dividend since it was spun out from Caesars Entertainment in 2017.
Through a series of smart acquisitions, VICI is now the largest landlord on the Las Vegas Strip. It owns the real estate of Caesars Palace and the Venetian and the property assets of nearly all of the Strip venues operated by MGM Resorts International (NYSE: MGM). The exceptions are Bellagio and Cosmopolitan.
While the Strip accounts for more than 40% of the REIT's rental income, VICI is geographically diverse as it owns gaming real estate in 15 states, including Nevada and Canada.
VICI Dividend Hike Keeping Pace with Rival
With today's dividend news, VICI keeps pace with rival Gaming and Leisure Properties (NASDAQ: GLPI), the only publicly traded gaming REIT.
On Aug. 31, Gaming and Leisure Properties announced its second payout increase this year to go along with a previously announced special dividend. Gaming and Leisure's dividend yield is 104 basis points above VICI's, but the latter has been the better-performing stock this year.
While the two REITs operate in the same space, the pair has marquee differences. As measured by market capitalization, VICI is roughly two-and-a-half times larger than its rival. For its part, Gaming and Leisure has significantly less exposure to the Las Vegas Strip than does its competitor.