Gaming and Leisure Properties to Join S&P MidCap 400 Index
Posted on: September 1, 2023, 05:32h.
Last updated on: September 4, 2023, 02:25h.
Gaming and Leisure Properties (NASDAQ: GLPI) earned an important index as Standard & Poor's (S&P) announced late Friday that the stock will be promoted to the S&P MidCap 400 Index.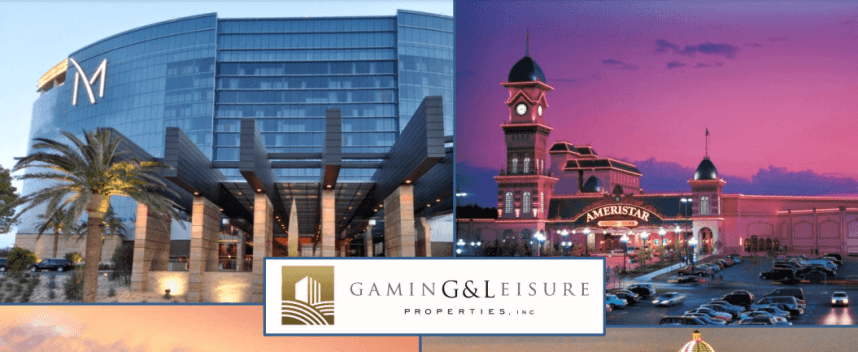 The gaming real estate investment trust (REIT) is one of 10 stocks being elevated to the mid-cap benchmark from the S&P SmallCap 600 Index. While there's some debate, the standard definition of mid-cap equities is those with market values of $2 billion to $10 billion. At today's close, Gaming and Leisure had a market capitalization of $12.45 billion — far too large for the small-cap index.
The changes ensure each index is more representative of its market capitalization range. All companies being added to the S&P MidCap 400 are more representative of the mid-cap market space, and all companies being added to the S&P SmallCap 600 are more representative of the small-cap market space," according to S&P Dow Jones Indices.
Gaming and Leisure Properties will join the mid-cap index prior to the open of U.S. markets on Monday, Sept. 18.
Why it Matters for GLPI Investors
With its inclusion in the S&P MidCap 400 Index, GLPI shares will be on the radars of a broader set of institutional investors.
All active fund managers that benchmark to that gauge will need to purchase shares of the slot machine maker. Likewise, passive funds, including exchange-traded funds (ETFs) that follow that index, will also need to add the gaming stock.
Indeed, there are some massive ETFs that track the mid-cap gauge. For example, the SPDR S&P MIDCAP 400 ETF Trust (NYSEARCA: MDY) has $19.74 billion in assets under management, while the iShares Core S&P Mid-Cap ETF (NYSEARCA: IJH) has $74.67 billion in assets. The Vanguard S&P MidCap 400 ETF (NYSEARCA: IVOO) had $1.7 billion in assets as of July 31.
In other gaming-related indexing news, private equity behemoth Blackstone (NYSE: BX), the owner of the real estate of several well-known Las Vegas Strip casino resorts, is joining the S&P 500.
News Caps Busy Week for GLPI
News of the stock's upcoming inclusion in the S&P MidCap 400 Index capped a busy week for Gaming and Leisure. On Tuesday, the REIT announced it's paying $100 million for the real estate associated with the Hard Rock Casino development in Rockford, Ill.
On Thursday, the company announced it is increasing its quarterly dividend by a penny a share to 73 cents, marking its second payout increase this year. The stock, which is down 8.54% year-to-date, sports a dividend yield of 6.07%.
"The dividend is payable on September 29, 2023 to shareholders of record on September 15, 2023. The third quarter 2022 cash dividend was $0.705 per share of the Company's common stock," according to a statement issued by the Pennsylvania-based REIT.