Vermont Sports Betting Bill Introduced to Allow Online Wagering
Posted on: February 1, 2023, 03:53h.
Last updated on: February 2, 2023, 10:48h.
Vermont sports betting is one step closer to becoming legal in the Green Mountain State. That's after legislation to authorize such gambling was introduced this week in the Montpelier capital.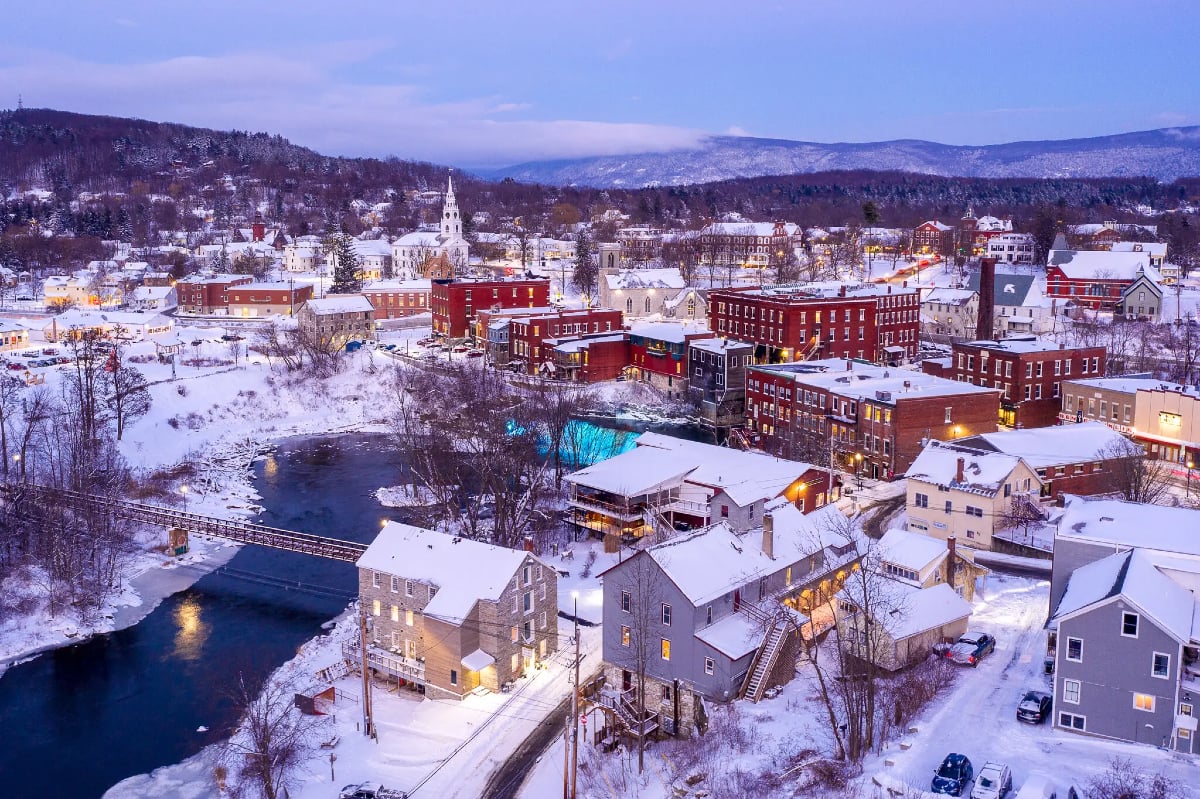 Filed by state Rep. Matthew Birong (D-Addison 3) and cosponsored by six Democrats and three Republican representatives, House Bill 127 seeks to bring legal sports betting to Vermont. If HB127 is passed and signed into law by Gov. Phil Scott (R), the Vermont Department of Liquor and Lottery would regulate legal sports gambling online.
Since Vermont doesn't have commercial or tribal casinos, racinos or pari-mutuel wagering facilities, Birong's sports betting bill would allow licensed sportsbooks to operate only on the internet. Birong, a Vermont native, believes regulating sports betting is in the state's best interest, as it would provide consumer protections, flush out underground bookies, and generate new tax revenue.
The conversation around sports wagering is similar to that of cannabis — get it out of the dark markets, provide consumer protection, and capture the revenue," Birong stated.
Last month, the legislature's Sports Betting Study Committee suggested the state legalize and regulate sports gambling. The bipartisan committee concluded that a regulated market would be safer for consumers than local bookies and offshore online websites that currently cater to sports bettors.
HB127 has been directed to the state's House Committee on Government Operations and Military Affairs for initial consideration. Birong is the vice chair of the committee.
Mixed Reception
Vermont remains one of the most restrictive states when it comes to gaming. The only forms of gambling currently permitted are the Vermont Lottery and small games of chance that charities and nonprofits are allowed to operate.
Some state lawmakers believe it's time to allow certain forms of gambling to keep money in the state. Many Vermonters travel to neighboring Massachusetts and New York to place their sports bets and gamble at commercial casinos.
Scott is among Vermont's politicians who support bringing legal sports betting to the state.
"It's being done here in the state and we just need to find a path forward that we can provide for the protections necessary to make it viable for us and for Vermonters," Scott said last week.
But other powerful lawmakers, including Democratic House Speaker Jill Krowinski, aren't so sure.
Krowinski said in December that she needs to see more data and "have a better understanding" of sports betting before she would form an opinion.
Legislative Authority
Vermont last expanded gaming in 1976 with its lottery. Legalizing betting on sports will be considerably easier since the expansion wouldn't require a ballot referendum. That's because this type of gaming would fall under the scope of the lottery.
However, the legislative path forward will be complicated. Krowinski has said the House will need to include considerable consumer protections to limit societal harms in order for a sports betting statute to gain adequate support.
Birong's sports betting bill has some of those protections. He crafted the statute based on the study committee's recommendations.
The legislation would authorize a minimum of two, but not more than six, online sportsbook operators. The sportsbooks would be required to collectively direct 2.5% of their sports gambling revenues a year — or a minimum of $250K — to a newly formed Responsible Gaming Special Fund.
Birong's bill would set the tax rate on sportsbook operators later. The study committee in December recommended a 20% tax on online operators — mimicking the online sportsbook tax rate in Massachusetts.
Most Read