VEGAS MYTHS BUSTED: Celine Dion Helicoptered to and From Caesars Palace
Posted on: June 5, 2023, 08:03h.
Last updated on: October 28, 2023, 07:48h.
Celine Dion has suffered enough misfortune. A rare degenerative neurological disease, Stiff Person's Syndrome, has thrust the Canadian superstar back into the spotlight, causing the cancelation of all musical activity in her foreseeable future.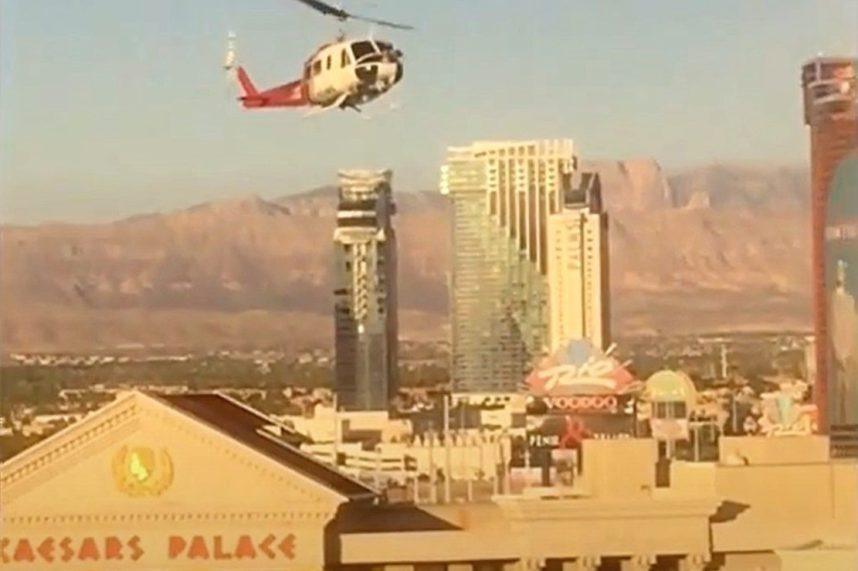 It's time to cut her a break and, once and for all, put to rest a mean myth that has dogged her legacy for 20 years.
In 2002, Dion and her late husband, René Angélil, built a $5 million home in Lake Las Vegas, a  secluded community in Henderson, Nev.. It's where Dion reportedly continues to live with their three children, and it's only 20 miles from Caesars Palace.
Did she really helicopter back and forth from this home to the roof of Caesars during the first of her two Las Vegas residencies, from 2003 to 2007?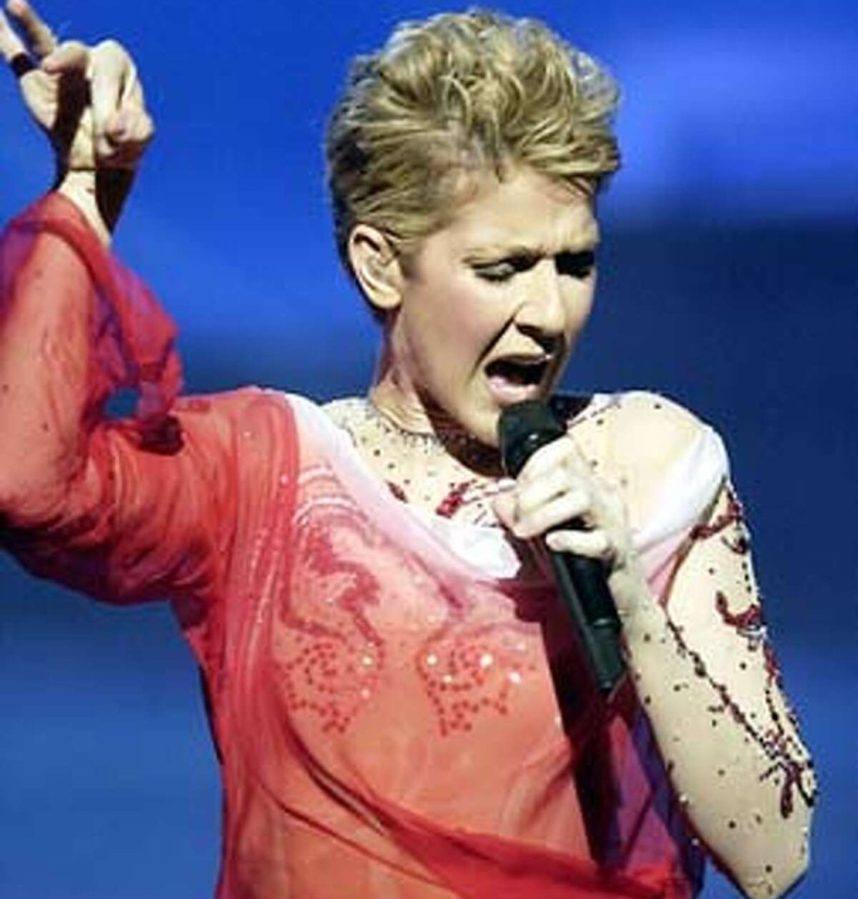 Such a diva-like move seemed reasonable at the time, considering that Dion's first residency was every bit the Las Vegas game-changer that its title, "A New Day," suggested.
It was the first concert residency masterminded by a famous director (Franco Dragone, formerly of Cirque du Soleil).
It was housed in a 4,000-seat theater, the Colosseum, custom-built for Dion to the tune of $90 million.
And Dion's initial three-year contract promised to pay the singer a record-breaking $80K per show. Her contract was extended two more years after that, no doubt for an even higher payday.
Jealous Much?
Las Vegas had never seen anything like it, and not everyone in Las Vegas was happy to see it. Specifically, a close-knit group of Strip headliners at the time, including Wayne Newton and Sheena Easton, worked tirelessly to keep their names above the $9.99 buffet specials on their resort marquees.
These headliners, who met regularly for dinner and gossip at a Ruth's Chris steakhouse in town, were reportedly less than thrilled with the idea of the top-selling female recording star of all time waltzing into town to claim such spoils without putting in what they saw as the required work.
This lady is like an extraterrestrial, landing her spaceship here for a few years, sucking up all the oxygen and then flying away," a March 16, 2003, Newsweek story quoted a "big-name Vegas headliner" that it refused to name. "You'll never see her showing up at other people's openers and that sort of thing.
"She's just not Vegas."
Such sentiment likely went on to feed the rumors that Dion lip-synced parts of the show and that her ticket sales were soft because ticket prices were too high. In reality, "A New Day" went on to gross $385 million by the end of its five-year run, based on nearly 3 million people paying an average ticket price of $135. It remains the most successful concert residency of all time.
Near, Far, Wherever You Are
The same Newsweek article was the source of Dion's mythical heli-commuting.
"Plans to commute by helicopter were nixed after neighbors objected," its author claimed in an off-handed remark designed to cleverly set up this next piece of info: "Celine will  fly — OK, there's a cable or two involved — but in front of the world's largest LED screen and above a half-acre stage."
Despite the fact the Newsweek story stated that no Celine-chartered choppers ever flew, just the idea of diva Dion flying just to save 20 commuting miles took off much like the imaginary helicopters themselves.
It even prompted questions from Larry King when Dion appeared on his CNN talk show, both on Nov. 7, 2004, and on Feb. 15, 2010. The late host, who famously prided himself on not prepping for his interviews in advance, was apparently unaware, both times, that the Celine flights weren't a thing.
"I don't know who started this thing," Dion told King the first time he asked. "It's never been an issue for me to take — we live 30 minutes away from here. We have a chauffeur."
At the time, Dion blamed "the press" and "the people in the industry" for the rumor.
"They need to try to find things to get it even more — it's spicy enough, they need to add more curry sometimes to the stuff. It's not hot enough, you know. It's nothing. It was just a little something in a newspaper."
Titanic Lie
Obviously, a celebrity denial doesn't rise to the level of myth-busting proof. But whether the flights actually occurred is easy enough to disprove by circumstantial evidence. "A New Day" consisted of 714 shows. That's a total of 1,428 supposed helicopter flights.
Not a single photo has ever surfaced, anywhere on legacy or social media, of Dion boarding or deplaning from Caesars' rooftop helipad, or coming in for a landing at Lake Las Vegas in front of neighbors who were supposedly ticked off by the disturbance and would have had every reason to photograph it.
But the real question is whether plans for the flight path were ever actually floated by her neighbors, who then objected to them. Casino.org asked the Lake Las Vegas Master Association to comment on the matter. Unfortunately, but understandably, it refused because of its policy never to publicly identify any of its residents out of respect for their privacy.
But we don't even need their help. This myth collapses under the weight of a single truth, confirmed for Casino.org  by a Caesars security member, that no one apparently bothered fact-checking before …
Caesars Palace has never had a helipad.
Look for "Vegas Myths Busted" every Monday on Casino.org. Click here to read previously busted Vegas myths. Got a suggestion for a Vegas myth that needs busting? Email corey@casino.org.