Cashless Gaming Not a Hit With All Gamblers, New Research Claims
Posted on: October 5, 2023, 06:46h.
Last updated on: October 5, 2023, 01:23h.
Cashless gaming is found at casinos around the world, including in Las Vegas, and some regions, like New South Wales, Australia, want to make it mandatory. But new research shows that many gamblers aren't yet ready to jump on the cashless bandwagon.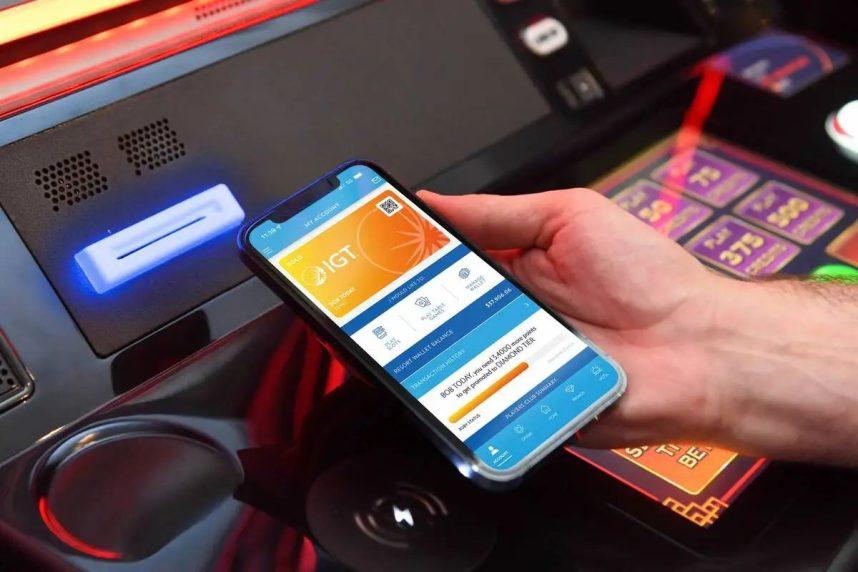 In a recent study conducted by a group of scholars, findings suggest a potential hesitation among players to embrace cashless gaming technology because of concerns related to privacy and effectiveness. The study sheds light on the growing debate surrounding the integration of cashless systems in the gaming industry.
The scholars determined that a significant percentage of players expressed reservations about adopting cashless gaming technology. Privacy concerns emerged as a primary factor influencing this reluctance.
Players were apprehensive about the potential implications of sharing personal and financial information within a cashless gaming system. The concept of data theft through cybercrimes is also a consideration.
An Invasion of Privacy
The research only sampled a very small portion of the gambling population. Conducted in Australia, it surveyed just 26 electronic gaming machine (EGM) gamblers.
One of the key statistics revealed in the study is that many participants cited privacy as a major reason for their reluctance to engage with cashless gaming technology. To some of the participants, cashless is a complete invasion of privacy.
Whereas inserting coins or bills into a slot or EGM has a perceived layer of anonymity, cashless means that every transaction can be tied to the player. This underscores the importance of addressing privacy issues to encourage wider acceptance and adoption of these systems.
Effectiveness concerns also played a role in shaping players' attitudes toward cashless gaming. Some participants in the study questioned the reliability and efficiency of cashless systems, expressing doubts about the seamless functionality of these technologies.
A few also cited concerns related to the effectiveness of cashless transactions in gaming environments. There was a sense that, contrary to the intended goal, cashless gaming might induce them to gamble more.
More Research Needed
These findings come at a time when the gaming industry is actively exploring and implementing cashless solutions to enhance player experiences and streamline operations. Proponents of cashless gaming technology say it has the potential to offer convenience and efficiency, reducing the reliance on physical currency and minimizing transaction times.
Industry experts believe that understanding and addressing player concerns is crucial for the successful integration of cashless gaming technology. Striking a balance between convenience and ensuring robust privacy measures will be essential for gaining the trust of players and driving widespread adoption.
Gaming operators and technology providers are urged to take these findings into consideration when developing and implementing cashless solutions. By prioritizing privacy and addressing effectiveness concerns, the industry can create a more inclusive and secure gaming environment for players.
Regulators and responsible gambling proponents like cashless gaming technology because it provides greater control over how gamblers spend their money. However, as long as there exists the possibility that it can be manipulated for nefarious means, cashless, despite its everyday uses in all facets of life, will have difficulty in the gambling space.