Maryland Sportsbooks Submit Diversity Plans, but Licenses Can't Be Revoked on Regulatory Condition
Posted on: January 19, 2023, 12:47h.
Last updated on: January 19, 2023, 03:04h.
Under state law, Maryland sportsbooks are required to submit diversity plans to the state's Sports Wagering Application Review Commission (SWARC). The blueprints of how each operator will increase diversity among its organization must be received by the state within 30 days of its license being awarded.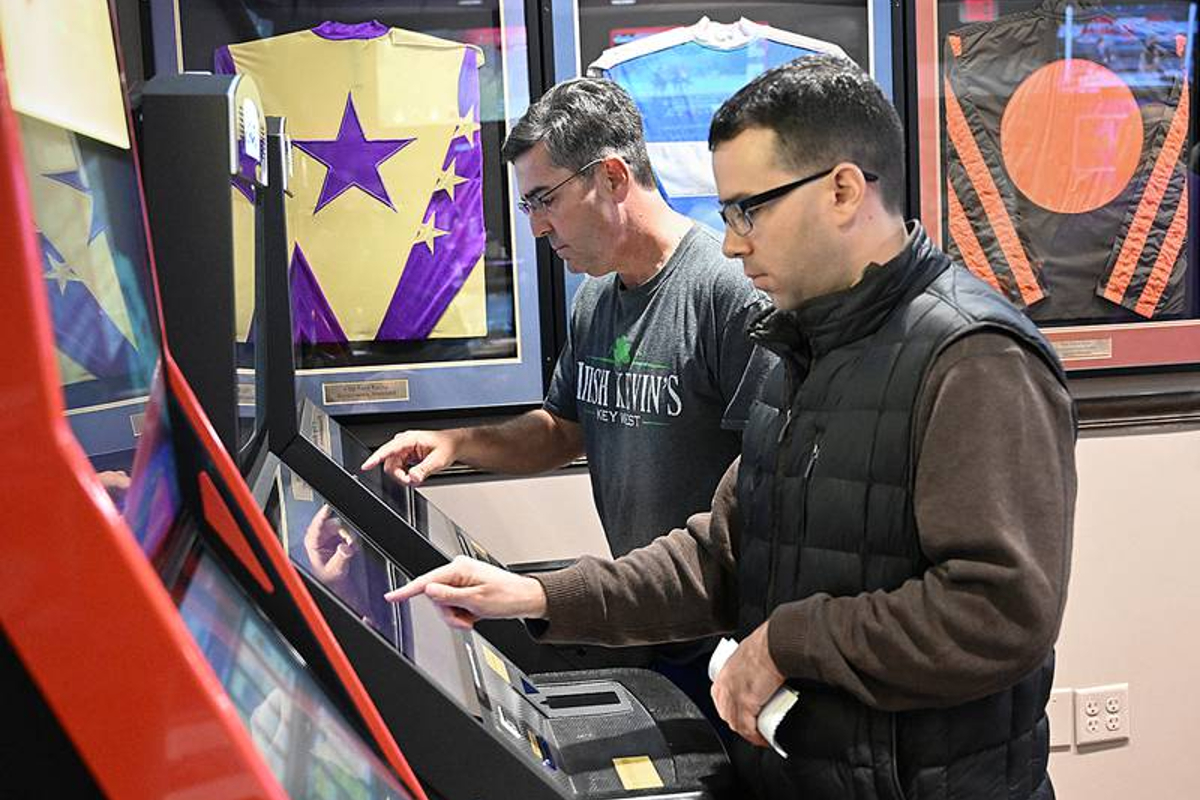 SWARC recently posted the initial batch of diversity plans fielded by the state to its website.
The submissions consist of minority hiring blueprints from 10 online sportsbook operators in Maryland, including Bingo World, BetMGM, DraftKings, Horseshoe Casino Baltimore (Caesars Sportsbook), Greenmount OTB (BetParx), Long Shot's (Betfred Sports), Washington Commanders (Fanatics), Hollywood Casino Perryville (Penn Interactive), Live! Casino & Hotel (FanDuel), and Riverboat on the Potomac (PointsBet).
Maryland's sports wagering legislation was innovative in its provisions encouraging diverse participation in this new Maryland industry," said SWARC Chair Tom Brandt. "To that end, there is some real substance in the plans that we've approved."
SWARC issued the mobile licenses for the 10 entities in November. The diversity plans were made public by the state on Wednesday.
Casinos Exempt
Maryland voters authorized sports betting by amending the state constitution through a November 2020 ballot referendum. Six months later, Gov. Larry Hogan (R) signed off on a bipartisan compromise on how sports gambling would operate in the state.
In-person sportsbooks opened in December 2021 at five of the state's six commercial casinos. But the gaming industry was forced to wait almost a year for SWARC to finalize online sportsbook regulations and issue internet licenses.
After the industry and state lawmakers, including Hogan himself, urged SWARC to expedite its processes, the sports wagering committee developed a path to a swifter launch. SWARC redirected criticism back to the legislature, which required that the state open its sports betting industry in an equitable manner.
A condition of the sports betting bill was that a review is conducted to determine what sort of disparity the state's casino industry has previously inflicted on minorities. It will also examine how sports betting might provide reparations.
But the disparity analysis, conducted by the Maryland attorney general's office, proceeded at a snail's pace. SWARC, with the state legislature's blessing, reworked the law's conditions to require only that each sportsbook licensee that won its concession through competitive bidding present the state with a diversity plan each year.
Since the state's brick-and-mortar casinos weren't required to bid competitively for their sportsbook licenses, they aren't required to submit diversity plans. Each casino must already adhere to diversity requirements, and a portion of their gaming tax is allocated to support small, minority, and/or women-owned businesses.
Licenses Safe Regardless of Diversity Metrics
Maryland's 10 online sportsbooks have pledged to SWARC to do their best to increase diversity among their workforces. They will also aim to improve tolerance and acceptance among people of differing backgrounds in their workplaces.
DraftKings, for example, told SWARC that its Business Resource Groups, initiated in 2019 and dedicated to "supporting and stewarding leadership," includes a group called "DraftKings Shades." DraftKings Shades, the company said, "provides opportunities for everyone at DraftKings to explore the racially and ethnically diverse cultures of our Black, Indigenous, and people of color employees and allies through storytelling, tradition, and language sharing."
DraftKings also has "DraftKings Women" and "DraftKings Pride" departments.
The state has no recourse to rescind a sportsbook's license based solely on the entity failing to meet its proposed diversity goals. That's while SWARC said the agency was impressed with the initial diversity plans,