Commercial Gaming Revenue Tops $60B as 2022 Sets Another Annual Win Record
Posted on: February 15, 2023, 08:34h.
Last updated on: February 15, 2023, 08:05h.
Commercial gaming revenue in the United States eclipsed $60 billion for the first time ever in 2022. It marks the second consecutive year that the US gaming industry reached a new yearly revenue benchmark.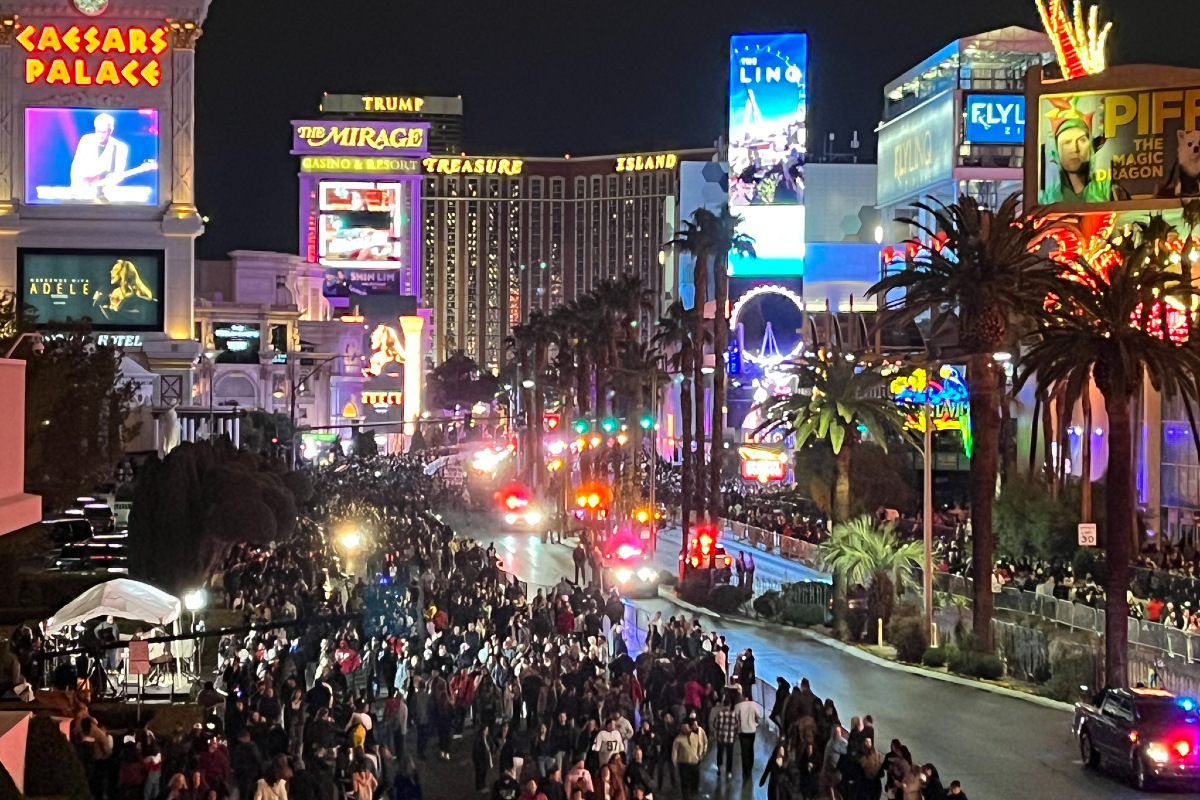 The numbers come from the American Gaming Association (AGA), the DC-based trade group that lobbies the US and state governments on behalf of its members.
The AGA's "Revenue Tracker" compiles quarterly and annual revenue reports that include retail slot machines and table games, in-person and online sportsbook win, and iGaming income. The AGA uses revenue numbers supplied by each state gaming regulator to compile the disclosures.
Total 2022 revenue came in at $60.42 billion — a 13.9% year-over-year increase. Slots won $34.19 billion — a 5.1% increase from 2021 — while table profits climbed 13.9% to $10 billion.
Retail action, commonly referred to as "traditional casino gaming" or "legacy gaming," continued to thrive as well, as 2022 marked a new record for brick-and-mortar play.
Our industry significantly outpaced expectations in 2022," said AGA President and CEO Bill Miller. "Simply put, American adults are choosing casino gaming for entertainment in record numbers, benefitting communities, and taking market share from the predatory, illegal marketplace."
Sportsbooks made the largest revenue gains from a year ago. Oddsmakers won $7.5 billion for a nearly 73% year-over-year surge. iGaming's $5.02 billion in gross gaming revenue (GGR) was more than 35% higher than in 2021.
Three in 10 Americans Gamble
There are more legal gambling outlets for US residents than ever before. Today, 34 states plus the District of Columbia have some form of legal commercial gaming, whether traditional brick-and-mortar casinos, sports betting or online casinos.
The AGA's Revenue Tracker doesn't include GGR from tribal casinos or their sportsbook and/or online gaming operations.
The AGA said 84 million American adults, or about 34% of the total population, visited a retail casino in 2022. Nebraska and Virginia joined the US commercial gaming industry last year with their first casino openings.
Retail gaming, or in-person play, accounted for 80.5% of the $60.4 billion in total revenue. Online outlets represented the remaining 19.5%.
The Las Vegas Strip easily maintained its status as the richest gaming market in the US, with GGR north of $8.2 billion. The most famous casino drag in the world saw GGR climb 17%. Atlantic City remained second at just shy of $2.79 billion, an 8.5% increase for the New Jersey casinos and their online gaming partners. The Baltimore-DC market ranked third at $2.17 billion to edge Chicagoland (IL/IN) at $2.13 billion.
Sportsbooks took more legal bets than ever before, too. Oddsmakers accepted approximately $93.2 billion in wagers last year, with new sports betting states, primarily New York, driving the increase.
Maintaining Momentum
This year will be another critical year for the US commercial gaming industry. With the pandemic behind the country in regard to business disruptions, the industry is focused on ongoing economic concerns such as high inflation.
Despite the challenges, Miller is enthusiastic about the year ahead.
"Even as we navigate macroeconomic headwinds, I am optimistic about the year ahead," Miller continued. "To carry our momentum into 2023, the AGA remains focused on combating the illegal market, doubling down on responsibility, and creating favorable policy and regulatory conditions that enable our industry's sustained success."