US Commercial Casinos Won Record $41.7B in 2018, 3.5 Percent Increase on Prior Year
Posted on: June 11, 2019, 12:56h.
Last updated on: June 11, 2019, 12:56h.
US commercial casinos reported gross gaming revenue (GGR) of $41.7 billion in 2018, up 3.5 percent year-over-year and the industry's all-time best mark.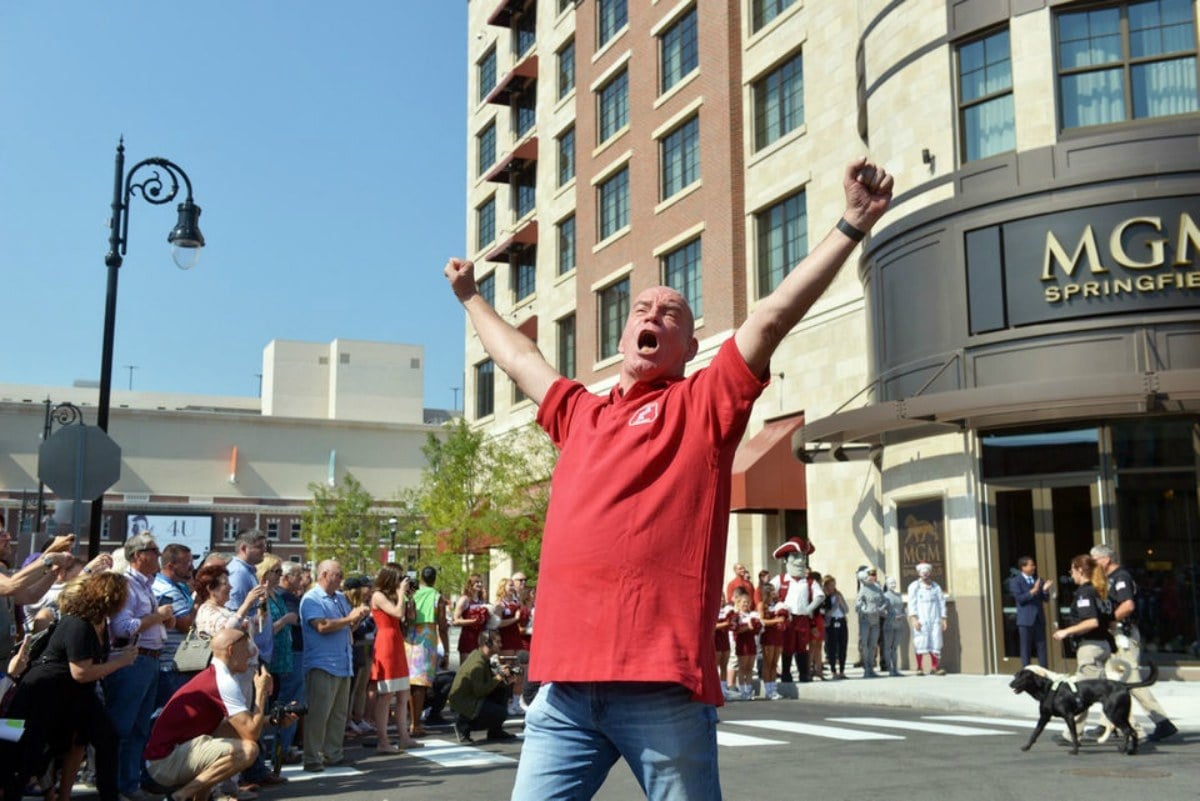 The annual GGR gain equates to around $1.4 billion more kept by domestic commercial casinos. The data comes in the American Gaming Association's "State of the States 2019: The AGA Survey of the Commercial Casino Industry."
The gaming industry's predominant lobbying firm in DC said 465 commercial casinos were analyzed, and the floors logged their fourth consecutive year of GGR growth. The AGA adds that the 3.5 percent premium outpaced national economic growth last year.
Year after year, the commercial casino industry has reaffirmed its role as an economic powerhouse in the United States," AGA President Bill Miller declared. "More people than ever are experiencing the economic and social benefits of gaming in their communities, due in part to the expansion of legal sports betting across the country."
The 465 casinos is five more than were in operation for the 2017 "State of the States" review. There were 24 states with commercial casinos in 2018, and that number is already 25 with Arkansas commencing operations this year.
The AGA report doesn't include revenue from the nation's roughly 500 tribal casinos.
Industry Thriving
If it seems like there are casinos popping up everywhere, it's because they are. Five commercial venues opened last year – notably MGM Springfield, a $960 million property in Massachusetts, and Resorts World Catskills, a $1.2 billion complex in New York.
More US commercial casinos are on the way. New properties are expected to open in numerous states in the coming years including in Massachusetts, Pennsylvania, Illinois, Indiana, Arkansas, and Nevada.
"Growth in the commercial gaming sector enables the industry to continue to reinvest in communities, enhance partnerships with small businesses and nonprofits, and provide career opportunities for nearly two-million American workers," Miller added.
Sports betting is giving the gaming industry an assist in expanding revenues. The Supreme Court's May 2018 decision that the federal ban was unconstitutional has resulted in such wagering coming to seven new states: Delaware, New Jersey, West Virginia, Rhode Island, Mississippi, and New Mexico.
Key Findings
The AGA provided an assortment of insights into the current US gaming industry. A few noteworthy 2018 facts:
Of the 24 states that have commercial casinos, 22 saw GGR increase
Only Illinois (-2.5 percent) and West Virginia (-0.1 percent) were in the red
Twelve of the 24 gaming states reported all-time GGR highs
Commercial casinos generated $9.7 billion in taxes for state and local governments
The industry employed 737,450 people, with more than 409,000 of those jobs being in Nevada. New Jersey is a distant second at 39,000, and Pennsylvania third at 33,100.
The Las Vegas Strip remains the largest gaming market in the US, with 2018 GGR totaling $6.59 billion. Atlantic City is second ($2.51 billion), and the Chicago market (which includes Illinois and Indiana lakefront casinos) was third ($1.95 billion).
Similar Guides On This Topic