UK's Grand National Limited to 34 Runners to Make Race Safer
Posted on: October 16, 2023, 04:17h.
Last updated on: October 17, 2023, 11:28h.
New changes to the UK's Grand National horse race next April aim to make the iconic steeplechase safer for horses and their riders. These include trimming the number of runners from 40 to 34 and reducing the height of the 11th fence by two inches.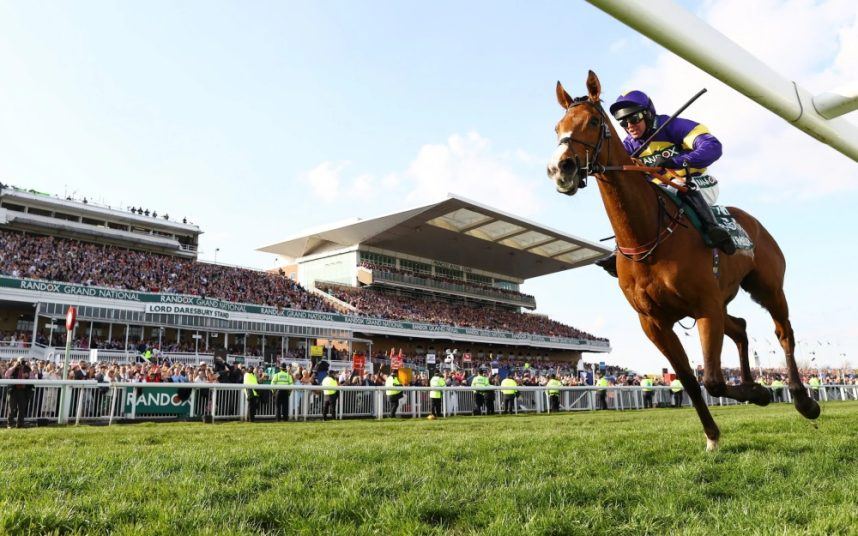 With an estimated global viewership of up to 600 million in more than 140 countries, the Grand National is arguably the most famous horse race in the world. It's arguably also the most controversial.
The race's distance (4 miles), large field, number of fences, and unusual fence heights make the race a favorite with gamblers, because it can create surprise winners at long odds. But animal rights groups have long argued that the race is dangerous and cruel.
Activist Invasion
This year's Grand National, held in April, was delayed for 14 minutes when activists stormed the racetrack after scaling perimeter fences with ladders. Some managed to glue themselves to fences on the track.
There have been five fatalities from 395 runners in the 10 Grand Nationals since a safety review resulted in modifications to the track back in 2012.
Three horses died across the three-day meet this year at Aintree Racecourse near Liverpool, including one during the Grand National itself. That was Hill Sixteen, who suffered an "unrecoverable injury" when he fell at the first fence of 30.
This fence will be moved 60 yards closer to the start as part of the new reforms. That's because new research shows that speeds to the first fence have increased from 28mph to around 35mph in recent years.
A standing start to the race, rather than letting horses run in, will also be implemented to address this issue. The race will also start earlier in the day so the ground stays softer and slower.
Opposing Voices
While many praise the changes, a spokesperson for Animal Rising, the group that disrupted this year's race, told the BBC no safety changes are adequate until horse racing is halted in the UK for good.
Meanwhile, traditionalists see the changes as a further dilution of a race that is almost 200 years old.
A safe Grand National is the ultimate oxymoron – and even mentioning it creates dishonest expectations," suggested David Jennings, deputy Ireland editor at The Racing Post.
"It might still be the Grand National. But brick by brick, fence by fence, furlong by furlong, and runner by runner, the great Aintree event is being dismantled into just another staying handicap chase," he added.