Grand National Horse Death Trainer Blames Animal Activists
Posted on: April 17, 2023, 06:15h.
Last updated on: April 18, 2023, 04:28h.
The trainer of Hill Sixteen, a racehorse that died during the UK's famous Grand National steeplechase on Saturday, has blamed animal rights activists for the fatality.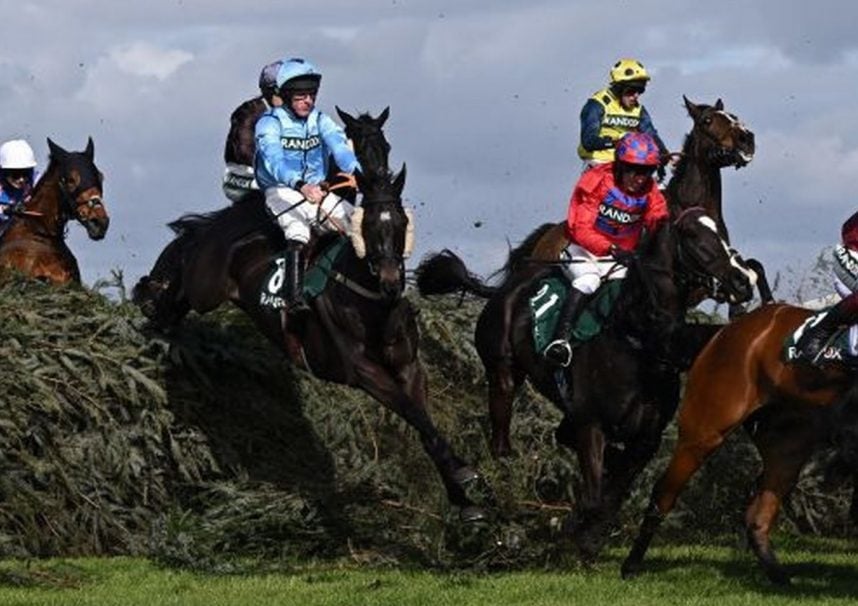 The ten-year-old, ridden by Ryan Mania, suffered an "unrecoverable injury" after falling at the first of 30 fences that make up the four-mile race, according to the Jockey Club.
Merseyside Police said that 118 people were arrested during the incident, which saw activists scaling the perimeter fences with ladders. Some managed to glue themselves to fences on the track.
The start of the race was delayed for 14 minutes after protestors stormed the track at Aintree Racecourse near Liverpool.
'Bloody Hyper'
The organization behind the disruption, Animal Rising, said the protest had been undertaken to "prevent the deaths of horses" at the famously chaotic race, which PETA UK has described as one of the "most hazardous" in the world.
But Hill Sixteen's trainer, Sandy Thomson, told BBC Radio 4's Today Programme Monday that he held the demonstrators responsible because they had unsettled his horse.
It was all caused by these so-called animal lovers, who are actually ignorant and have absolutely no idea about the welfare of horses," Thomson claimed.
Earlier, he told The Racing Post that the horse "got absolutely bloody hyper … he's got so bloody hyper because of the carry-on [commotion].
"He's jumped round here [The Grand National] twice and never had bother. I don't know when he last fell. I know how ignorant these people are, and they haven't a bloody clue. They just cause more problems than they ever solve," Thomson added.
Half a Billion Viewers
The Grand National's distance, large field, unusual height and number of fences make the race popular with bettors because it can create winners at long odds. But it also makes it dangerous for the horses.
Just 17 of the 39 runners completed the race on Saturday. Five fatalities from 395 runners in the 10 Grand Nationals have occurred since a safety review resulted in modifications to the track back in 2012.
Nevertheless, according to the BBC, the Grand National remains the most-watched horse race globally, with an estimated global viewership of 500 million to 600 million in over 140 countries.
"The real reason [Hill Sixteen] was running the race was so that people could bet on the horse, the jockeys could make money and so people could have a fun day out, and that doesn't seem like a good enough reason to put an animal in harm's way," Ben Newman, a spokesperson for Animal Rising told BBC Radio 5 Live.