UK Lottery Winner Becomes Pool Champ, Now Plays for England
Posted on: October 25, 2023, 05:01h.
Last updated on: October 26, 2023, 12:42h.
The first thing UK lottery winner Neil Jones bought after collecting a £2.5 million jackpot in 2010 was a good pool table. Thirteen years later, he's representing his country in the sport. Jones, a former tiler, will play for England this November at the European Pool Championships in Malta.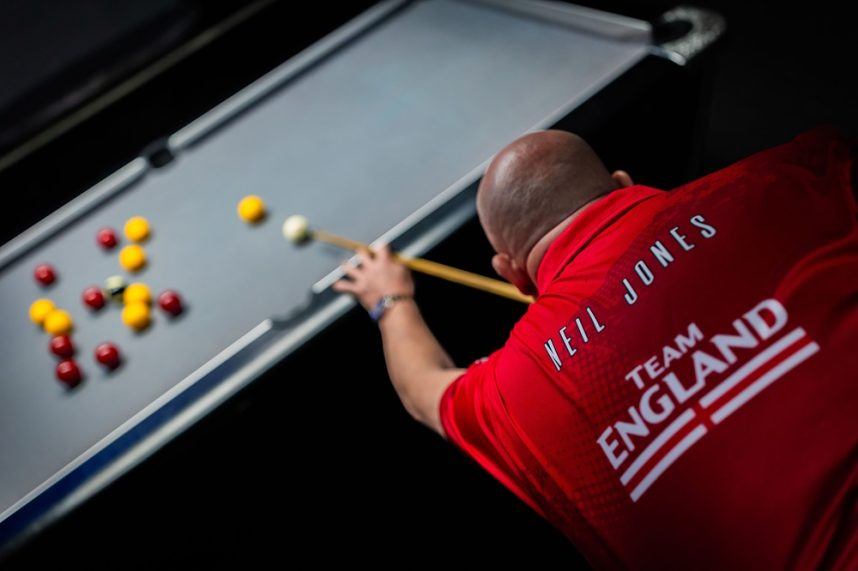 After winning the money, Jones quit tiling, and he credits his early retirement as the reason he could hone his pool skills to international standards. Jones said he put in "thousands of hours" of training because his retirement and the COVID lockdown left him with little to do.
The 59-year-old from Stoke-on-Trent had just £13 in his pocket when he won the £2.5 million. Work had dried up, and Christmas was approaching.
"We've just been scraping along," he told The Daily Mirror then. "We borrowed some money so we could get through Christmas, knowing that in the New Year, there were a couple of jobs possibly in the pipeline."
Surprise Win
Jones and his partner, Julie Kirkham, who worked in a café at the time, initially thought they'd won just £10. But they soon noticed they'd matched all six numbers in the National Lottery's Lucky Dip draw.
I called to Julie to come and check the ticket, too, as my hands were shaking so much. She thought I was pulling her leg," he said.
Jones will now be swapping six balls for an eight ball as he captains the England B1 team in Malta next month. He said he was "sobbing" after getting the call.
Winning History 
Having played snooker as a junior, he rose through the ranks after the lottery win to become a regular pool player for his county, Staffordshire.
He had his first England trial in 2021, but narrowly missed out. He got another shot in 2023, and this time, he made the grade. It was like winning the lottery. He just wishes his dad was still here to share in the moment.
My dad was so supportive of me. He was so proud," Jones said. "When he was in hospital, I used to tell him the county results every month and he'd say: 'You really want this, don't you? It will come.' And it did – it was really emotional."
Jones said his wealth hasn't changed the way he's seen by friends at his local pool club. They respect him for his talents, not his money.
'It's about what you can achieve because money can't buy you an England place," he said. "Winning the lottery allowed me to put those hours in. If I didn't win, I wouldn't have been able to buy the table, I wouldn't have had the time. I'd still be on my hands and knees, tiling."
Most Read