UK Horse Racing Bounces Back from Lockdown, Promises Action-Packed Month
Posted on: June 1, 2020, 02:28h.
Last updated on: June 1, 2020, 03:06h.
British horse racing made its comeback on Monday after a 76-day hiatus. Newcastle provided the action for a population largely starved of betting opportunities since the wholesale cancellation of sports in mid-March.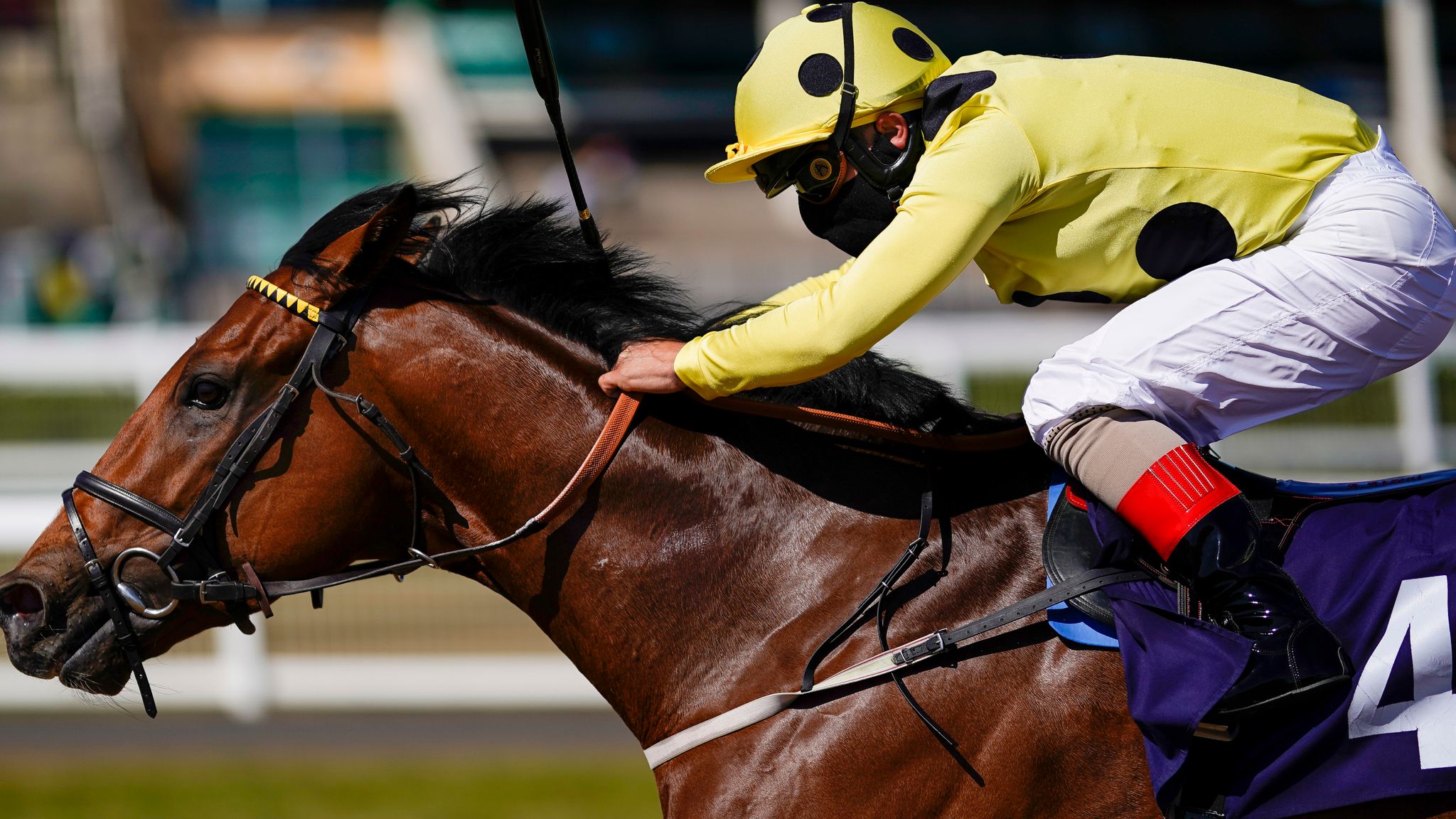 James Sullivan and Zodiakos won the first race since lockdown, the Betway Welcome Back British Racing Handicap, coming in at 22/1.
The return of English Premier League soccer June 17, plus a month packed with racing, will provide a welcome fillip for the betting industry. That's after some of its leading operators were forced to issue grim profit warnings as the sporting world slid into social isolation.
Horse racing is now playing catch up. The flat-racing season had yet to get underway when races were halted, which means there's a backlog of major races to work through.
These include the 2000 and 1000 Guineas, scheduled for this weekend, while Royal Ascot will still go ahead on its original date of 16-20 June. With no spectators permitted, the Queen – a regular attendee at Ascot – will have to sit that one out this year.
Cheltenham Accused
In fact, British horse racing is likely to take place behind closed doors for the foreseeable future. The last major meet, the Cheltenham Festival, took place from March 10 to 13, attracting 125,000 racegoers to the Cheltenham racetrack in the west of England.
This was one week after the first cases of community spread of the disease had been recorded in the UK, but before strict lockdown measures had been introduced. The festival's organizer, the Jockey Club, said the event had followed public health advice at the time. But many believe it should not have happened and blame it for increasing the spread of the disease.
Last week, Tim Spector, Professor of Genetic Epidemiology at Kings College London, told the BBC he believed Cheltenham — as well as Liverpool's Champions League game against Real Madrid — "caused increased suffering and death that wouldn't otherwise have occurred."
After the US, the UK has recorded the second-highest number of deaths in the world from COVID-19. But it has a higher death rate by population.
Masked Riders
As well as taking place behind closed doors, there are several new safety measures in place that have been thrashed out between racing chiefs and public health officials over the past few weeks.
Track attendance will be restricted to the minimum number of essential staff members. All must complete an online health survey before they attend and will have their temperature taken on arrival.
Social distancing will be strictly enforced and face masks must be worn — even by jockeys during races. Certain personnel, such as grooms, will be issued with PPE equipment.
The UK horse racing industry employs over 85,000 people and generates an estimate £3.7 billion ($4.6 billion USD) per year for the British economy. After soccer, it is the second most-attended sport in the country.