UK Bookies Snub "Kangaroo Court" Betting Inquiry On FOBTs
Posted on: November 21, 2016, 01:27h.
Last updated on: November 21, 2016, 01:33h.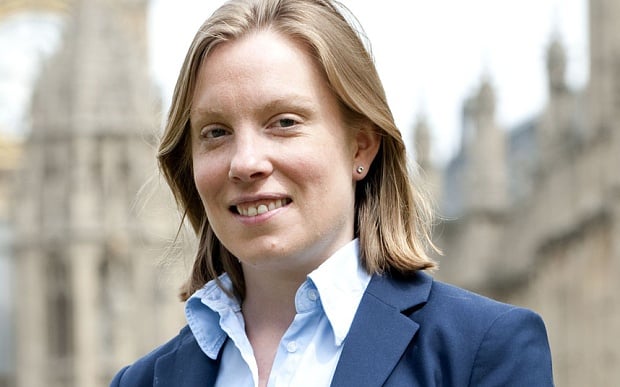 The Association of British Bookmakers (ABB) deliberately snubbed an All-Party Group parliamentary hearing last week on fixed-odds betting terminals (FOBTs), branding the meeting a "kangaroo court."
The UK government has launched a regulatory review into the UK betting industry this week, with a particular focus given to the controversial terminals, which the press routinely dubs "the crack cocaine of the high street."
The Department of Culture Media and Sport is seeking evidence on the social impact the machines have in local communities and will look at whether the stakes are too high.
UK Minister for Culture Tracey Crouch expressed her disappointment at the betting industry no-show, calling it a "missed opportunity" for the industry to air its concerns.
Anti-betting Shop MPs
But the ABB told the Daily Mirror newspaper that there was "no value in providing evidence to the group" because the group's position was "predetermined."
"The All Party Group is a club of anti-betting shop MPs, funded by amusement arcades and casinos with commercial interest in attacking betting shops," claimed the industry body.
FOBTs, on which betting shop customers can theoretically wager up to £100 every 20 seconds have been accused of fueling problem gambling and creating an increase in crime.
But bookmakers argue that they are already heavily regulated and the media uproar ignores some crucial facts.
No Rise in Problem Gambling
"Fixed Odds Betting Terminals have been played in betting shops for over 15 years and yet problem gambling levels have remained stable before and after their introduction, at 0.5 percent of the population," said the ABB in official statement.
"We have voluntarily introduced a range of responsible gambling measures in the last two years that go far beyond what is required by law," it added.
"Betting shops, unlike other gambling outlets with gaming machines, do not sell alcohol, or open 24 hours a day and we don't advertise our gaming machines. Our customers can set limits on the amount they spend and the time they play for. In July this year, we doubled the number of responsible gambling messages targeted at customers with mandatory warning alerts being displayed after 20 minutes of play or £150 spent."
Crouch said that the review would seek to strike the right balance between "allowing the industry to contribute to the economy and enabling people to bet responsibly whilst ensuring consumers and communities are protected."
The review will also look into gambling advertising on TV and social media and whether current regulations are enough to safeguard children and vulnerable people.