UFC 232 to Feature Female Superfight, as Justino Opens as the Early Favorite Against Nunes
Posted on: August 25, 2018, 10:00h.
Last updated on: August 24, 2018, 10:46h.
It will be champion on champion action as the Ultimate Fighting Championship (UFC) unveiled a killer card featuring a matchup fight fans have been clamoring for.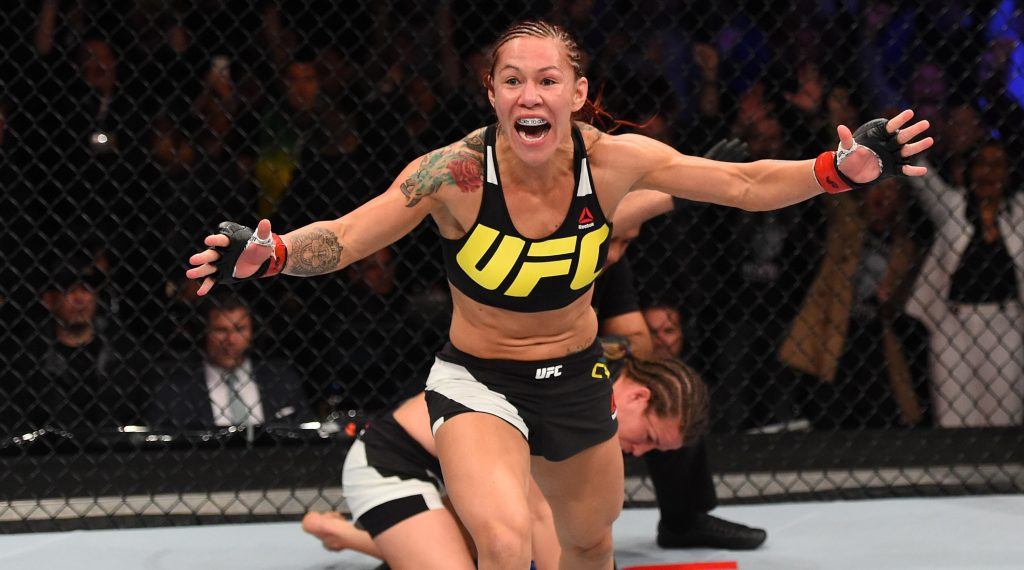 Women's featherweight champ Cris "Cyborg" Justino will face bantamweight champ Amanda "Lioness" Nunes at UFC 232, set for December 29 in Las Vegas. The fighters will face off at 145 pounds, meaning its Justino's featherweight belt that's up for grabs, not Nunes' title.
The superfight was confirmed by Cyborg herself over social media this week.
You called me out. You picked the date. See you Dec 29th. @Amanda_Leoa #ufc232 #NaçãoCyborg pic.twitter.com/a0qGPK8KOW

— CyborgVNunes #UFC232 (@criscyborg) August 22, 2018
Nunes may be the most feared striker in the sport. She called out Justino earlier this year, but it took until now for the fight to finally be confirmed.
Two fighters are generally considered the two best pound-for-pound female fighters in the world right now, and they're unquestionably the biggest draws on the women's side. Many fight experts believe Justino the best to ever step foot in the octagon.
Oddsmakers have made her a heavy favorite in every one of her UFC bouts so far, and while she's favored yet again in this fight, the books are giving Nunes a fighting chance.
Underdog's Got Some Bite
Justino has lost just one fight in her entire career (20-1), and that was 13 years ago in her first-ever professional appearance.  Since making the move to the UFC, she's terrorized opponents and has been huge favorite every time she's laced up the gloves.
However, Nunes' striking power is keeping the odds relatively close.
Justino has been installed as a -300 (1 to 3) favorite, meaning you'll have to risk $300 to get a $100 return on your investment. While Lioness is a considerable dark horse, she has much a better chance than any of Cyborg's recent opponents. At odds of +230 (3.3 to 1), a $100 bet on the underdog will win you $230.
Those are the tightest odds offered on any Justino bout since 2009, when both she and Gina Carano opened at odds of -115.
That will come as no surprise to fans who've followed Nunes' (16-4) career. She's made a name for herself by of taking out dominant champions, including Miesha Tate and the once-unstoppable Ronda Rousey, whom she knocked out in 48 seconds.
If she can pull off another upset, she'll join Connor McGregor and Daniel Cormier to become just the third fighter in UFC history to hold two division titles at the same time.
Swan Song for Cyborg?
Should Justino successfully defend her featherweight title, it could mark the perfect opportunity for her to ride into the sunset.
With her UFC contract about to expire, she sounds like a woman planning for life after MMA.
"I think this fight will be my last in the UFC, because my contract goes until March and I doing this fight in December," the Brazilian-American said through a translator to MMA Mania. "I think it will be the last one the guys will see me fight."