Twitter Could Be The Key to Successful In-Play Sports Betting, Says Study
Posted on: October 14, 2017, 05:00h.
Last updated on: October 15, 2017, 08:23h.
Twitter is a better predictor of sports results than bookmakers' odds, thanks to the "wisdom of crowds" effect, scientists said this week.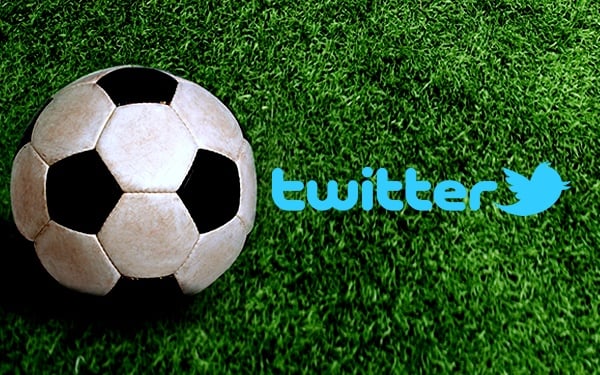 A new study, published in the Economic Enquiry, has found that collective public sentiment on Twitter during a game is able to predict the eventual outcome with astonishing accuracy.
Researchers at the University of East Anglia (UEA) in the UK used computer programs to analyse 13.8 million tweets, at an average of 5.2 per second, during the 2013/14 English Premier League season, comparing the results with in-play betting on Betfair.
They found that, when the "combined tone" of tweets at any given second during the match was positive about one team, that team had a better chance of winning than betting odds suggested.
22.28 Percent ROI
The system produced an average return on investment of 2.28 percent on a sample size of 900,000 bets. It's a success rate the UEA mathematicians described as "striking," particularly in comparison with an average loss of 5.41 percent on all bets on Betfair across the same matches.
That 2.28 percent could be enough to put the bookies out of business.
"Much of the predictive power of social media presents itself just after significant market events, such as goals and red cards, where the tone of tweets can help in the interpretation of information," said lead researcher Dr Alasdair Brown.
"In short, social media activity does not just represent sentiment or misinformation. If sensibly aggregated it can, when combined with a prediction market, help to improve forecast accuracy."
Powerful Forecaster
The findings support the idea that social media can be used in other kinds of forecasting, not just of sports results but also future stock returns, for example. Hollywood studios already use the Twitter tone to forecast the likely demand for new movies.
"At first glance this may be surprising, as we might think that an individual in possession of valuable information would bet or trade first, and post later," said Dr Brown. "However, if we think that valuable information is dispersed among a number of individuals, then we might understand why social media content leads market prices, as it does in this study and elsewhere."
Co-author Dr James Reade, sports economist at the University of Reading, said that, in analysing the "wisdom of crowds," it was important to listen to the "right parts of the crowd," in order to gain more information and make better predictions.